Prop 12 is officially in force – What now?
Prop 12 is officially in force – What now?
Much consideration should be given to the impact of limiting food supplies on those among us who can't afford to be too idealistic.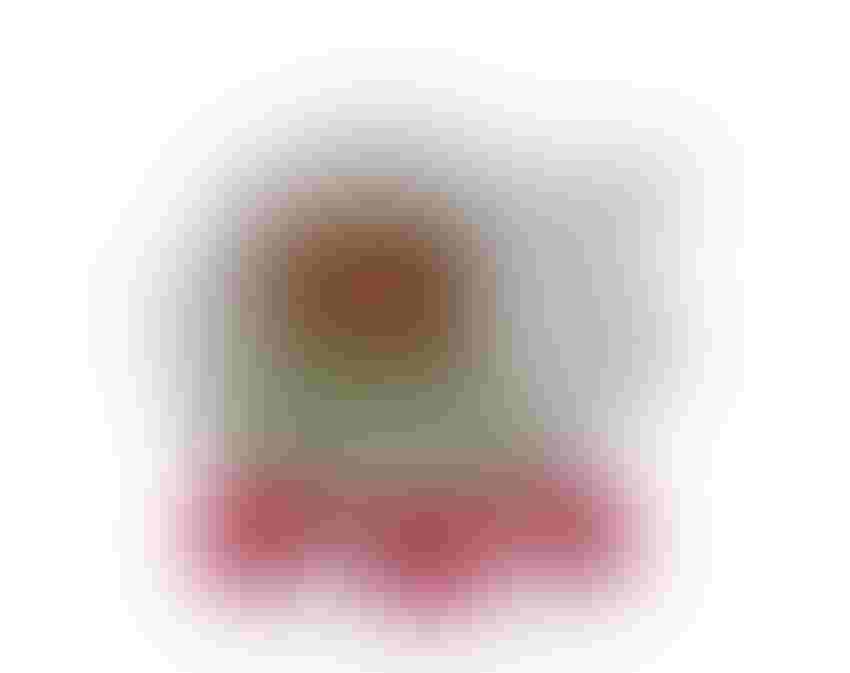 The turning of the calendar to the new year ushers in a significant challenge for the U.S. pork industry — California's Prop 12. I thought it would be a good idea to discuss what we know, think we know and don't know about this auspicious piece of local political shenanigans and what it might mean for pork and hog markets in the year to come. You can read the actual proposition here. 
What we know
1. The law was passed on Nov. 6, 2018.
2. Prop 12 defines "confined in a cruel manner" as any one of the following acts:
​​​​​​A manner that prevents the animal from lying down, standing up, fully extending the animal's limbs or turning around freely.

After Dec. 31, 2021, confining a breeding pig with less than 24 square feet of usable floorspace per pig.
3. Some terms are more fully defined:
​​​​​​​Breeding pig — any female pig kept for the purpose of commercial breeding who is six months or older or pregnant.

Fully extending the animal's limbs — fully extending all limbs without touching the side of an enclosure.

​​​​​​​Turning around freely — turning a complete circle without any impediment, including a tether, and without touching the side of an enclosure or another animal.
4. There are some exceptions. Prop 12's restrictions do not apply:
During examination, testing, individual treatment or operation for veterinary purposes.

During rodeo exhibitions, state or county fair exhibitions, 4-H programs and similar exhibitions.

During slaughter as long as applicable laws and regulations are met.

To a breeding pig from five days before the expected farrowing date and any day that the breeding pig is nursing piglets.

During temporary periods of animal husbandry purposes for no more than six hours in any 24-hour period and no more than 24 hours total in any 30-day period. 
5. The California Department of Food and Agriculture and the State Department of Public Health were required by the law to "jointly promulgate rules and regulations for the implementation of this act by Sept. 1, 2019."
6. The only pork provision of Prop 12 that went into effect Jan. 1, 2022 is the requirement for 24 square feet of space for each breeding pig. All of the other provisions went into effect the month following the election   — December 2018. 
7. The 24 square feet provision is the focus of the California Department of Food and Agriculture's Animal Care Program.  ACP says just that in it's latest Prop 12 FAQ.
8. The 24 square feet provision applies to animals born on Jan. 1, 2022 and after. ACP says so in that same FAQ document. 
What we don't know
The actual requirements of pork sellers and their suppliers since a final rule for implementing Prop 12 has not been published. The latest round of proposed rules was released in early December with the comment period closing on Dec. 14. These would be the rules that were required by the law to be promulgated by Sept. 1, 2019.
"Is a law that is not enforced in effect?" My attorney friends say yes, indeed, the law is the law. The uncertainty of the enforcement of the turn-around and extend-its-limbs provisions appears to be the reason Seaboard and Tyson stopped sales of covered pork products to California customers on Jan. 1. Jan. 1, 2022 does not have a per se impact on the turn-around and extend-the-limbs provisions but it was feared that attention to the Jan. 1 beginning of the 24-square-feet provision might awaken officials to the apparent fact that the other provisions are already part of California law.
California's attorney general, Rob Bonta, fed these fears when he noted in California's brief to the Supreme Court regarding the NPPC-Farm Bureau challenge to Prop 12 that the turn-around and limb-extension provisions have had no impact on the flow of pork into California since they went into effect in December 2018. Gee, I wonder why.
Will the Supreme Court hear the appeal of the NPPC/AFB lawsuit? The Justices and staff reportedly discussed last Friday which cases would be taken up in coming weeks. Court watchers expect a decision this week but any announcement will likely not come until Jan. 18 due to the Martin Luther King Jr. Day observance on Jan. 17.
What this might mean for pork and hog markets
I think it is notable that there were no abrupt shifts in pork and hog markets immediately after Jan. 1, 2022.  That doesn't mean Prop 12 is benign. It really only means that little or no force has been exerted on markets — yet.
Seaboard and Tyson account for about 30% of U.S. slaughter capacity. If they hold commensurate shares of the California market, then about 3% of total supply (California takes about 10% of U.S. pork production) would be displaced by the companies' decisions. It is very likely that both companies front-ran some shipments to California before Jan. 1 so the impact would not be immediate. More important is the fact that other companies are still willing to ship to California so the 3% would just be shuffled to other suppliers and these two companies' excess supplies would backfill those quantities in other states. 
But what happens in late June or early July when we run out of pork from pigs born before Jan. 1? The best information we can find suggests that only about 25% of the needed sows have been converted to Prop 12 compliant housing. That would mean that 75% of the U.S. production that has moved to California can no longer do so. Pork supplies in California will be severely reduced and 7.5% of total U.S. pork production will have to find a home in the other 49 states or an export market. Is this reflected in the futures market yet? 
This all assumes that California does not enforce the turn-around and extend-its-limbs provisions — or that no lawsuit forces state officials to do so — between now and late June or early July. I have seen no statements or information regarding either possible action but the threat exists.
Prop-12 compliant product sold to California will almost certainly carry a premium to other commodity pork, initially due to tight supplies and eventually due to the added cost of producing pork for the California market. That means prices of California product will not be included in the daily 600 or 602 reports of wholesale pork cut prices that drive USDA's estimated cutout value. Prices of Prop-12 compliant product will be in the LM_PK650/651 weekly reports for Specialty Products. 
Closing thoughts
We all know that animal production is complex and that people not involved on a day-to-day basis can hardly ever understand all of its nuances. Making policy decisions through ballot initiatives complicates matters even more. The voters' guide to the Nov. 6, 2018 general election in California covered 12 proposed laws. Yes, if you are counting, our law of interest was 12th out of 12 on that ballot! 
The guide covered 96 pages with the discussion of Proposition 12 occupying pages 87 to 90. How many voters do you think read the guide? How many got to page 87? How many who got to page 87 knew anything about livestock behavior or housing? Any more questions about why we are where we are?
Any ballot measure worded like Prop 12 will likely succeed in other states. Perhaps many other states. Who is going to vote against an act entitled "The Prevention of Cruelty to Farm Animal Act" or anything the says a "farm owner or operator within the state shall not knowingly cause any covered animal to be confined in a cruel manner?" Or "a business owner or operator shall not knowingly engage in the sale within the state of ... whole pork meat that the business owner or operator knows or should know is the meat of a covered animal or of the immediate offspring of a covered animal who was confined in a cruel manner?" 
The key to all of that, of course, is the term cruel. We in the pork industry know the conditions made illegal by Prop 12 are not cruel — or are certainly no more cruel than throwing freshly weaned sows into a lot, whether indoors or out, to fend for themselves in the often-brutal process of establishing a social order. But there are millions of people who don't know or care or simply have a very different context for "cruel."
Massachusetts' Question 3 was passed in 2016 but its implementation was delayed until Aug. 15, 2022. I have heard of no other states where laws similar to Prop 12 are currently being considered but I doubt we've heard the last of the idea. I can only hope that the results of Proposition 12 will cause voters in other states to think twice. Much consideration should be given to the impact of limiting food supplies on those among us who can't afford to be too idealistic. 
Source: Steve Meyer, Partners for Production Agriculture, who are solely responsible for the information provided, and wholly owns the information. Informa Business Media and all its subsidiaries are not responsible for any of the content contained in this information asset. The opinions of this writer are not necessarily those of Farm Progress/Informa.
Subscribe to Our Newsletters
National Hog Farmer is the source for hog production, management and market news
You May Also Like
---