Production costs continue to put pressure on producer margins
Production costs continue to put pressure on producer margins
Effects of Prop. 12-related market disruptions remain a major source of uncertainty for hog and pork markets in the months ahead.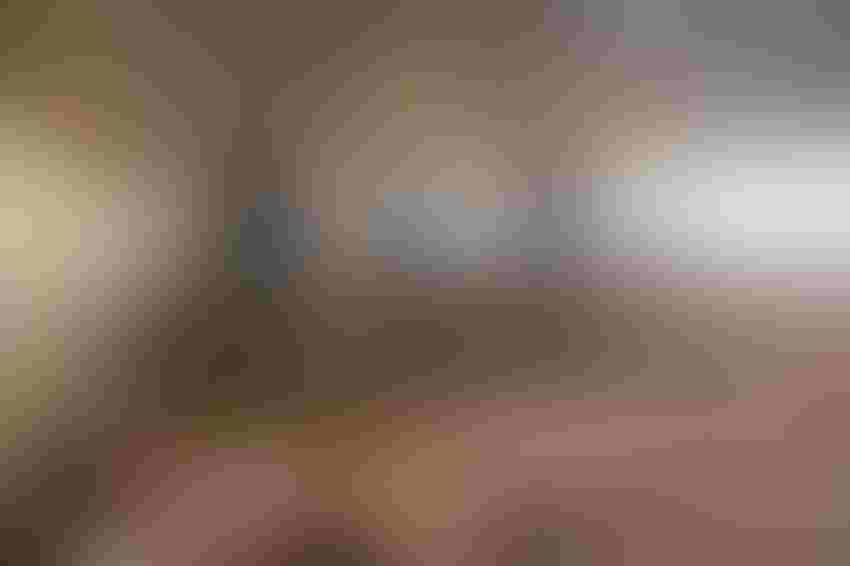 California's Proposition 12, record-high production costs and weak consumer demand continue to weigh heavily on the U.S. pork production sector. According to National Pork Producers Council's third quarter pork industry economic update, average cost and breakeven levels are 9% higher than one year ago and have risen 60% over the last three years.
"The last eight months, producers have been dealing with a very challenging economic environment that has resulted in the worst average losses in about 20 years from May to July of this year," says NPPC Staff Economist Holly Cook. "Negotiated hog prices have increased by about 30% but are still $20 below where they were last year at this time, and production costs are higher in the report."
Much of the uncertainty for the hog and pork markets in the months ahead stems from Prop 12-related market disruptions.
"California represents about 12% of the U.S. population and their consumption is about 10% of pork production, but because California produces 0.1% of U.S. pork, the burden of complying with Prop 12 will fall on farmers in other states and the costs of construction and compliance are significant," says Cook. "Higher costs also mean higher prices for consumers, and it's important to share that the Supreme Court's decision has far reaching implications beyond the pork industry."
The estimated cost for building Prop. 12-compliant barns ranges from $3,400 to $4,000 per sow —25% more expensive than conventional group housing and 40% more than individual stall housing with the same number of animals. Besides disrupting the pork supply chain, there are concerns that Prop 12 will drive small- and medium-sized producers out of the market.
While hog prices have bounced back in recent months they remain lower than 2022. High production costs continue to be a major challenge for producers.
Feed costs have skyrocketed 70%, while fixed and nonfeed variable costs, such as labor, transportation and utilities, have jumped 50%. Operating interest expenses have also risen 28% since 2020.
Cook notes the recent World Agricultural Supply and Demand Estimates report which anticipates increased production and lower prices of corn and soybean meal for the 2023-2024 crop year. While this global outlook could provide some relief to hog producers, markets continue to be heavily dependent on U.S. crop progress and weather.
Following two years of plummeting pork production, 2023 numbers have increased, but NPPC's Q3 report notes the year-to-date growth does not account for the drop in hog and pork prices this year.
"Excluding last year, USDA's pork production forecast of 27.4 billion pounds for 2023 would be the lowest production since 2018. On average, weekly negotiated hog and wholesale pork values have been about 20% lower than last year."
Cook says this "drop cannot be solely explained by the modest year-to-date growth in pork production and implies that other factors, such as a pullback in consumer demand, have played a large role."
As far as weak consumer demand for pork, Cook points to many factors at play.
The most recent Consumer Price Index report shows that inflation eased to 3.1% in June, while food prices are up 5.7%., housing up 6.3% and all goods increased by 4.9%.
Retail pork prices have dropped 5% over the past 12 months, as beef prices increased 6.2% and broiler prices rose 2% from June 2022.
According to the Q3 report, aside from 2020, the relative price ratio of beef to pork is at its highest level in more than 20 years, and the broiler-to-pork ratio is at its highest since 2015.
Cook notes that higher prices of other proteins could boost pork demand, although both consumer tastes and preferences are difficult to measure.
Despite the challenges highlighted in the Q3 report, the U.S. pork industry remains optimistic.
"The U.S. pork industry is incredibly important not only to agriculture but to the entire U.S. economy," said Scott Hays, NPPC president and pork producer from Missouri. "As producers face an unprecedented economic environment caused by dynamic market conditions and exacerbated further by California Proposition 12, our industry is incredibly resilient as demonstrated by generations of farm families who continue to take pride in producing affordable, nutritious protein for consumers."
Subscribe to Our Newsletters
National Hog Farmer is the source for hog production, management and market news
You May Also Like
---