Producers upped production to catch China ASF wave
Producers upped production to catch China ASF wave
Production efficiencies show up in upward trend of pigs per litter.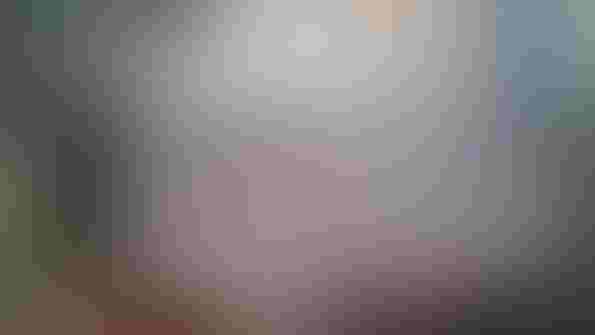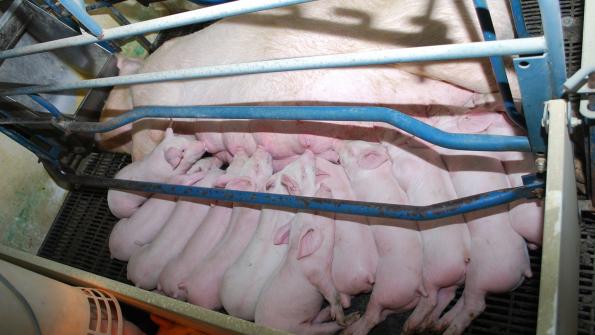 Hog production continues to rise in the United States, as the Dec. 1 inventory of all hogs and pigs comes in at 77.338 million head, a record for this quarter, up 3% from a year ago. The U.S. breeding herd was also up 2.1% from a year-ago, coming in at 6.461 million head in the USDA's quarterly Hogs and Pigs Report released Monday afternoon.
In other numbers, the market hog inventory, at 70.9 million head, was up 3% from last year, but down slightly from last quarter. The September-November 2019 pig crop, at 35.1 million head, was up 2% from 2018. Sows farrowing during this period totaled 3.17 million head, down 1% from 2018. The sows farrowed during this quarter represented 49% of the breeding herd. The average pigs saved per litter was a record high of 11.09 for the September-November period, compared to 10.76 last year.
According to the report, U.S. hog producers intend to have 3.13 million sows farrow during the December 2019-February 2020 quarter, up 1% from the actual farrowings during the same period one year earlier, and up 5% from the same period two years earlier. Intended farrowings for March-May 2020, at 3.15 million sows, are up slightly from the same period one year earlier, and up 3% from the same period two years earlier. The total number of hogs under contract owned by operations with over 5,000 head, but raised by contractees, accounted for 48% of the total U.S. hog inventory, unchanged from the previous year.
National Pork Board sponsored a conference after the report was released to allow market analysts to put some meaning to the numbers.
Altin Kalo, senior analyst with the Steiner Consulting Group, Merrimack, N.H., says "In two of the last three weeks we've had hog slaughter that has been at all-time record high levels, over 2.8 million hogs. Are we going to see more hogs during this timeframe next year? … you look at the size of the breeding herd right now, and the answer to that will be yes. Breeding herd, based on this survey, on Dec. 1 was 6.461 million hogs. It's about 30,000 sows more than it was on Sept. 1. It's 135,000 sows more than it was at this time last year."
Kalo says the surprising part of that growth is not coming in what are historically the largest hog-production states as he says the Iowa breeding herd was slightly down and the North Carolina breeding herd was unchanged. "The biggest growth came from Illinois," he says. "They're large, but they're not the largest. … this increase in the breeding herd certainly will underpin supply growth for the second half of next year. And I think will set us up for another record year in 2020."
As all eyes have been on China and the spread of African swine fever there, and Bob Brown, president of Bob Brown Consulting at Edmond, Okla., says U.S. producers apparently started paying close attention last summer, with numbers showing up this year.
"Just looking at the last 28 weeks of hog slaughter, starting in June of this year through last week, FI (federally inspected) hog slaughter total 70.7 million head. That was up about 3.7 million or 5.5% over the same period in the prior year, which says to me that USA pork producers started expanding in August of 2018 with the first time they heard news of ASF in China," Brown says. "It looks to me like that they started holding more gilts and you can't increase hog slaughter by 5.5% over a six-month period unless you had started the previous summer in this particular respect."
The question remains, what will expansion look like? "This report shows us one view of it," he says. "And some of us think that maybe it's even a little short. The last two pig crops that would have fed that hog slaughter I was telling you about would have been the Dec.-Feb. pig crop a year ago, which is now up 5.3% from up 3.8% that time before, so again, a revision of about 1.5%. The March-May pig crop, which are those hogs that we just got through slaughtering in September, October, November, that pig crop is now revised up to plus 5.8%. So the USDA continues to, appears to me, to be under accounting farrowings and the pig crop by a bit."
Brown says production expansion and record hog slaughter numbers have filled up the plants, playing with packer margins. "We were doing pretty well as far as hog slaughtering margins compared to a year ago through about October when we started pushing Saturdays up to over 300,000 head, then we started get slaughtering margins pushing up towards record highs and the month of November that looks like this hog slaughtering margins could have been record high, which again it's pushed right back down on the hog price. So it's kind of a shame that we're in this large export time. Even though we have record production, we're also probably shipping record amounts overseas. Uh, and the hog producers so far really have not gotten to benefit from that."
Expecting seasonal marketing numbers to back off from the 100 to 105% plant capacity, Brown expects margins to collapse, as they have some in the last weeks. "Hog prices should have upward pressure on them as these margins can come back to more historical standpoint," he says.
Finding a home for U.S. pork drives price, obviously, and Brown has been tracking exports to China from the European Union, Canada and Brazil, in addition to the United States, and he sees optimism. "In October, which is the last actual data we have for all four of those entities, pork exports to China just exploded. They were all over 275,000 metric tons, which was a new record high and up 126% from the same month a year ago," he says. "But the great thing to look forward to is that EU in that October number was 2.5 times the combined volume of Brazil Canada and the USA now. So we hopefully can look forward to those kinds of volumes again, but spread out a little more evenly among the countries now that Canada can ship to China again and hopefully, uh, we'll get some trade issues resolved with China and the USA can also ship more pork."
Tyler Cozzens, agricultural economist, Livestock Marketing Information Center, Lakewood, Colo., says efficiencies found on U.S. hog farms is key in driving the production numbers seen in the USDA report. "Pigs per litter has been mentioned before, we're still seeing some strong growth, in line with pre-report estimates and this is continuing in that upward trend of pigs per litter, which I think is a good sign," he says. "We're seeing those efficiency gains and that gain in efficiency we're seeing that start to translate into a bigger pig crop, which is pushing up this total hog and pig number up that 3%. So a lot of that is driving that growth that we're seeing in the industry."
Subscribe to Our Newsletters
National Hog Farmer is the source for hog production, management and market news
You May Also Like
---