Potential for pigs to save human lives
Potential for pigs to save human lives
Indiana company raises pigs for biomedical research.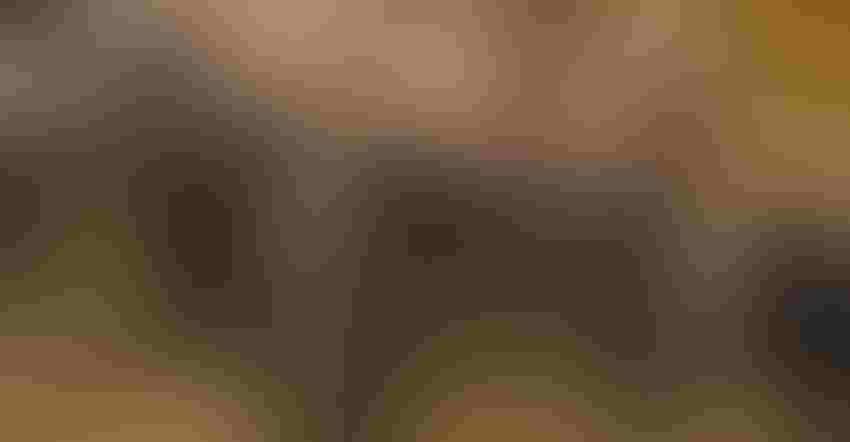 For long-term biomedical research, the Yucatan, a miniature pig breed that grows very slowly, is better than standard commercial pigs. Yucatans have symmetrically similar organs to humans, and at 120 to 140 pounds in weight, they can be held steady through nutritional balance for several years.
Courtesy of Premier BioSource
Today there are around 117,000 people across the United States in need of an organ transplant, with 75,000 on an active waiting list. While 92 transplants take place every day in the U.S. thanks to organ donor programs, there is still a significant shortage of organs available.
"If we can get to the point where everybody who needs a transplant or who wants a transplant can have one, I think that's going to be a great day," says Jon Hoek, director of Premier BioSource and Summit Precision Production. A great day indeed that may come soon, thanks to the pigs being raised at Premier BioSource's latest facility.
An agricultural biomedical company based in Southern California, Premier BioSource specializes in the production of research-purposed swine, and recently completed Phase 1 construction of its 78,000-square-foot, 600-sow farrow-to-finish farm operation in northern Indiana. The pigs raised there will be used solely for biomedical research to foster medical advancements for humans in cardiovascular, diabetes, dermal and wound healing, dental, orthopedic, renal, surgical, mineral metabolism, hyperlipidemia, exercise physiology, ophthalmic, hemodynamic and other studies in the human health field.
"Globally, 22 people die each day waiting for a transplant, so there's a tremendous shortage of organs in spite of a huge amount of people that are on these organ donor programs — so I think that's where the science of this is going, and that's an incredible opportunity to make an impact on human lives," Hoek says.
Pigs are the perfect model
Raising pigs for biomedical research is very different from commercial pork production, though. First, only specific breeds can be used successfully for human research. For acute studies, farm pigs or standard commercial pigs can used; but for long-term research, the Yucatan, a miniature pig breed that grows very slowly, is better. According to Hoek, Yucatans have symmetrically similar organs to humans, and at 120 to 140 pounds in weight, can be held steady through nutritional balance for several years.
Hoek says one reason researchers have turned to pigs for human application is accuracy. The use of pets and primates for biomedical research has become socially unacceptable over the years; and when using rats and mice, it becomes difficult to get dosages that are accurate to reflect what goes on in the human.
"Pigs are much closer to human weight, and it just makes a more accurate model," Hoek says.
Hospital-like atmosphere
Hoek looks to the farm as a very early model for what a commercial farm might be able to do one day in terms of biosecurity. It's a barrier facility, meaning all the pigs are raised behind a barrier of HEPA filtration. The building is sealed tightly to keep disease out, both from the outside — from the entry of a feed, supplies and people, and very strict, intense biosecurity practices — and also through the positive pressure, completely air-conditioned building.
There are no fans in the building. Instead, an air system that's very similar to a hospital operating room is used with four stages of air conditioning.  Each room can be individually controlled from the standpoint of pressure. Hoek says Premier BioSource has been using the Maximus System — a centralized controller system —  and it has been happy with the access and the ability to manage and control the air-handler unit thus far.
"The thing I'm excited about from a commercial standpoint, is, the technology is bringing the cost of air conditioning and HEPA filtration closer to commercial availability," Hoek says.
The facility also has an energy recovery wheel, which essentially serves as a heat exchanger, transferring about 70% to 80% of the energy from the exiting air to the incoming air, whether that's cold or heat; and transferring about 80% of the energy to the air coming out, and then recycling the energy, so that heaters and air conditioning are not used as often.
"We're fine-tuning it, but we're able to maintain positive pressure with a pretty consistent temperature throughout the building," Hoek says.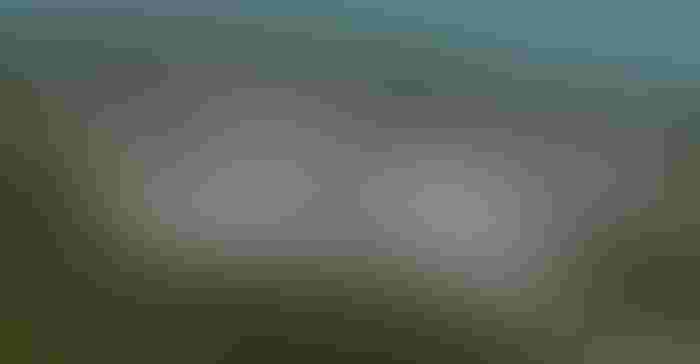 Premier BioSource specializes in the production of research-purposed swine and recently completed Phase 1 construction of its 78,000-square-foot, 600-sow farrow-to-finish farm operation in northern Indiana.
Biosecure farrowing
From Summit Precision Production, Premier BioSource is using a quality performance system — a lean manufacturing, industrial engineering concept with standard operating procedures and process documents put together on how the pigs in the facility are raised. One of the most important processes detailed in the SOP is how to deliver the piglets from the sow.
"All pigs are cesarean-derived, so we are surgically removing the pigs and keeping them behind the barrier in a bubble powered by a portable HEPA filter," Hoek says. "Then, they're brought into the facility through that bubble and they're placed in the air lock, so these pigs are always behind what we call 'the barrier.' "
The pigs are then raised inside the facility without ever nursing from the sow or having sow colostrum. According to Hoek, performance has been exceptional so far, with less than 6% preweaning mortality.
"The thing is, in biomedical, you want a pig that is free from as many pathogens as you can [have it] because of the nature of how the research is done, the financial impact," Hoek says. "Just like in commercial production, the financial impact of this disease and that research setting is expensive."
Safe feeds, safe rides
Due to biosecurity, the feed Premier BioSource uses comes from a company that is solely dedicated to manufacturing feed for lab animals. The feed mill is diligent about ingredient sourcing, and in some cases, the feed is irradiated to disinfect the feed.
"In this particular case, we cannot buy feed from a feed mill that feeds pigs," Hoek says. "The risks are too great for contamination, and even the best systems find some biosecurity breaks. It's just hard to feed pigs and not have a high risk — in a biomedical situation — of contamination."
In the long term, the plan is to have a feed mill on-site, and to establish relationships with local farmers that don't have pigs to source ingredients and control delivery and manufacturing. Currently, Hoek says Premier BioSource is exploring a couple companies for feed sanitization and pasteurization, and the handling of feed to eliminate any sort of contamination.
Shipping pigs is also much more complex for biomedical facilities. Delivery vehicles are equipped with air conditioning and air filters. Most of the time they're shipped in small groups and delivered in vans. Smaller breeds of pigs are transported in kennels or small pens with bedding, food and water.
Individual animal care
Hoek says it's important for the industry to recognize that the Indiana facility is a production facility, not a research facility. At full capacity, it will house 4,752 pigs and be able to supply the company's Eastern U.S. client base of contract medical institutions. Hoek estimates the facility should be fully populated in about three to four years.
So far, Premier BioSource has hired staff with some experience in commercial production but its leaders have found themselves training employees on reaching more specific production goals.
"Raising pigs for biomedical is a unique challenge because the parameters of commercial production and the specialty nature of our farm," Hoek says. "The things that are important in commercial production aren't necessarily important in biomedical production; just from the standpoint of feed conversions, genetics, all those types of things, it's a different type of animal and a different purpose."
One practice that hasn't changed in biomedical research is animal welfare. Husbandry guidelines are very much the same — and in some areas, Hoek says they may be more regulated than commercial production. There's a lot more individual animal care that takes place. Every pig is weighed weekly. Also, the miniature breeds have about half as many pigs per litter.
"The other thing that we're doing in our onboarding programs is, we're bringing in quite a number of people that had a lot of experience, and we are using our training documents and process documents to bring them up to speed," Hoek says. "So far, we've had great success with that. These folks are taking care of these pigs right now, and we are running very low mortalities."
Growing human organs
Once Premier BioSource raises the pigs and ships them off to medical institutions, for what research are they being used? Hoek says the biomedical industry is focusing effort toward xenotransplant, or the concept of growing human organs in animals to solve the problem of the waiting lists for transplants. While some parts of the pig are already being used for reconstructive surgery for burns or tissue rejuvenation in heart attacks, Hoek says xenotransplant is the next opportunity for the pig in biomedical research.
"The pig is a fascinating and incredible animal. It provides food, provides a protein, provides ingredients for pharmaceuticals," Hoek says. "Now the pig is making progress in potentially lifesaving human health with the transplants. It's like the gift that keeps on giving."
Subscribe to Our Newsletters
National Hog Farmer is the source for hog production, management and market news
You May Also Like
---