Pork 'gold rush' provides short-term price bump
Pork 'gold rush' provides short-term price bump
Market impact of California's Proposition 12 boosts pork cutout prices.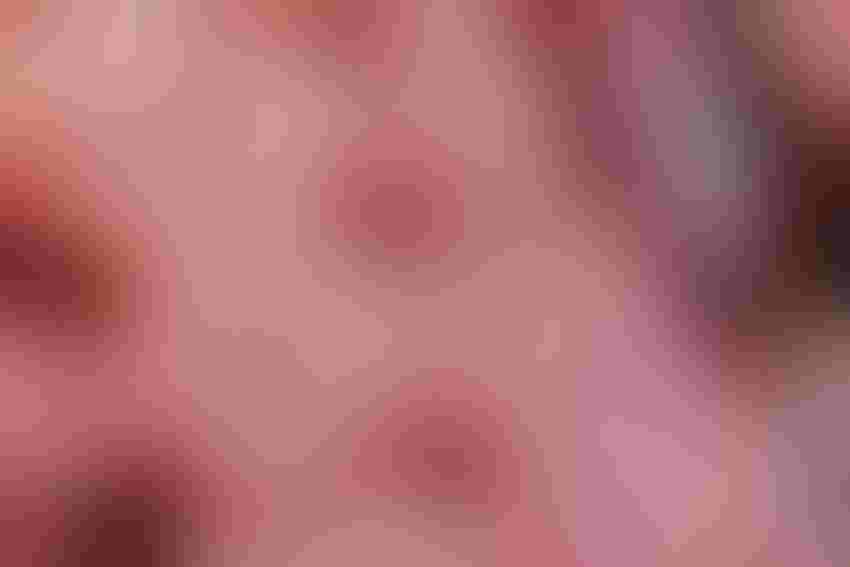 Getty Images/ iStockphoto
The market impact of California's Proposition 12 is already becoming apparent, as evidenced by recent pork cutout prices, Christine McCracken, senior analyst of animal protein at Rabobank, noted recently.
"If you look at the cutout and what it's done since the first of June since we've gotten a little bit more clarity about how this new law in California will be rolled out, I think you've seen a pretty nice improvement in the cutout," she said. "Effectively what they've said is that they won't really tamp down on sales of pork into California that get into the state before the law is implemented. That's led to kind of a free-for-all in sales."
There's been about a pretty big rally of about $10.00/cwt. in the cutout over the past month, which has supported pork prices. However, McCracken said she believes it's only temporary.
"If you look at the underlying balance in the market today, I think you would expect to see that revert after this gold rush," she said. "It's been a nice bump for a lot of packers and some of the producers to take advantage of a short-term opportunity, but the reality is it doesn't really change the market in any long-term way."
Meanwhile, Rabobank's newly released "North American Agribusiness Review" noted prices have also received a boost from lower weekly slaughter and lighter weights, which has reduced production since late May.
Even with a slight improvement in prices, depressed returns have led Rabobank to expect contraction in the sow herd beginning in the second half as well as lower farrowing intentions in USDA's upcoming "Hogs and Pigs" report.
Iowa State University economists estimated the loss for hogs marketed in May was $38.43/head, the seventh consecutive month with red ink. The seven-month average is a loss of $31.24/cwt. ISU calculated the cost of production for hogs marketed in April at $76.55/cwt. (live) or $102.07/cwt. (carcass).
All things considered, Rabobank said a 7% decline in the sow herd over the next 12-18 months will be necessary to restore herd profitability.
Subscribe to Our Newsletters
National Hog Farmer is the source for hog production, management and market news
You May Also Like
---