PIGS Act seeks to permanently ban pregnant sow confinement
PIGS Act seeks to permanently ban pregnant sow confinement
The estimated costs for converting sow barns to group pens range from $1.9 billion to more than $3.2 billion, according to a University of Minnesota study.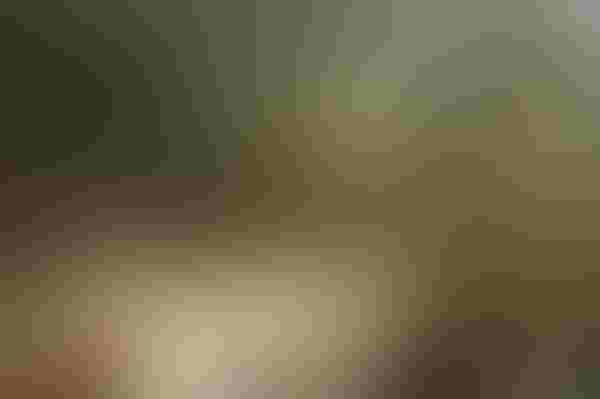 As U.S. pork producers patiently await the U.S. Supreme Court's ruling on whether California's Proposition 12 should be allowed to go into effect, a bill that would permanently ban the confinement of pregnant sows was introduced last week in the House of Representatives. Congresswoman Veronica Escobar, representing Texas' 16th Congressional District, introduced H.R. 2939, otherwise known as the Pigs in Gestation Stalls Act of 2023 (PIGS Act). The legislation would require pigs to have at least 24 square feet of space.  
"Pigs are sentient beings that feel pain and suffering. They are sensitive, gentle, and smart creatures that are treated with incredible cruelty before they are sent to be slaughtered," Esobar stated in a press release. "While there is much more work needed to reform this aspect of our food industry, this is an important step in holding the swine industry accountable by eliminating the dreadful conditions pregnant pigs are kept in."
Escobar contends the PIGS Act will help to establish a level playing field for pork producers, as "there are currently a dozen states restricting the practice of gestation stalls, pushing retailers to buy pork from only crate-free operations. The PIGS Act will help give consumers more confidence about the swine industry's animal welfare standards."  
This legislation is endorsed by over 60 animal welfare, environmental, and farming organizations including Crate Free USA, Farm Sanctuary and Rise for Animals. 
"Animals born and built to move and to turn around should at least be allowed to do so," said Jim Keen, D.V.M. director of veterinary sciences for Animal Wellness Action and the Center for a Humane Economy. "Confining sows in crates that immobilize them is demonstrably inhumane and there are widely accepted and applied alternative housing methods. We applaud Rep. Escobar for her work to ensure that all animals are treated more humanely, including those raised for food."
California voters passed Propostion 12 in 2018, which prohibits the sale of pork, eggs and veal not produced according to the state's production standards. Pens need to offer at least 24 square feet per sow compared to the typical 16 to 18 feet. It also prohibits breeding pens that provide a safe postpartum space for sows to recover from their previous litter without the stress of fighting and establishing dominance in the herd. 
The ban applies to any uncooked pork sold in California, whether raised there or outside the state's borders. It specifically applies to bacon and other cuts of meat that have been cured, preserved or flavored but not cooked. It does not apply to combination products such as sandwiches, hot dogs, pizzas or other prepared foods that are comprised of more than pork meat and seasonings. California has also said it will not apply to ground or comminuted pork such as that found in sausage.
Fifteen percent of domestic U.S. pork sales are to California. The estimated costs for converting sow barns to group pens range from $1.9 billion to more than $3.2 billion, according to a University of Minnesota study.
According to the National Pork Producers Council, farmers would need to invest $3,500 per sow and that cost will most likely get passed onto consumers especially during a time of record-high influation. For a 4,000 sow-head farm, that means a producer would need to invest approximately $14 million to be compliant.
Subscribe to Our Newsletters
National Hog Farmer is the source for hog production, management and market news
You May Also Like
---