Outlook for 2023 is positive
Outlook for 2023 is positive
With total U.S. red meat production projected to be down 3.7% in 2023, what about demand for U.S. pork?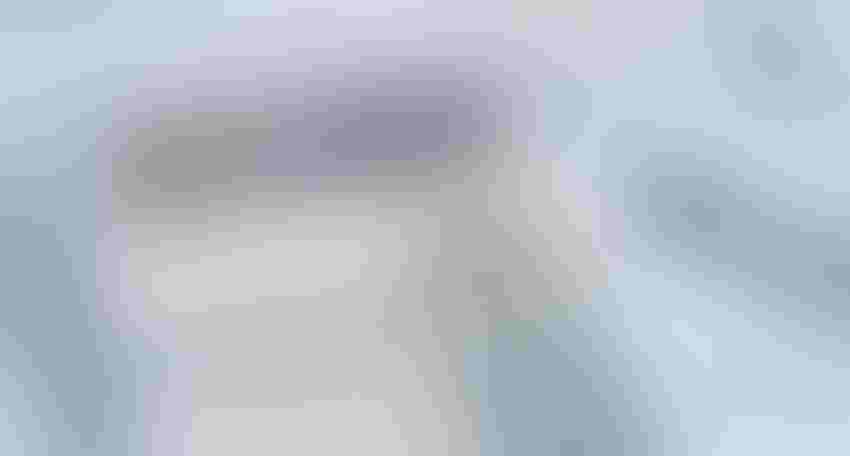 In the face of widespread calls for recession, the outlook for pork producers is positive through 2023, in my opinion. Listed below are the current assumptions starting out the new year.
Total pork production is projected up 1% from 2022.

Pork exports are projected to decline 1% versus 2022.

Beef production is projected to fall hard, declining by 7.6% or more.

Beef exports are projected to fall 13%.

Broiler production is projected to increase by just under 2%.
Total meat and poultry production is projected to decline by 1% in 2023 compared to last year. This is very rare and given world population growth, it means competition for less meat. In addition, in the case of pork, production is projected to fall substantially in Europe. We know for a fact that African swine fever continues to spread and cause severe production problems in most of Europe, Russia and most of Asia, including China.
The exact situation in China is unknown. However, my sources believe that production was dropping hard, with pig prices jumping substantially, until the zero COVID policy was abandoned in early December. The dramatic "demand shock" as COVID spread rapidly, has sent pig prices sharply lower over the last 30 days with prices now below breakeven. In the wake of the pandemic in China, judging by what occurred in the United States, the pent-up demand for meat will be huge. The key question is how long before or until this demand is unleashed. At the moment, no one knows.
Referring back to total U.S. pork production, the December Hogs and Pigs report indicated a total pig population of 73.1 million, down 2% from last year. Breeding numbers were pegged at 6.1 million, unchanged from last year and hogs kept for market were measured at 66.9 million, also down 2% from last year. Market hogs on December 1, at 66.9 million, is down 5.8% from the record high market hog inventory of 71.1 million on Dec. 1, 2020. The September/November pig crop is pegged at 33.7 million, down 3.5% from the record high Septempter/November pig crop of 2020. Clearly pork production is in decline. Highly elevated feed costs, forcing high break even's throughout the industry, disease issues battling porcine reproductive and respiratory syndrome and porcine epidemic diarrhea, rising interest rates, high construction costs and replacement costs, and widespread projections for recession, should keep contraction in U.S. breeding numbers intact. In my opinion, the recent Hogs and Pigs report missed such contraction.
It has been noted that there is some large-scale consolidation occurring in the industry. In the face of contraction, with market hog numbers down nearly 6% from the recent highs in 2020, packers are worried about not having enough company owned pigs to run through slaughter plants. However, instead of new expansion in breeding stock, buildings, equipment and labor, packers are simply buying out large independent producers. Consolidation is not expansion. In fact, its rather alarming that these large independent producers are willing to simply exit the business. I'm expecting this trend to continue in 2023. Simply put, until or unless elevated corn prices decline substantially, one should not expect any kind of expansion in hog breeding numbers on the horizon.
Finally, it also appears that the industry has sort of hit a brick wall in terms of efficiency. The pigs per litter seems to have plateaued at just over 11 pigs per litter.
In terms of meat production, be aware that many are projecting a world meat shortage to develop in the coming years. The sharp downturn in U.S. beef production, that is projected to last several years, is likely the start of this world meat shortage. So, with total U.S. red meat production projected to be down 3.7% in 2023, what about demand for U.S. pork?
Ham prices remain historically elevated mostly due to excellent demand from Mexico. Mexico remains the United States' largest pork export customer and this is not expected to change in 2023. Other major export customers include Japan, China/Hong Kong, Canada, South Korea, Colombia, the Dominican Republic, Honduras, the Philippines and Australia. Recent strength in the yen should help keep Japan active in the U.S. pork market. The Dominican Republic and the Philippines have been ravished by ASF. They're expected to remain active.
The wild card, not surprisingly, is China. As mentioned above, when China gets on the backside of the pandemic, the pent-up demand for pork and beef is likely to soar. My sources estimate that late in the first quarter or early in the second quarter such pent-up demand will begin to hit the world market.
Regarding recession and domestic demand for pork, the debate is going back and forth. Currently the U.S. economy remains strong with job growth still substantial and unemployment historically low. Recent data still shows more than two job openings for every unemployed person. The lower participation rate, a concern for many, appears to be a function of the aging baby boomers. In my opinion, there will not be a substantial downturn in economic activity, a recession, in 2023. A U.S. recession may be delayed until 2024. The degree or depth of recession is impossible to predict.
For 2023, in the face of a rapid decline in beef production, and a corresponding rise in beef prices, with no recession, I'm projecting continued strong demand for U.S. pork. Regarding lean hog futures prices, in the short term, because many hogs were backed up over the holiday's due to normal disruptions and due to some extreme weather conditions, I'm projecting lower to sharply lower prices during the first three weeks of the year. Downward pressure should be expected in all contracts but especially February and April.
Longer term, if my outlook regarding the resumption of Chinese exports is correct, I project sharply higher summer lean hog futures prices. Don't be surprised to see June, July and August lean hog futures trading north of $120 by late spring. 
Dennis Smith publishes his evening livestock wire daily for clients and subscribers. For a free 30-day trial send an email to [email protected].
Subscribe to Our Newsletters
National Hog Farmer is the source for hog production, management and market news
You May Also Like
---