NPPC Welcomes GIPSA Extension But Raises Several Concerns
NPPC Welcomes GIPSA Extension But Raises Several Concerns
The National Pork Producers Council (NPPC) welcomes the extension of the comment period on the U.S. Department of Agriculture's (USDA) proposed rule on buying and selling of livestock and poultry, but remains concerned it would be a disaster for producers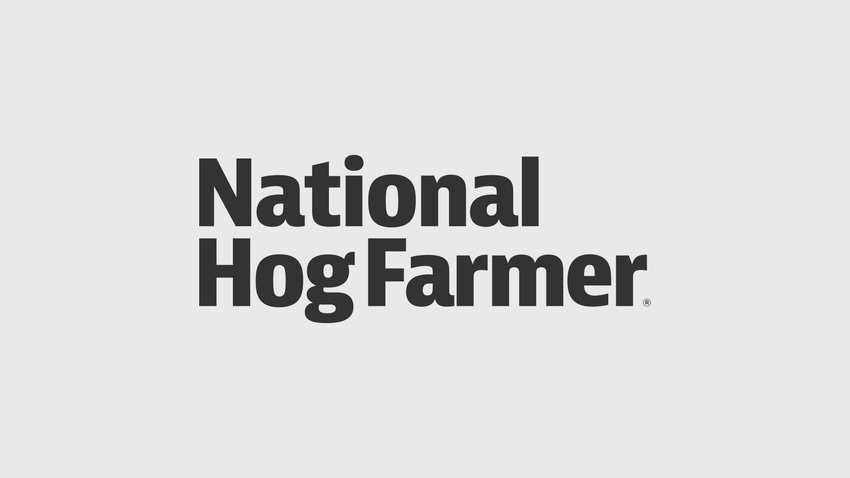 The National Pork Producers Council (NPPC) welcomes the extension of the comment period on the U.S. Department of Agriculture's (USDA) proposed rule on buying and selling of livestock and poultry, but remains concerned it would be a disaster for producers.

USDA announced Monday a 90-day extension of the public comment period on the regulation that implements sections of the 2008 Farm Bill and amends the Packers and Stockyards Act. The original 60-day comment period was set to expire Aug. 23. The new deadline is Nov. 22.
"We are pleased that USDA extended the comment period on the proposed USDA rule," says NPPC President Sam Carney, "but this thing will be a disaster for pork producers like me who need options for selling our pigs and for managing risks."
A review by NPPC indicates the rule would dictate the terms of contracts, restrict marketing arrangements, require reams of paperwork, create legal uncertainty and limit producers' ability to negotiate better prices for the animals they sell.
"That's a recipe for stifling innovation, driving up costs, forcing simple contract disputes into court and – given those adverse consequences – compelling packers to own their animals rather than to contract with farmers like me to raise them," Carney says.
In addition to the extension, USDA issued a "misconception and answer" document on the rule, attempting to clarify six provisions, considered a highly unusually move during a public comment period.
"In issuing the 'clarifying' document, it's clear USDA had no idea of the tremendous adverse affects this rule would have on producers," Carney states. "That said, we not only question why the agency would issue such a document during the public comment period, but why it appears to be trying to confuse the plain meaning of the language in the proposed rule."
American Meat Institute (AMI) President J. Patrick Boyle says the extension is a step in the right direction, but doesn't go far enough.
"While we appreciate the additional time, the new deadline precedes USDA's final public meeting on competition issues scheduled for December – a meeting that officials indicated in congressional testimony this week is extremely important in determining public views on this issue," he says. "Had the full 120 days been granted, the public meeting would have preceded the comment deadline and allowed all interested parties the full benefit of the public disclosure in formulating their comments."
Comments on the GIPSA rule may be submitted via e-mail to [email protected] or by mail to Tess Butler, GIPSA, USDA, 1400 Independence Ave., SW, Room 1643-S, Washington, DC 20250-3604; fax to (202) 690-2173 or via the Federal rRulemaking Portal at http://www.regulations.gov.
For more information, contact Brett Offutt, director, GIPSA Policy and Litigation Division, at (202) 720-7363.
Subscribe to Our Newsletters
National Hog Farmer is the source for hog production, management and market news
You May Also Like
---