NPPC highlights progress toward optimism
NPPC highlights progress toward optimism
"Without a doubt, U.S. pork producers are operating in a significantly improved environment than the one we faced at this time last year," says David Herring.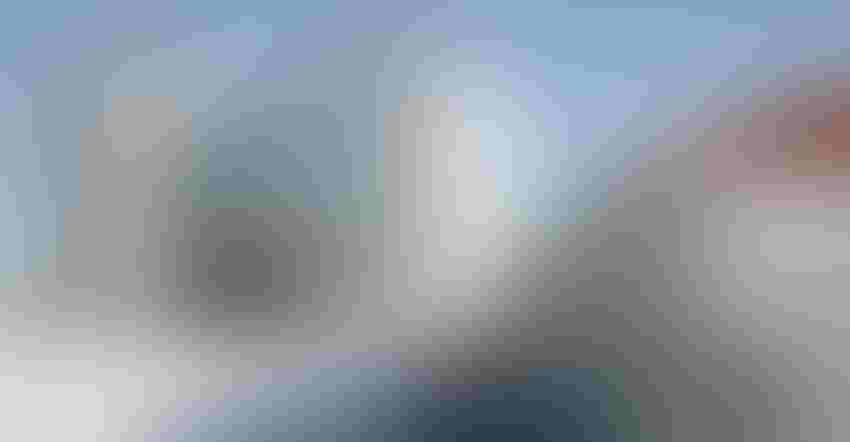 It's always good to have optimism as we head from one year to another, and that is the case as pork producers head into 2020.
This past year "was a year full of challenges. Without a doubt, U.S. pork producers are operating in a significantly improved environment than the one we faced at this time last year. We head into 2020 with some momentum thanks to successes on many fronts," says National Pork Producers Council president David Herring, a producer from Lillington, N.C.
During a teleconference call with media, Herring discusses a laundry list of issues that the NPPC, on behalf of U.S. producers, was able to get cleaned up during the past year. Though the entire list is important for the industry, Herring says "the issue that keeps me awake at night is the foreign animal disease, it is probably the one issue that I have the least control of on my farm. When China got ASF (African swine fever) in their country, it changed the picture of pork production, not only in the United States, but the whole world."
As of today, the United States is ASF-free, a fact that he attributes to the preparedness, vigilance and work with the USDA, as well as state pork associations and state veterinarians. "We're very proud of that so far," he says. "Are there things we can do going forward? Every day we have got to get better at it, because the world has changed for pork production, and as long as we can keep it out of this country, we're in a better place to keep it out of North America." Keeping North America ASF-free means the United States needs to work diligently with Mexico and Canada to make this a priority for all three countries.
Herring refers to one item on his list that NPPC urged, the introduction of legislation to increase the number of agriculture inspectors at our ports, and securing a USDA grant to gain a better understanding of ASF through research in Vietnam, which is ASF-positive.
Trade issues grabbed headlines all year long, and that grabbed the second spot on Herring's list of NPPC accomplishments, including progress of the U.S.-Mexico-Canada Agreement and an "early harvest" trade deal between the United States and Japan. "If I had a Christmas wish, they're scheduled to vote on it (USMCA) this week," he says. "I hope it gets ratified and completed because the trade that we enjoy with Mexico and our partners there and also Canada are so important." Canada and Mexico represent about 40% of U.S. pork exports. "We can't get it ratified through Congress fast enough."
America is a net exporter of about 25% of the pork produced, "so, the opportunity in rural America is for us to keep the trade doors open and keep our industry growing. And if we can't do that, we're going to see contraction and nobody wants to see that."
Nick Giordano, NPPC vice president and counsel of Global Government Affairs, says coming into 2019, "we were much worse off than we are now going into 2020, that the two most economically significant issues were No. 1, removing Mexican metal tariffs. " He refers to the 20% punitive tariffs to Mexico that were taking $12 off the price of every hog sold. "It was the issue we've heard most from pork producers. It was a hair-on-fire issue. We were all over it and thank goodness, in May those tariffs got lifted."
No. 2 on Giordano's list was getting a deal with Japan done, "because we were already losing sales in Japan, and as David Herring pointed out a few years from now, we had been underwater and not able to recruit market share." He says it's unusual for the United States to do an early harvest deal, "but I will tell you for the pork industry, this was a huge priority for us. We were talking both with the United States government and the Japanese government, and anybody who would listen to us, about an early harvest because we knew that by the time a full-fledged FTA was negotiated and then by the time Congress got to it, the earliest possible implementation we would have been looking at was Jan. 1, 2022, and we would have been completely underwater."
An early harvest trade deal is a precursor to a free trade agreement between two trading partners.
Other items on the NPPC success list are:
Worked to ensure that cell-cultured protein falls under the same regulatory oversight faced by the real meat it seeks to mimic. "That's all we ask when it comes to alternative proteins, to be on a level playing field," Herring says.

Brought serious scrutiny to the FDA's regulatory land grab of gene-edited livestock, setting the stage for oversight to be moved to the USDA, a critical matter if we are to keep America first in agriculture.

Successfully advocated for the common-sense restoration of the farm exemption for routine emissions.

Secured transportation regulations for the unique animal welfare requirements for livestock hauling.
Looking ahead, Herring also highlights the NPPC's priorities for the coming year.
Implementation of the USMCA and Japan trade agreements.

Gain unrestricted market access in China to address its need for affordable pork.

Play offense on trade by expanding export opportunities in The Philippines, Vietnam, Thailand, Indonesia, etc.

Continue prevention efforts for ASF and other foreign animal diseases.

Establish regulatory oversight of gene-edited livestock with the USDA.

Find a solution for livestock agriculture's labor shortage.

Advance the NPPC's legal challenge of California's Proposition 12.

Reauthorize the Livestock Mandatory Reporting Act.
Subscribe to Our Newsletters
National Hog Farmer is the source for hog production, management and market news
You May Also Like
---