NPPC applauds USDA's $50.1M pork purchase
NPPC applauds USDA's $50.1M pork purchase
Funds will support the pork market during challenging times and provide affordable proteins to consumers hit with elevated food costs.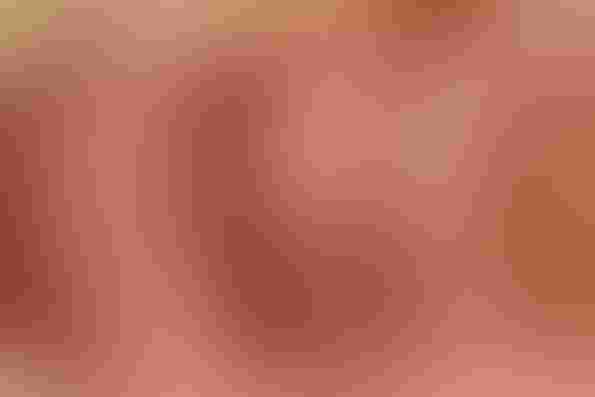 The USDA has confirmed plans for a Section 32 purchase of $50.1 million of pork for distribution to various food nutrition and assistant programs. The National Pork Producers Council says an Agricultural Marketing Service Section 32 pork purchase can provide much-needed support to the wholesale pork market, and, therefore, the hog market, while also securing affordable, nutritious pork products for USDA recipient programs.
In a tweet Friday, the pork producers said they applauded the "USDA and Secretary Vilsack for purchasing $50.1M of #americangrown pork for food banks and school meal programs. These funds will support the pork market during challenging times and provide affordable proteins to consumers hit with elevated food costs."
Section 32 of the Agricultural Adjustment Act of 1935 authorizes the Secretary of Agriculture to make commodity purchases, entitlement purchases, and disaster assistance using funds appropriated annually from U.S. customs receipts. Funds used under section 32 are designed to support agricultural markets. As a result, the funds are to be applied to the purchase of relatively unprocessed food products that are close to agricultural commodities in the distribution chain. That is, the funds can be used to purchase pork but not frozen sausage pizza, and they can be used to purchase chicken but cannot be applied to paying for processing the chicken into chicken nuggets.
In addition, section 32 money is intended to be spent on products in surplus, reflecting the surplus removal goal under which USDA programs operate. Hence, those products must be designated as being in abundant supply. Because section 32 money can only be spent on surplus commodities, the legislation can lead to substantial year-to-year fluctuations in expenditures and in the mix of commodities purchased.
 
The U.S. pork industry is facing a challenging market environment, with the worst five months of average losses in 20 years. The current decline in producer profitability results from steady to slightly higher hog supplies combined with weaker wholesale pork demand, has resulted in lower year-over-year hog prices that are being met with record-high production costs.
 
This combination of impacts has resulted in more than $1.4 billion in industry losses over the last five months, calculated as the average per-head loss multiplied by the number of hogs slaughtered from November 2022 through March 2023.
 
NPPC applauds USDA's purchase and looks forward to continuing to work with the administration to identify additional opportunities to find support for U.S. pork producers during these challenging market conditions.
Subscribe to Our Newsletters
National Hog Farmer is the source for hog production, management and market news
You May Also Like
---