NPB sets sights on Japan; Expands bacon basket beyond Mexico, China
NPB sets sights on Japan; Expands bacon basket beyond Mexico, China
Japan is just one of 13 markets Morris and the NPB's 11-member International Marketing Committee have identified as the next game-changers for U.S. pork exports.
There's no doubt about it; Japan is a fan of U.S. pork. But that didn't happen overnight. It took a concerted effort to cater to the busy and efficient lifestyle of the Japanese consumer. Getting more pork into ready-to-eat meal kits, processing cuts that will fit a dorm-sized fridge, and creating an animated character named Gochipo might not be moving much pork across the states or in other countries, but it's doing the trick in Japan.
"In a country the size of California, it is stunning how regional cuisine is and depending on where in the country you are, the term meat means different things. If you are in Tokyo, meat means pork. If you are in Osaka, meat means beef," says Craig Morris, vice president of International Marketing for the National Pork Board. "It's a very regional country so it is something you have to be cognizant of when you market there, to try to make that unique connection between a consumer and a product."
Morris, who was part of the recent Heartland delegation that descended upon Japan to observe the U.S. Meat Export Federation in action, says their marketing efforts are working there which is why the NPB continues to increase its investment in the region, and the organization. In 2018, the Pork Board invested $6.45 million in USMEF to market U.S. pork abroad and NPB's International Marketing Committee recommended an increase in this budget for 2019.  
"It's no secret that it's a challenging trade environment and will likely remain challenging for some time. Several of our largest export markets by value and volume are currently extremely volatile due to retaliatory tariffs and the lack of free trade agreements," Morris says. "How can we combat this? We need to diversify our export market opportunities — we need to ensure that not all of our bacon is in the Mexico or China basket."
In 2017, Japan was a $1.6 billion market for U.S. pork and year-to-date, the country is already up 2% in value. While the country is a leading value market for U.S. red meat, the USMEF and the NPB's International Marketing Committee recognize that there is still some stiff competition standing in the way of moving more U.S. pork into Japan.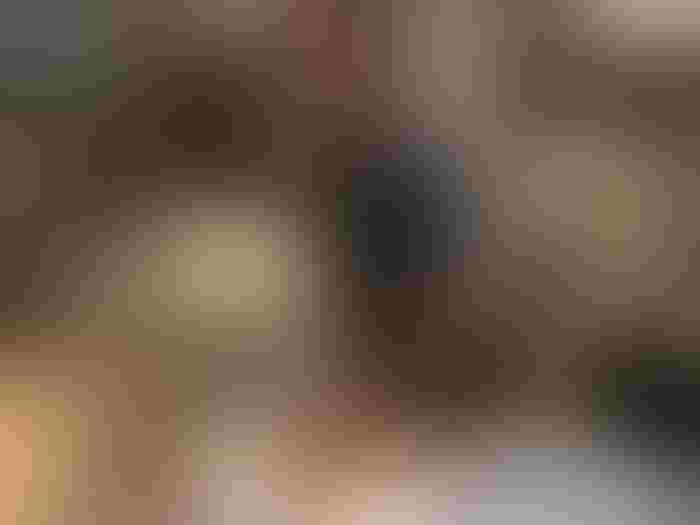 Steve Wellman, Nebraska Director of Agriculture
"What we have learned, even domestically here in the United States, is a big part of what consumers eat is what is available in the retail case," says Morris. "We really put a lot of emphasis on it here domestically, and are now implementing it in Japan, on more of that B2B (Business to Business) strategy, which is much more focused on relationship building and fact-based discussions to make sure retailers have U.S. pork in their retail case instead of the pork from our competition."
Morris says this is where the USMEF's next campaign "Mitsuboshi Three Star American Pork" will come into play. Right now, the United States is running into competition from Canada on Japan's chilled loin market and it's competition based on disseminated facts. While Canada argues they have advantages with lean color, fat color, fat firmness, etc., Morris says the United States has been able to provide head-to-head research showing U.S. pork has advantages in tenderness, juiciness and one specific flavor component important to Japanese consumers — umami.
"We are launching this Three Star American Pork campaign really to educate the buyers that make the decision as to whether or not the consumer is going to get U.S. product, Canadian product or European product, on why they should choose U.S. pork, and it's because we beat the competition hands down when it comes to those core palatability attributes," says Morris.
Japan is just one of 13 markets Morris and the NPB's 11-member International Marketing Committee have identified as the next game-changers for U.S. pork exports. With 27% of U.S. pork production currently being exported, it's places such as Vietnam and Singapore the committee believes are crucial to the U.S. pork industry. It's places like those and more the NPB's International Marketing Committee will soon visit during their Asia Mission trip later this month.
During the trip, the delegation will visit Macau, where they will stop at one of the largest resorts and casinos in the world to discuss how U.S. pork can be part of their new, innovative, contemporary cuisines that attract guests from all over the world. They'll also visit a variety of retail establishments and newer convenience-type markets in Singapore and traditional wet markets in Vietnam.
"When you look at these international markets, you might not think today that they equal the buying power of Mexico or China, and you would be right, but while everyone is worried about those markets, we're busy getting in on the ground floor of emerging markets and building meaningful partnerships that will far surpass our expectations in the years to come," says Morris.
Morris says it's about forecasting where U.S. opportunities are growing 10, 15 or even 20 years from now, and investing there now so that we have the competitive edge.
It's also part of the NPB's upcoming project, Pork 2040, a food foresight study they are submitting to the USDA for matching funds under the $200 million market assistance program. Morris says it's a strategic approach to better understanding what the pork export markets will be 20 years out. What will be the next Korea or the next Japan for U.S. pork?
Pork 2040 will be a major priority in 2019, Morris says, so when they sit down with the USMEF and look at the 13 regions of the world, they know where they are going to put their money next.
"It's like the Wayne Gretzky motto on being great in hockey, you don't skate to where the puck has been, you skate to where the puck is going and that's what we want to do, we want to start skating where we know the puck is going to be," says Morris.
Subscribe to Our Newsletters
National Hog Farmer is the source for hog production, management and market news
You May Also Like
---