NIAMRRE, partners awarded $1.5m to improve antibiotic stewardship
NIAMRRE, partners awarded $1.5m to improve antibiotic stewardship
University of California, Davis to focus on dairy; The Ohio State University, beef; University of Georgia, broiler chickens; and Iowa State University, swine.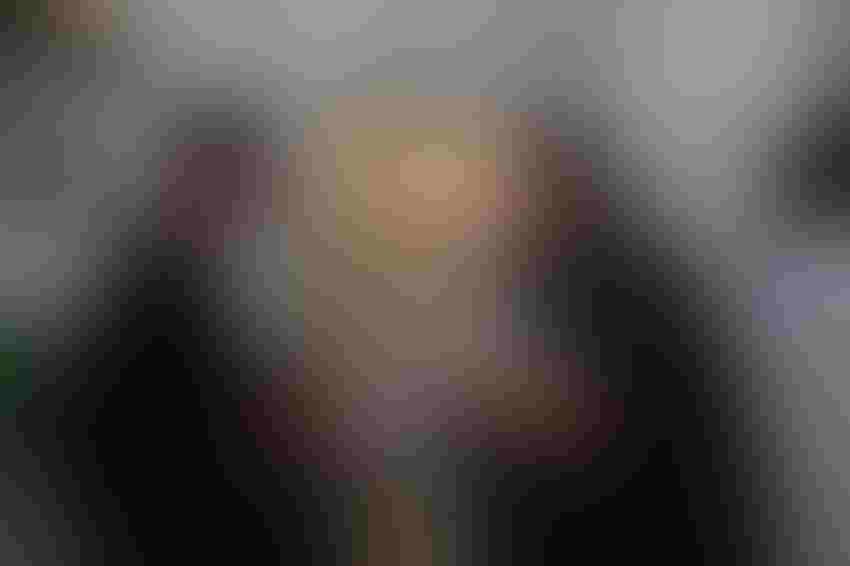 The National Institute of Antimicrobial Resistance Research and Education and five partner institutions have received a $1.5 million cooperative agreement award from the U.S. Food and Drug Administration Center for Veterinary Medicine to support a project designed to improve antibiotic stewardship by prioritizing the most significant diseases in food animal production and identifying alternative treatment strategies.  
The funding will support research using a multi-pronged, standardized methodology to identify diseases that drive the most use of antibiotics in three major livestock species (swine, chickens [broiler], and cattle [dairy and beef]) as well as to identify antimicrobial alternatives in these production animals that may reduce reliance on antimicrobial drugs.   
NIAMRRE – a member-driven organization hosted at Iowa State University that seeks to foster cross-sector engagement to address the global challenge of antimicrobial resistance – will collaborate in this effort with four academic institutions, including The Ohio State University, the University of Georgia, the University of California, Davis, and Iowa State University.  
The project aligns with FDA initiatives related to supporting antimicrobial stewardship in veterinary settings and support the National Action Plan objectives to engage the animal health community and relevant stakeholders to advance strategies intended to foster antimicrobial stewardship and to improve understanding of antimicrobial use practices in animal agriculture. Paul Plummer, associate dean for research in Iowa State's College of Veterinary Medicine, will serve as the project's principal investigator. Plummer is also the executive director of NIAMRRE and a voting member of the Presidential Advisory Council on Combating Antibacterial Resistance. 
Each academic partner will lead the effort centered on a specific category of livestock: 
University of California, Davis, dairy cattle; The Ohio State University, beef cattle; University of Georgia, broiler chickens; and Iowa State University, swine. 
The University of California, Davis is a leader in veterinary dairy medicine, and the state has the highest population of dairy cows in the country. The research team has significant and extensive experience with dairy cattle herd health, reproduction and production medicine, as well as antimicrobial resistance research, and consists of faculty members of the UC Davis School of Veterinary Medicine including Terry Lehenbauer, Emanuel Okello and Sharif Aly based at the Veterinary Medicine Teaching and Research Center in Tulare, California, and Richard Van Vleck Pereira at the Davis Campus. "We are excited to bring our expertise to this effort," Lehenbauer said. "We look forward to leveraging our resources and experience to help improve antimicrobial stewardship."
The University of Georgia is a leader in poultry health and science, where the university's College of Veterinary Medicine houses the Poultry Diagnostic and Research Center that serves the world's poultry producers with cutting-edge research and diagnostics. In addition, the university's Department of Poultry Science has over 100 years of leadership in poultry science. The UGA effort will be led by Catherine Logue, a food safety and poultry disease researcher with more than 20 years of experience in poultry research. "We look forward to contributing our expertise to this important effort," Logue said. "Antimicrobial stewardship is an important consideration for the poultry industry and a key component of a safe and secure food supply."
The Ohio State University will lead efforts on beef cattle. OSU hosts the Infectious Disease Institute, with a key focus area on antimicrobial resistance. IDI is led by Tom Wittum, co-investigator for the beef commodity, who also serves as the director for the United Nations Food and Agriculture Organization North America Antimicrobial Resistance Reference Center at OSU. Wittum also leads the OSU-College of Veterinary Medicine Stewardship Program that focuses on improving antimicrobial stewardship in their teaching hospitals, university farms and collaborating practices. "We are excited to be part of this important collaboration," Wittum said. "Understanding which diseases are important drivers of antimicrobial drug use in beef cattle aligns well with OSU's expertise and leadership in antimicrobial stewardship."
The Iowa State University Swine Medicine Education Center is focused on putting the best medicine and research in the hands of veterinarians and producers that can effectively apply it to swine health. The center is led by Locke Karriker, co-investigator and lead on the swine commodity. Karriker also serves as a voting member of PACCARB. "We're excited to work with NIAMRRE and the other institutions on this project," said Karriker. "Identifying alternatives to antimicrobial drugs that can be effectively deployed is important for implementing strategies that foster judicious antimicrobial use in animals, as outlined in the National Action Plan."
NIAMRRE's Plummer is confident that when the three-year project is completed, the finished product will be a boon to public health and food safety and security. 
"By optimizing antibiotic use in food-producing animals, we decrease the selection pressure for the emergence and spread of antimicrobial-resistant bacteria in the environment and in areas where humans and animals interact," he said. "The results of this project will be a valuable tool in extending and preserving antibiotic efficacy into the future."
Source: NIAMRRE, which is solely responsible for the information provided, and wholly owns the information. Informa Business Media and all its subsidiaries are not responsible for any of the content contained in this information asset.
Subscribe to Our Newsletters
National Hog Farmer is the source for hog production, management and market news
You May Also Like
---