New Product Tour: Swine Robotics Panel Washer
New Product Tour: Swine Robotics Panel Washer
Gregg Hora, swine producer; Brad Leuwerke, Swine Vet Center; Gary Anderson, South Dakota State University; and Brett Ramirez, Iowa State University chose six products as finalists in this year's New Product Tour.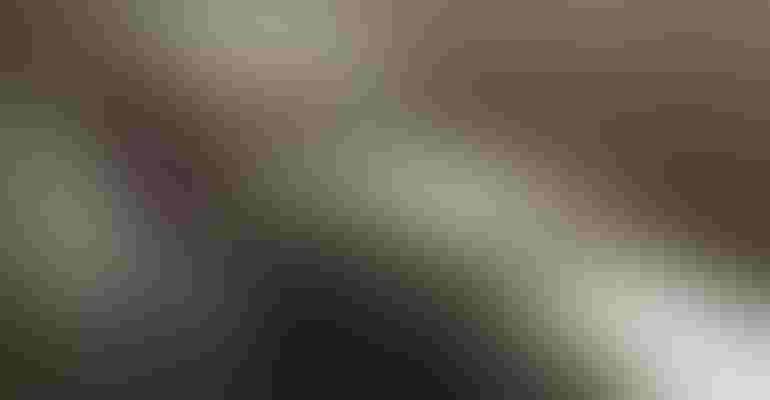 Jerome Mack, Swine Robotics president, says his company had developed a remote-controlled trailer washer that would wash inside livestock trailers, but "the issue a lot of the truck washes that we spoke with had was with washing the plastic filler panels that most modern livestock trailers have. They just couldn't figure out a good way to handle them. You lay them on the floor and chase them around, or hang them on the wall and they bounce around. Whatever they were doing wasn't working very well."
After going back to the drawing board, Mack and the team at Swine Robotics developed the Panel Washer, a commercial machine designed to specifically wash the panel inserts. The Panel Washer is powered by two 12-volt batteries and the machine connects to a high-pressure washer with a five-stage cleaning and disinfecting system. Power wheels pull the dirty panel in, and a pair of high-pressure nozzles do an initial wash of both top and bottom of the panel. Then, powerful brushes rotate against both sides of the panel, removing stubborn material. A second set of high-pressure nozzles do a final wash and rinse. Next, the panel is run through a pair of squeegees to remove excess water. The panel exits past a pair of separate optional disinfecting nozzles.
The Panel Washer weighs 300 pounds but is on wheels, so the user can easily wheel the unit around. In addition, there are also two four-wheel carts: one that users can load with the panels to be cleaned to feed into the Panel Washer, and another to receive the clean panels as they exit the Panel Washer.
"This seems like a unique concept that does what it's supposed to do," judge Brad Leuwerke says. "It's an interesting idea and it will just be interesting to see if it gets accepted and taken into truck washes and actually used over what's currently used in truck washes to wash filler panels."
"Seems like it will help save somebody some time," judge Brett Ramirez says, "and gets at least the big organic material off, and should make the disinfection process a little bit easier."
Editor's note: Jerome Mack of Swine Robotics is a client of the Swine Vet Center, which employs judge Brad Leuwerke.
Subscribe to Our Newsletters
National Hog Farmer is the source for hog production, management and market news
You May Also Like
---