Never quit learning
Never quit learning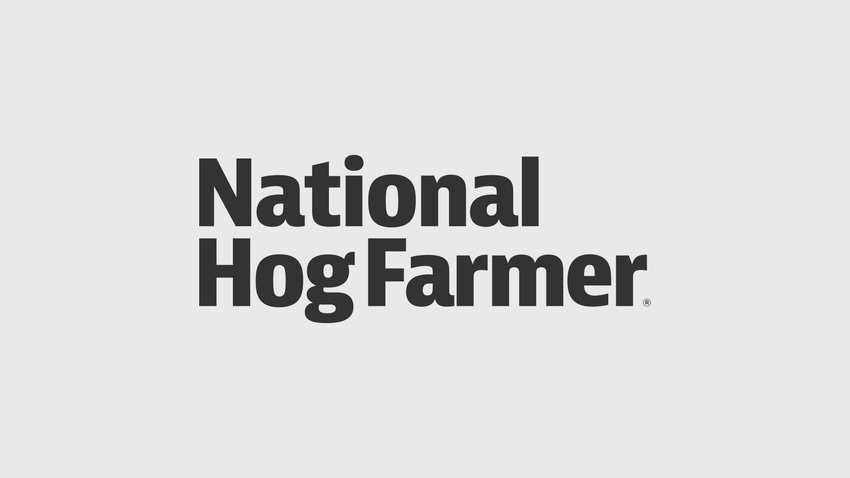 They say that "ignorance is bliss."
That may hold true if you wish to maintain your sanity by avoiding watching the evening news with all of the world's happenings.
If you wish to stay where you are in your career, meaning not furthering it by continuing to learn all that you can, that ignorance will cause you to fall behind your competitors, regardless what you do to make a living.
Those involved in the swine industry need to stay on the top of their game. This holds true for producers, processors, veterinarians, and anyone involved in an occupation that supports the industry as a whole.
This is the most wonderful time of the year, both for Christmas right around the corner, but also for a plethora of further educational opportunities. You have to be trying pretty hard not to find a meeting, conference or course that will provide you with information that will improve yourself, your employees and your operation.
The Midwest Pork Conference was this past week in Danville, Ind., but there is a lot of winter meeting season left. This weekend in Chicago, the North American PRRS Symposium will take place, and contrary to the conference title, so much more than porcine reproductive and respiratory syndrome virus will be discussed. The scope of the gathering for veterinarians, researchers and swine professionals will also encompass emerging and foreign animal diseases, such as porcine epidemic diarrhea virus, porcine circovirus associated disease, African swine fever and classical swine fever.
Staying ahead of the disease curve is important for producers and the professionals they align themselves with, and swine veterinarians are gearing up for the annual meeting of the American Association of Swine Veterinarians that moves to New Orleans for Feb. 27-March 1. This conference is jam-packed with great information for veterinarians, and a great place for a journalist in the hog media to be a sponge for all things swine-health related.
A few days later, the Pork Industry Forum, the combined annual gathering for the National Pork Board and the National Pork Producers Council, will land in Indianapolis, Ind., (March 3-5) to set the course of both organizations for the next year and beyond.
If you want to stay a little closer to home, each state's pork producer organization has a fall or winter meeting of some sort. These usually are great opportunities to learn about your fellow pork producers and the state of the industry within your state and the country. Check with the pork producers' organization in your state to see when their particular expo or congress (as some states call their gathering) takes place. Most of these gatherings have trade shows and educational sessions in addition to the business meeting of the organizations.
Though I won't discredit any of the workshops or educational sessions for their value, but a lot times the best information and knowledge is exchanged when the attendees aren't confined to a chair in a banquet hall listening to a speaker at a podium. The free exchange of ideas between producers, veterinarians and allied industry experts often occurs in the hallways or on the trade show floor, over a cup of coffee, or something stronger.
Don't be afraid to get out of your element to take in one of the many opportunities available to you this fall and winter. Your sanity may depend on it, but so does the success of your operation.
Subscribe to Our Newsletters
National Hog Farmer is the source for hog production, management and market news
You May Also Like
---