Navigating blindfolded through market knowns and unknowns
Navigating blindfolded through market knowns and unknowns
In times like these, I think it is important to sort data into buckets of "known" versus "unknown" to aid in establishing equilibrium.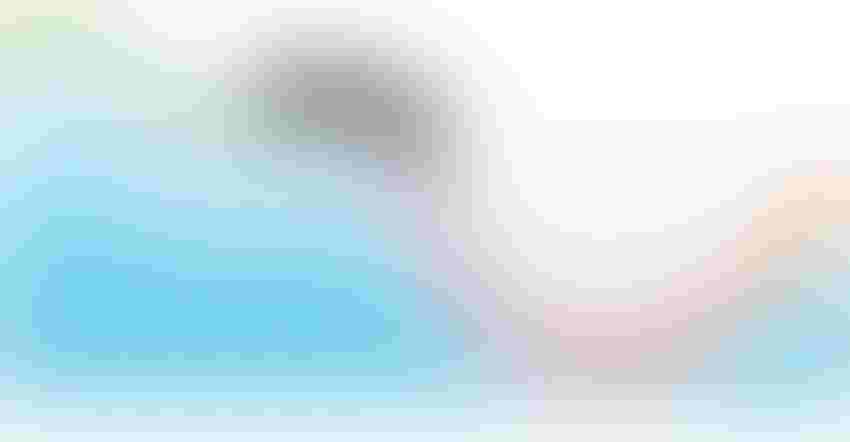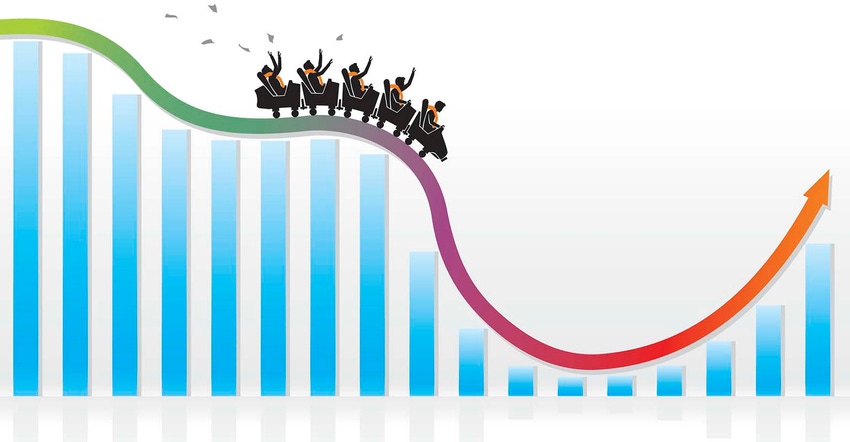 draco77/iStock/GettyImages
If you feel you have been riding a roller coaster blindfolded for the past several months, you are not alone. This market has offered enough pitch changes and loops to keep a ballerina off balance. Considering the impact of tariffs on our No. 1 pork customer, the trade dispute with the world's most populous country and one of the largest importer of agricultural goods, the unprecedented late planting of corn and soybeans in the United States, the impact of African swine fever — both real and potential — to pork prices, the confusion regarding planted acres and subsequent yield potential, and the unprecedented increase in hog marketings in a year-over-year comparison (June), it's no wonder that your stomach is unsettled.
In times like these, I think it is important to sort data into buckets of "known" versus "unknown" to aid in establishing equilibrium. Let's start with the unknown since it is normally the cause of the most consternation.
We do not know the ultimate impact of ASF on the market. A few months ago, I boldly proclaimed that there was no way summer hogs would trade at $80. I postulated that we would either be at $30 if we were befallen by ASF in the United States or $130 if we were clean and the world demand came crashing on our shores. Oops. The wild swing one way or the other never materialized. Perhaps we have learned (humbled?) to be more respectful to the market and never predict price and time together. Everything we read and learn still point to a major shortage of pork around the globe and a potential bounty for exporters that remain disease-free, it is just taking longer to appear than many thought, this author included.

We do not know what final corn production will be. We never "know" at this time of year, but we generally have a clue. The USDA threw us a major curveball in the June planting report by indicating substantially more planted acres than was expected. This was met with utterances of, "No way!" by the trade, only to be followed an hour after the report was released with a coy memo from the USDA indicating a resurvey was to be taken. The initial release of the data likely did a huge disservice to the users of the data, but let's cut them some slack for a moment. By law, they had to release the survey as generated by the information, it literally would have taken a congressional act to usurp the publication of the data. They will stand by the accuracy of the statistics as collected, they just know it was not accurate in reality — hence, the resurvey. This, essentially, renders the July World Agricultural Supply and Demand Estimates report meaningless and puts significantly more importance on the August data when the acres and objective yield information will both hit on one report.

Even without a formal trade agreement, it appears that we are playing nicer with our trading partners. Just as I cautioned that it has been dangerous to predict the hog market value in time and price, estimating a timeline for the completion of trade agreements and their subsequent impact is equally difficult. We simply do not know when potentially beneficial trade pacts will be reached.
Now let's shift to what we know or at least think we know.
The massive hog marketings in June (8%-plus more than 2018) are in the rear-view mirror and the next categories of hogs in inventory are much less disruptive. This should allow a little more confidence that we will not be overrun with production numbers for the balance of July and into August. To be sure, we are not going to run out of animals. Production has been exceptional, as noted by Steve Meyer in his column last week. The onset of warm weather should aid in slowing down weight gain after an incredibly mild start to the summer.

While the growing crop is more of an unknown than anytime I can remember, you do know what your individual corn ownership position looks like and you likely know what your purchase opportunities look like going forward, both as it relates to the crop in the bin and new crop basis offerings. This is important. I do not have room in this column to explain the complex intricacies of our current CME price model, but suffice it to say that it is an export derived value and the world is not running out of corn. Hence, it is more of a U.S.-centered issue and the role of basis and spreads will be called upon to regulate the movement of grain across time and space. The basis aberrations are more likely east of the Mississippi River as this is the area that is most negatively impacted by the wet start to the growing season and the opportunity to import corn from South America into the Wilmington, S.C., port to service a portion of the southeastern feed demand. What does this mean to a hog guy in the Midwest? I think it begs you to keep your bins full and extend old crop coverage to bleed into new crop. I will be expounding more on this concept when I speak at the National Pork Industry Conference meeting in Wisconsin this week. (Author's note: this is my favorite pig meeting of the year. If you have attended in the past, you are well aware of the quality of the program and format. For those of you who have not, consider attendance in the future. This is a professionally run meeting that is well-organized, well-attended and a lot of fun)

My final known are the profits offered by the forward curve. Never before have we had the opportunity 18 months in the future to protect profits to this degree. You have a pretty good idea of what your production will be given your historical records. Remember, you enter the risk profile once you have made a decision to breed an animal, not when the offspring hits market weight. Producers may feel that they had the rug pulled out from underneath of them when the March rally in hogs fizzled into more mundane values. While I still have hope of better markets, I also realize the prudence of locking-in substantial profits when availed. Don't let paralysis set in because of the "missed" opportunity.
Comments in this column are market commentary and are not to be construed as market advice. Trading is risky and not suitable for all individuals
.
Joseph Kerns
Source: Joseph Kerns, who is solely responsible for the information provided, and wholly owns the information. Informa Business Media and all its subsidiaries are not responsible for any of the content contained in this information asset.
Subscribe to Our Newsletters
National Hog Farmer is the source for hog production, management and market news
You May Also Like
---