NAMI responds to The New York Times' 'End of Meat' op-ed
NAMI responds to The New York Times' 'End of Meat' op-ed
Americans may be questioning what the future holds for our way of life, but they aren't questioning what food is essential.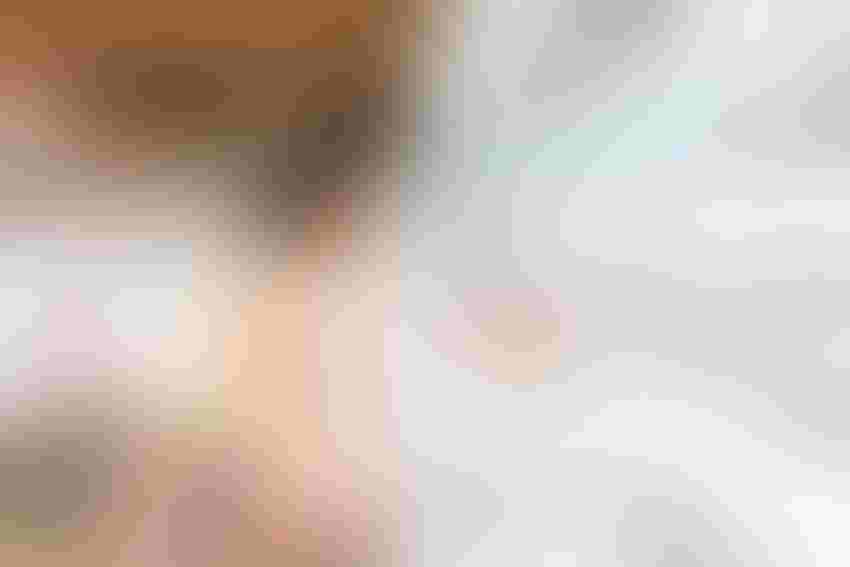 Like many sectors of the economy, meat and poultry production has been challenged during the COVID crisis. This leads to the popular pundit sport of writing the industry's eulogy. The most recent comes from vegetarian and author Jonathan Safran Foer in The New York Times. Safran Foer says COVID-19 has shown that for Americans, the end of meat is here.
From the start of the pandemic, it was clear meat is essential to Americans. Consumers were flooding grocery stores and buying necessities. Meat was among the few key items, like toilet paper and hand sanitizer, which they bought immediately and in historically high quantities. Meat continues to experience record demand. This brought all of us in the food supply chain, from farmers to retailers, great pride that our products are a source of comfort for Americans; comfort in their safety, nutrition and value for families in time of need.
Safron Foer says if you care about the working poor, you will not eat meat. Meat packers and processors employ over 500,000 people. These men and women work hard, earn a good wage and are an essential part of rural communities thanks to the meat they produce.
And there is nothing wrong with that.
Safran Foer says Americans have always known meat was bad for the planet and bad for our health. He says the COVID-19 has, "kicked open the door" to this knowledge.
Actually, the pandemic has shown us the opposite. One of the most significant impacts of the pandemic on our world is on the environment. Research published in the Journal Nature, suggests that global greenhouse gas emissions have dropped 17% over the past two months. Our air is the cleanest it has been in decades and the reasons are clear: fewer cars on the road, planes in the air, ships at sea. And yet there is the same number of livestock in the countryside. Research into how animal agriculture cannot only reduce its carbon footprint but leave it completely neutral is ongoing and promising.
In fact, according to the CLEAR Center at U.C. Davis, U.S. farmers and ranchers are the most advanced in the world. Efficiencies have led to a significantly lower carbon footprint per animal over the past 70 years. According to the United Nations Food and Agriculture's statistical database, total direct greenhouse gas emissions from U.S. livestock have declined 11.3% since 1961, while livestock production has more than doubled.
Meanwhile, meat's nutrition sustains us. While vegetarian and vegan diets can be a choice for some people, they are not necessarily affordable or easy. To get the same level of protein, iron, vitamin B12, zinc, niacin and other nutrients as a single serving of meat, people need to eat multiple replacements with a calorie cost that adds up fast. Protein from meat also helps satiate us to reduce total calories we consume in a day.
Meat also sustains Americans and the communities in which they live. Meat is affordable; Americans spend just 9.7% of their disposable income on food, less than most other nations. Perhaps Safran Foer should ask the hundreds of thousands of farmers and ranchers in our great country about the value and role meat has in their lives. He could turn to the millions of restauranteurs who are struggling right now but recognize the importance of meat on their menus to the success of their businesses. And finally, he could speak to the retailers who have experienced firsthand the value of meat for their stores and their customers.
Remarkably, Safron Foer goes on to assert that animal agriculture causes pandemics. Although the precise origin of COVID-19 is still being determined, ongoing research continues to confirm that domestic livestock production is safe and has not played a role in the spread of COVID-19. Current evidence points to a journey from wild animals to humans, which aligns with the prevailing scientific evidence that 72% of zoonotic diseases originate in wildlife.
As meat packers and processors work to protect their employees and keep the food supply chain moving, one thing is very clear to all in this pandemic: Americans may be questioning what the future holds for our way of life, but contrary to Safran Foer's assertions, they aren't questioning what food is essential. They know. Meat deserves its place at the center of the plate nourishing our families in this pandemic and into the future.
Source: North American Meat Institute, which is solely responsible for the information provided, and wholly owns the information. Informa Business Media and all its subsidiaries are not responsible for any of the content contained in this information asset.
Subscribe to Our Newsletters
National Hog Farmer is the source for hog production, management and market news
You May Also Like
---