Mexico, U.S. continue to meet while proposed tariff opposition grows
Mexico, U.S. continue to meet while proposed tariff opposition grows
Update: President Donald Trump announced Friday evening that Mexico and the United States have reached an agreement to avoid the threatened 5% tariff implementation.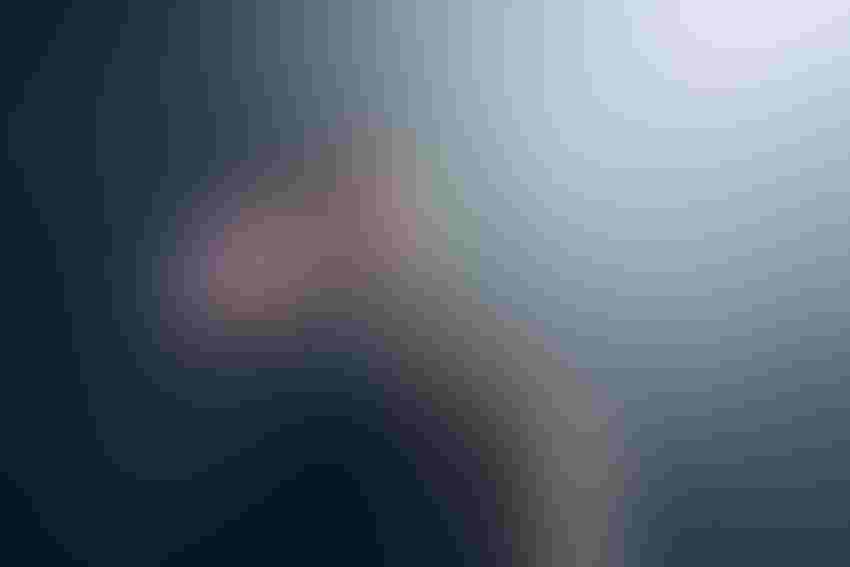 Legislative Watch: Tariffs will threaten USMCA; moratorium on ag mergers; Trump signs disaster bill; USDA lowers FY '19 agriculture exports.
President Donald Trump announced Friday evening that Mexico and the United States have reached an agreement to avoid the threatened 5% tariff implementation.
U.S. and Mexican government officials met several times during June 4-6 to discuss and possibly head off looming tariffs on Mexico imports that were threatened to go into effect June 10. President Trump announced plans May 30 to impose 5% tariffs on all Mexican imports as of June 10, with tariffs ratcheting up to 25% each month if Mexico did not stop the flow of Central Americans into the U.S.
There was growing opposition to the proposed tariff especially among Republican Senators. They were looking at possible legislation to nullify the tariffs if they are imposed. Congressman Richard Neal (D-MA), chairman of the House Ways and Means Committee, planned to introduce a resolution of disapproval to stop the tariffs if Trump follows-through on his threat.  
The tariffs would have had a serious impact on U.S. agriculture if Mexico retaliates. The United States exported $19 billion in agricultural exports last year to Mexico making it the second-largest market according to USDA. Mexico is a major market for U.S. beef, pork, corn, soybeans, wheat, rice, dairy products, poultry, eggs and pecans.
If the tariffs had gone into effect, it would have seriously impeded the passage of the U.S.-Mexico-Canada Agreement. 
Moratorium on agribusiness mergers
Sens. Cory Booker (D-NJ) and Jon Tester (D-MT) have introduced legislation, the "Food and Agribusiness Merger Moratorium and Antitrust Review Act," that immediately places a moratorium on acquisitions and mergers in the food and agricultural sectors. The moratorium would remain in place until Congress passes legislation that addresses market consolidation issues. 
Booker says, "Our agriculture and food sectors have reached alarming levels of corporate concentration — today a small number of giant companies control every link of our food chain. For instance, four companies control as much as 90% of the global grain market, and the top four beef packers in the United States now control 85% of the beef market."
The legislation would not allow a merger or acquisition of over $160 million in sales or assets. A commission would be established to study the impacts consolidation in the food and agricultural sectors have on farmers, rural communities, consumers and workers. The commission would be charged to make recommendations on changes to federal antitrust statutes. 
The bill is supported by over 200 national and local agricultural, consumer, environmental and faith organizations. They include the Consumer Federation of America, Farm Aid, Food & Water Watch, GMO Free USA, Greenpeace USA, National Farmers Organization, National Farmers Union, Organization of Competitive Markets, R-CALF USA and the Union of Concerned Scientists. 
Congressman Mark Pocan (D-WI) introduced the bill in the House of Representatives. 
Trump signs disaster bill
President Trump signed the $19.1 billion disaster aid that the Congress has been considering for weeks. The House of Representatives overwhelmingly passed the $19.1 billion disaster aid bill this week after overcoming objections by conservative Republican members the previous week.    
The bill provides over $5 billion to USDA. This will include $3.005 billion for farmers affected by last year's hurricanes and wildfires, stored crops that were lost this year from the severe flooding and for producers who are not able to plant because of disasters. The bill also provides funds to help rural communities rebuild and prepare for future weather events.   
The legislation waives a payment restriction under USDA's trade relief program. Thus, producers earning more than $900,000 in adjusted gross income will be eligible for trade assistance payments if at least 75% of their income is from farming.
USDA lowers FY '19 agriculture exports
USDA is now estimating U.S. agricultural exports for fiscal year 2019 at $137 billion, a decrease of $4.5 billion from the previous forecast. The decline is due to reductions in grains, oilseeds and livestock products exports. 
Exports of livestock, poultry and dairy is estimated at approximately $30 billion. Soybean exports are estimated to drop to $17 billion, compared to $21.6 billion. Corn exports are estimated at $10.4 billion down from the previous estimate of $11 billion.
Agricultural imports are estimated to increase to $129 billion. The U.S. agriculture surplus is projected at $8 billion for FY '19 which would be the lowest surplus since 2006.
Source: P. Scott Shearer, who is solely responsible for the information provided, and wholly owns the information. Informa Business Media and all its subsidiaries are not responsible for any of the content contained in this information asset.
Subscribe to Our Newsletters
National Hog Farmer is the source for hog production, management and market news
You May Also Like
---