Members of Congress call for COOL to be added to USMCA
Members of Congress call for COOL to be added to USMCA
Legislative Watch: Add COOL to USMCA; GIPSA coming back; China trade war year old; 2020 Renewable Volume Obligation; FSA county committee elections.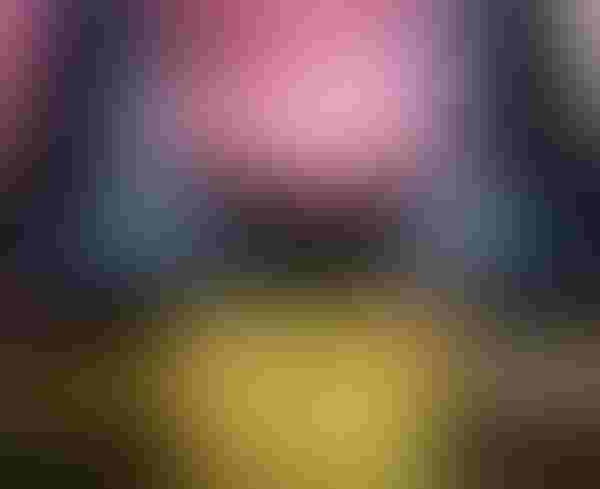 A group of freshmen Democratic Congressmen are calling on the administration to add Country of Origin Labeling to the United States-Mexico-Canada Agreement. 
In a letter to U.S. Trade Representative Robert Lighthizer, 27 freshmen Democrats say, "Mexico and Canada already have used trade rules to undermine the food labeling that America's farmers and ranchers support and the transparency that consumers demand. A final NAFTA package must restore the Country of Origin Labeling passed by Congress and affirmed by U.S. courts." 
COOL, which required labels on beef and pork products to indicate where an animal was born, raised and slaughtered, was repealed by Congress in 2015 after the World Trade Organization ruled in favor of Canada and Mexico and against the United States. The ruling would have allowed Canada and Mexico to impose $1.1 billion in retaliatory tariffs each year if the United States had not ended mandatory COOL. Canada and Mexico still retain the authority to impose tariffs if COOL is established in the future.
In addition, the members are calling for stricter enforcement of labor and environmental standards in the USMCA.
GIPSA rule coming back
USDA has submitted a proposed Grain, Inspection, Packers and Stockyards Act to the Office of Management and Budget for review. The proposed rule, "Undue and Unreasonable Preferences and Advantages Under the Packers and Stockyards Act" is expected to be published this fall for public comments. The issue is defining when a packer gives "undue preference" to a producer over another producer. 
The Obama administration proposed a rule in the final days of its administration which would have made it easier for a producer to sue a packer. The proposed rule was supported by the Organization for Competitive Markets, R-CALF, National Farmers Union and others.
The National Pork Producers Council, National Cattlemen's Beef Association, National Chicken Council and North American Meat Institute strongly opposed what Obama was proposing.  NPPC opposed the regulation saying it would restrict the ability of producers to sell hogs or limits a packer's ability to buy livestock. Packers opposed the proposal saying it would create frivolous law suits and restrict their ability to offer various types of contracts to producers. 
China trade war a year old
Last Saturday marked the one-year anniversary of the trade war between the United States and China. During this past year, U.S. agriculture has felt the brunt of the trade war with lost sales and lost market share. U.S. agricultural exports to China in 2017 were $24 billion. Exports dropped to $9.3 billion last year, the lowest since 2007. 
Soybeans have been hit the hardest. In 2017, the United States exported $21 billion in soybeans to China. Last year, soybean exports to China dropped 74% by volume with Brazil filling much of the market. 
Indications are this year the U.S. share of world soybean exports will drop to 31% with Brazil's share increasing to 52%. It takes years to regain markets and market share.
U.S. Trade Representative Robert Lighthizer and Treasury Secretary Steven Mnuchin talked by telephone with their Chinese counterparts this week. 
This trade war could continue for some time.
2020 Renewable Volume Obligation
The Environmental Protection Agency last Friday released its proposed Renewable Volume Obligation requirements under the Renewable Fuel Standard for 2020 with very little increase. The total renewable fuel volume is 20.04 billion gallons compared to 19.92 billion gallons this year with the increase going to cellulosic biofuel. 
For 2020, the requirement for conventional renewable fuels (corn ethanol) remains at 15 billion gallons. Advanced biofuel is 5.04 billion gallons, including 540 million gallons for cellulosic biofuel.
Corn producers and the ethanol industry are disappointed that the EPA did not prospectively reallocate small refinery exemptions.
The National Corn Growers Association says, "We are frustrated the EPA did not account for potential waived gallons going forward in the proposed rule. If the EPA continues to grant retroactive waivers, the RVO numbers are meaningless and the EPA is not following the law. Farmers are facing a very tough economic environment and the continued waiver abuse chips away at farmers' bottom line."
The National Biodiesel Board says, "The proposal sends a chilling signal to America's biodiesel and renewable diesel producers of EPA's intent to limit market growth for cleaner fuels. EPA appears to have simply repeated the previous biomass-based diesel volume of 2.43 billion gallons for 2021 without analyzing our industry's ability to achieve higher volumes.  

"Worse, EPA refuses to reconcile its RFS rules with its small refinery exemption handout spree. EPA Administrator Andrew Wheeler asserts that by law he must grant RFS hardship exemptions to every refiner that asks. Yet in the proposed rule, EPA claims it can't possibly predict whether oil refineries will once again take advantage of EPA's open spigot on these handouts. We know that Administrator Wheeler's public statements and EPA's calculation of small refinery exemptions in the annual volumes can't both be true."
The Renewable Fuels Association says, "the proposal completely betrays President Trump's commitment to uphold the integrity of the RFS by neglecting to prospectively reallocate small refinery exemptions and blatantly ignoring a court order to restore improperly waived gallons."
According to the NCGA, the EPA has granted 53 RFS exemptions totaling 2.61 billion ethanol-equivalent gallons of renewable fuel since early 2018. There are currently 38 pending petitions for 2018.
FSA county committee elections
The period for nominating farmers and ranchers for Farm Service Agency county committees ends on Aug. 1. Nomination forms can be obtained at your local FSA office or online. 
Source: P. Scott Shearer, who is solely responsible for the information provided, and wholly owns the information. Informa Business Media and all its subsidiaries are not responsible for any of the content contained in this information asset.
Subscribe to Our Newsletters
National Hog Farmer is the source for hog production, management and market news
You May Also Like
---