Market may not appear to be going well, but we've been here before
Market may not appear to be going well, but we've been here before
The impact of COVID-19 in pork packing plants depends on the number of plants that must be shut down at any one time and whether there are other plants to which those hogs can economically flow.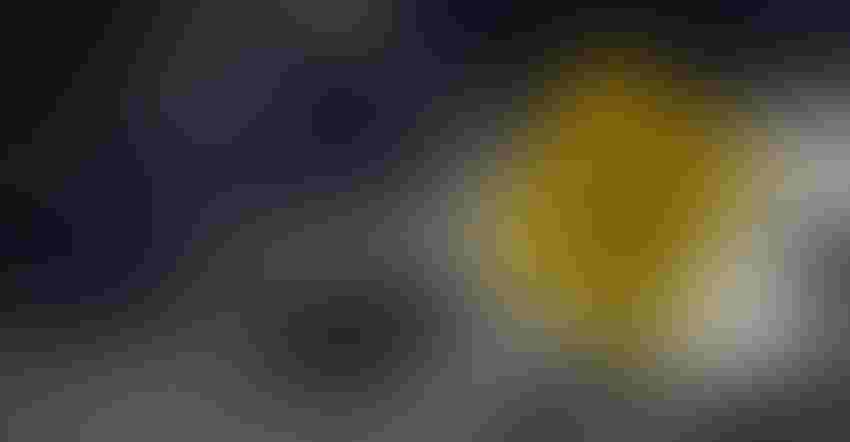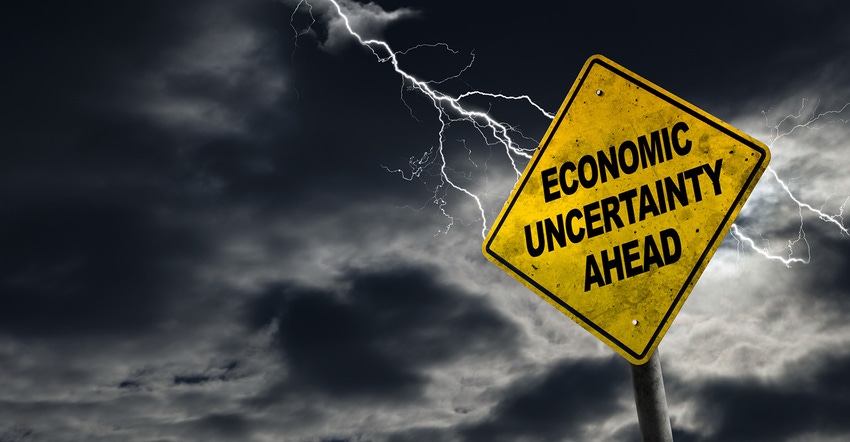 Ryan Hoyt, one of my bright young colleagues at Kerns and Associates, shared Rudyard Kipling's classic "If" with us last week. The first stanza and last couplets of the poem, published in 1910, are:
If you can keep your head when all about you
              Are losing theirs and blaming it on you,
If you can trust yourself when all men doubt you,
              But make allowance for their doubting, too;
If you can wait and not be tired by waiting,
              Or being lied about, don't deal in lies,
Or being hated, don't give way to hating,
              And yet don't look too good, nor talk too wise;
...
If you can fill the unforgiving minute
              With sixty seconds' worth of distance run,
Yours is the Earth and everything that's in it,
              And — which is more — you'll be a Man, my Son!
It is classic piece of literature with a timeless message about perseverance and humility and integrity when things aren't going well. We've all been there before and here we are again. Paul did not write to the Christians in Rome that everything would be good. He wrote that God would use all things for good for those called to His purpose. And we see today that everything is certainly not good, and it is difficult to see how they will work for good. "If you can keep your head ..."
Let us once again take stock of where we are.
China's pork supply is still an estimated 17 million metric tons smaller than it was in 2017 before African swine fever decimated its swine herd. There is little doubt now that China was less than honest (now there's a surprise, right?) about the impact of novel coronavirus but Chinese citizens were allowed to leave Wuhan last week. China's economy is still slowed by coronavirus-related limitations and closures but there is a huge need for dietary protein.

U.S. production costs are still low and very likely to go lower. Corn usage for ethanol has plummeted pushing projected year-end stocks higher. Weather conditions look favorable for planting corn and farmers have demonstrated time and again that they will plant corn if at all possible. The 2020-21 crop year carryout could easily exceed 3 billion bushels and may reach 4 billion if growing conditions are good.

The headlines this weekend are about packing plant closures mixed with some alleged deal making and breaking between businesses and government. I don't care who is to blame for what is happening in South Dakota. I just know that, for the foreseeable future, Smithfield's plant in Sioux Falls will not operate. That's 19,500 head per day of capacity shuttered. They had not been operating at the full rate but were, I think, between 17,000 and 18,000 per day or 85,000 to 90,000 per week.

The question now is "How many of those pigs can Smithfield's other midwestern plants take?" My capacity data indicate that about 40,000 of those hogs could go through the company's facilities in Crete, Neb., Denison, Iowa, Milan, Mo., and Monmouth, Ill., if those plants can operate on Saturday. There has been, as of mid-day Monday, no announcements of whether that happens or how many hogs will be involved.

Will getting the hogs harvested at other Smithfield plants matter much given the amount of processing that is done in Sioux Falls? That plant processes more fresh pork that is produced from its own kill-cut operations so the effective bottleneck may not be slaughter capacity at all.

Tyson Columbus Junction will not operate until Wednesday at the earliest as we have heard nothing of them scheduling hogs for delivery. We believe Tyson put 30,000 of the Columbus Junction plant's normal 50,000 per week through its other Midwestern plants last week.

Should the two remain closed all of this week, at least 65,000 to 70,000 head would be left on farms that "should" have moved to plants, depending on how many Smithfield's other plants pick up. Let's remember that the weeks ending March 20 and 27 saw about 400,000 more hogs than "should" have moved to plants. About 130,000 of that "gain" was given up with last week's 2.407 million head run. Prospects for this week put slaughter at somewhere below 2.4 million head, perhaps as low as 2.35 million. That level would take up another 200,000 head or so of our "currentness" leaving very little for future weeks.

The situation remains: The impact of coronavirus in pork packing plants depends on the number of plants that must be shut down at any one time and whether the owner of the idled plants has other plants to which those hogs can economically flow. The worst-case scenario for the industry in my opinion would be a shutdown at a large, geographically isolated plant. The worst-case scenario for a good number of individual producers is happening now in that they can't move hogs to their normal packer.

We aren't out of the woods yet. The University of Washington's COVID-19 modelling project says that the peaks for coronavirus infections, deaths, etc., will not be until early May for Iowa, Minnesota, South Dakota, Nebraska and Missouri. We need to pay attention to any developing problems near other packing plants.

General news outlets have been calling with questions about food shortages and pork shortages amid the shutdowns. It's a great scare tactic but, at least at this point, has no basis in fact. There will be less wholesale pork available this week and, most likely, next and the cutout value is up $4.79 this morning. But we had 661 million pounds of pork in cold storage at the end of February. That's more than a week of production. In addition, the hogs that should have gone or go through these plants are still out there and will eventually be processed. It is likely that prices will come back down when that product becomes available. And let's not forget that much of the product that has normally moved through restaurants and other foodservice outlets is still available to the retail sector. Shortages only develop when prices aren't allowed to work.
I tried to explain to people in my church home group last night what is happening with dumped milk and processing problems for cattle, pigs and chickens. It is hard to make them understand how complex and beautifully efficient our food system is and how harming any small part causes it to not work well at all.
A lesson from Professor Glenn Grimes: "The only way to get through big hog numbers is to get through them." We're living that again even when we didn't think the hog numbers wouldn't be that burdensome. My corollary: The only way to get through problems with a human virus is to get through them. Let's hope we do that quickly — for ourselves and, more importantly, for all those who are sick or have lost love ones.
Source: Steve Meyer, who is solely responsible for the information provided, and wholly owns the information. Informa Business Media and all its subsidiaries are not responsible for any of the content contained in this information asset. The opinions of this writer are not necessarily those of Farm Progress/Informa.
Subscribe to Our Newsletters
National Hog Farmer is the source for hog production, management and market news
You May Also Like
---