Market Facilitation Program deadline extended
Market Facilitation Program deadline extended
Legislative Watch: MFP deadline extended to May 17; Chapter 12 legislation to help farmers; haulers may get relief from hours-of-service rules; Lugar passes away.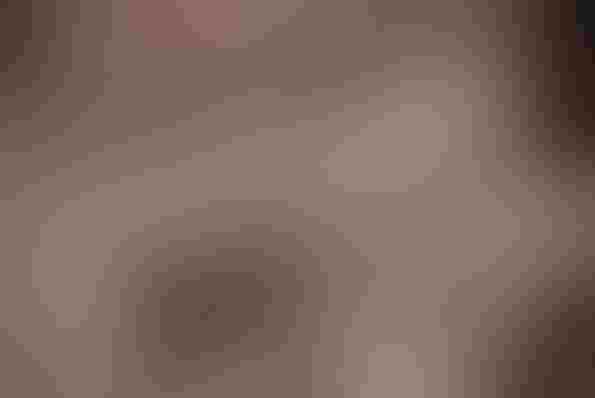 National Hog Farmer/Kevin Schulz
USDA has extended the deadline until May 17 for producers to certify their 2018 production for the Market Facilitation Program. This payment program is for commodities effected by retaliatory tariffs.
Farm Service Agency Administrator Richard Fordyce says, "The MFP payments provide short-term relief from retaliatory tariffs to supplement the traditional farm safety net, helping agricultural producers through these difficult times. Weather conditions this fall, winter and early spring have blocked many producers from completing harvest of their crops, and we want to make sure producers who want to finalize their MFP application have an opportunity."
White House Economic Adviser Larry Kudlow told reporters this week, "We have allocated $12 billion, some such, to farm assistance. And we stand ready to do more if necessary." However, Secretary of Agriculture Sonny Perdue said on Tuesday that at this time the USDA had no plans for additional MFP payments.
According to the USDA, more than $8.3 billion MFP payments have been made to 600,000 producers.
Chapter 12 legislation to help farmers
With the downturn in the farm economy, bipartisan legislation, the "Family Farmer relief Act of 2019," has been introduced that would raise the amount of farm debt covered under Chapter 12 bankruptcy to $10 million. Currently, producers must have less than $4.15 million in debt to qualify for Chapter 12.
The bill was introduced in the House of Representatives by Congressmen Antonio Delgado (D-NY), Jim Sensenbrenner (R-WI), Collin Peterson (D-MN), TJ Cox (D-CA), Kelly Armstrong (R-ND), and Dusty Johnson (R-SD). A companion bill was introduced in the Senate by Sens. Chuck Grassley (R-IA) and Amy Klobuchar (D-MN).
The current debt threshold was established in the 1980s which does not take into account the increase in the average farm size or the increase in farmland values.
Hauler's relief from hours-of-service
A bipartisan bill was introduced in the Senate by Sen. Ben Sasse (R-NE) that would provide a permanent relief from the Hours-of-Service rules.
The "Transporting Livestock Across American Safety Act":
Provides that HOS and electronic logging device requirements are inapplicable until after a driver travels more than 300 air miles from their source. Drive time for HOS purposes does not start until after 300-air-mile threshold.

Exempts loading and unloading times from the HOS calculation of driving time.

Extends the HOS on-duty time maximum hour requirement from 11 hours to a minimum of 15 hours and a maximum of 18 hours of on-duty time.

Grants flexibility for drivers to rest at any point during their trip without counting against HOS time.

Allows drivers to complete their trip — regardless of HOS requirements — if they come within 150 air miles of their delivery point.

Ensures that, after the driver completes their delivery and the truck is unloaded, the driver will take a break for a period that is five hours less than the maximum on-duty time (10 hours if a 15-hour drive time).
Former Sen. Richard Lugar passes away
This week former Sen. Richard Lugar, Indiana's longest serving Senator, died. Lugar, during his tenure in the Senate, served both as chairman of the Senate Agriculture Committee and the Senate Foreign Relations Committee.
Lugar is known for his leadership in foreign relations, especially nuclear disarmament. However, he was very active in agriculture issues including trade, hunger and renewable fuels. He, along with Sen. Patrick Leahy (D-VT), led the effort to pass legislation that would reorganize the USDA. It was the biggest structural change in USDA since the 1930s. Lugar led the effort on trade sanctions reform. He realized the United States was placing trade sanctions on countries without determining the effects on the U.S. economy and trade, especially agriculture.
Those of us who had the chance to work with him will remember him as fair, sincere and very intelligent.
Source: P. Scott Shearer, who is solely responsible for the information provided, and wholly owns the information. Informa Business Media and all its subsidiaries are not responsible for any of the content contained in this information asset.
Subscribe to Our Newsletters
National Hog Farmer is the source for hog production, management and market news
You May Also Like
---