Mace, Escobar introduce PIGS Act to ban gestation stalls nationwide
Mace, Escobar introduce PIGS Act to ban gestation stalls nationwide
NC State study found retrofitting existing barns would cost an average of $10 per pig, or $770 million for the industry's 77 million sows.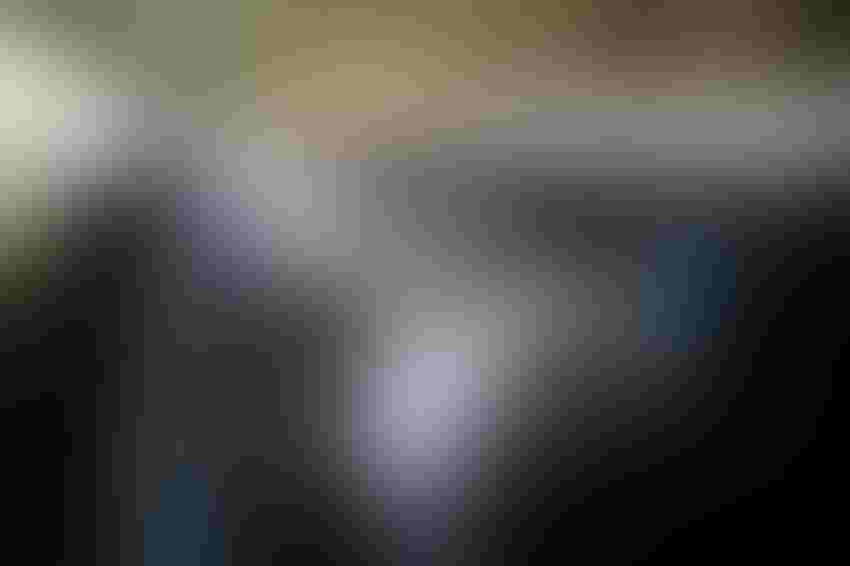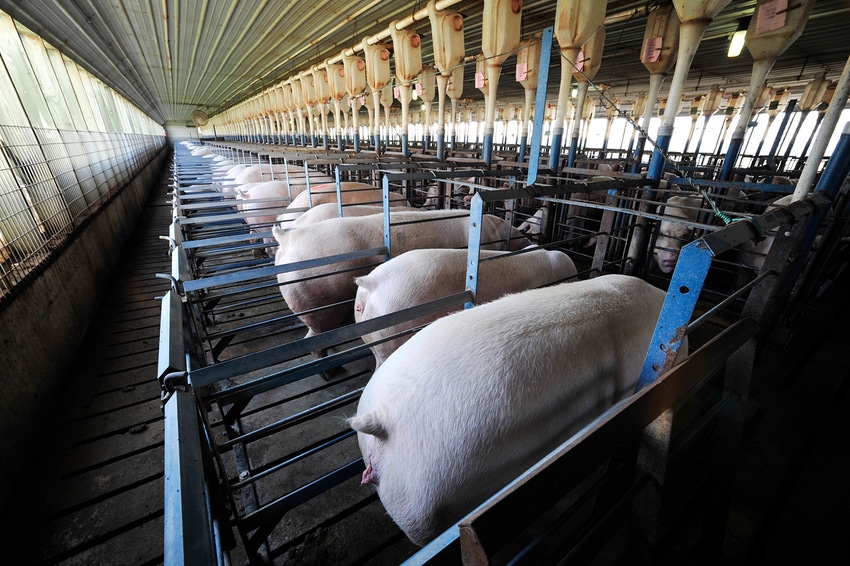 This week U.S. Reps. Veronica Escobar, D-Texas, and Nancy Mace, R-S.C., introduced bi-partisan legislation to ban gestation crates nationwide. H.R.7004, also referenced as the Pigs in Gestation Stalls (PIGS) Act of 2022, aims to "amend the Animal Welfare Act to prohibit the confinement of pregnant pigs, and for other purposes." The bill has now been referred to the House Committee on Agriculture.
"It's inhumane to force animals to live in such small spaces that they are unable to stand up or turn around. It is also dangerous," says Rep. Mace. "Extreme stress causes pregnant pigs to engage in self-mutilating behavior, making them more susceptible to diseases, such as zoonotic disease and swine flu, that can be passed on to humans. I support this bill because it will allow pregnant pigs the space to lie down, stand up and turn around freely, a freedom that every living creature deserves."
"We must hold our pig industry accountable by requiring them to follow adequate animal welfare conditions," says Rep. Escobar. "I am pleased to join with my colleague across the aisle to enhance the safety and wellbeing of pregnant pigs."
Animal welfare organizations applauded the announcement, saying, "The sow may weigh 400 pounds, and the two-foot by seven-foot crate immobilizes her, inhibiting her from even turning around or taking more than a half step. Pigs raised for meat are not kept in these needlessly restrictive crates, and neither should pregnant pigs."
"A national policy against gestation crates levels the playing field for all producers, retailers and consumers, providing certainty and consistency for all stakeholders," says Wayne Pacelle, president of Animal Wellness Action and the Center for a Humane Economy. "Keeping a sow in a two-foot-wide crate is akin to stuffing a large-bodied animal in a tiny little closet and never letting her out. All animals deserve humane treatment, including animals raised for food."  
Activists touted five ballot measures in four states as reasons for nationwide policy to ban the use of gestation crates: Arizona (2006), California (two separate ballot initiatives in 2008 and 2018), Florida (2002) and Massachusetts (2016), as well as efforts by Colorado, Michigan and Ohio to phase out gestation crates by law.
"It's not just California that has banned gestation crates," says Annie Harvilicz, D.V.M., president of the Animal Wellness Foundation.  "So have nine other states, the European Union and more than 60 of the biggest food retailers in the U.S. Trapping an animal in a cage isn't farming, it's cruelty."
The National Pork Producers Council and American Farm Bureau Federation have legally challenged California's Proposition 12, which bans the sale of pork from hogs born to sows raised anywhere in housing that does not meet California's arbitrary standards. The case has been on the U.S. Supreme Court's weekly conference agenda for the justices to consider since the beginning of the year. Although Prop. 12 took effect Jan. 1, a California Superior Court recently delayed its effective date until 180 days after final implementing regulations are issued. The California Department of Food and Agriculture is now writing those rules.
Since California has very little hog production within its borders, NPPC and AFBF point out the burden of Proposition 12's compliance will be imposed almost entirely on out-of-state producers. According to a recent Rabobank analysis, less than 4% of current pork production can comply with the law.
A study of the Prop 12 initiative's impact conducted by North Carolina State University agricultural economist Barry Goodwin found construction costs alone for building a new 5,200-sow operation would be $15.6 million; retrofitting existing barns would cost an average of $10 per pig, or $770 million for the industry's 77 million sows. There also would be compliance costs.
In a letter to U.S. Secretary of Agriculture Tom Vilsack last year, NPPC President Jen Sorenson said the "implementation of Proposition 12 will cause irreparable harm to U.S. hog farms and the entire pork supply chain. The unfortunate irony is that Proposition 12 does absolutely nothing to improve animal health or food safety, and it jeopardizes on farm worker well-being. Sow housing practices employed by the industry are based on pig behavior, supported by the American Veterinary Medical Association and designed to keep sows healthy and safe."
Regarding the current national legislation introduced, NPPC has not released an official statement at this time.
Subscribe to Our Newsletters
National Hog Farmer is the source for hog production, management and market news
You May Also Like
---