Lower dressed weights bring Q2 pork production down
Lower dressed weights bring Q2 pork production down
Uncertainty surrounds how much pork ready for Prop 12; exports look bright for 2023 and 2024.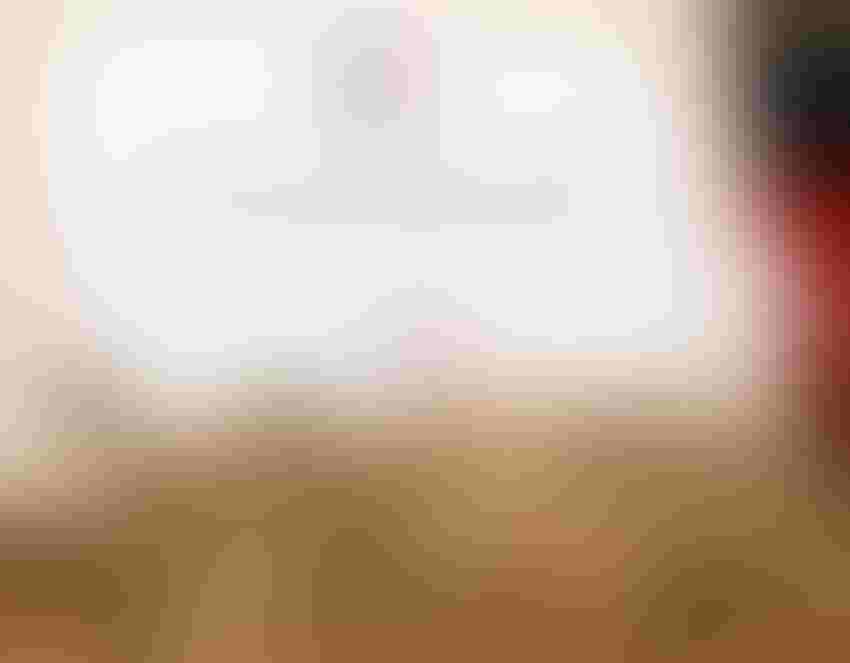 U.S. Meat Export Federation
U.S. pork production for Q2 2023 has been modified by 5 million pounds, down to 6.635 billion pounds. Federally inspected hog slaughter in May was estimated around 10.5 million head, 0.7% higher than the year prior, after accounting for the additional slaughter day this year. However, after the adjustment, FI pork production was calculated around 2.3 billion pounds, still slightly lower than 2022 production levels.
According to the USDA Economic Research Service's Livestock, Dairy, and Poultry Outlook for June 2023, the contributing variable for these figures was FI dressed weights, with May 2023 weights averaging about 215 pounds per head, down nearly 3 pounds from the year prior.  
"Producers likely sold hogs at lower weights in May due to lower returns from higher production costs and persistently larger-than-expected availability of slaughter-ready hogs that pressured hog prices," states USDA ERS Agricultural Economist Mildred Haley. "Prices in May for live equivalent 51-52% lean hogs averaged $55.35 per cwt, more than 25% below prices a year ago."
Second-quarter hog prices were raised $1 per hundredweight to $57 per cwt, nearly 25% below prices a year ago. Pork processors received $82.63 per cwt on average from wholesale buyers, almost 21% less than a year earlier.
"Disaggregating the May 2023 wholesale cutout into the primals that make up the cutout and comparing the primal values to those of May 2022 indicate that over half the loss in value in the May 2023 cutout was attributable to declines in the belly primal, which accounted for $12.24 per cwt of the $21.80 per cwt difference between the wholesale cutout in May this year and May 2022," Haley states.
Since the belly primal accounts for more than 16% of the pork carcass yield, when the value is consistently low, it then drags on the cutout's value, Haley notes.
"Not only have 2023 average belly prices lagged year-earlier average prices through week 23 of this year, but belly stocks are also unusually high compared with the recent past," Haley states. "Through week 23 of this year, 13–17-pound pork belly prices have averaged $104.32 per cwt, more than 50% below the same period last year when the price averaged $209 per cwt, and 44% below the 3-year average of 2019, 2021 and 2022, when the price averaged $186.80 per cwt."
A drop in restaurant demand for bacon is more than likely keeping belly prices low and stocks high.
"Cutting out bacon as a burger or chicken sandwich topping could be a way for restaurants to slow increases in product prices and to keep customer traffic flowing in an inflationary economy where price-conscious consumers' incomes—reduced by inflation—typically lag higher living costs," Haley notes.
Commercial pork production is expected to end the year at 27.376 billion pounds, about 1.4% higher from 2022. 2024 production is forecast to be about 27.350 billion pounds.
The implementation of Proposition 12 is also creating uncertainty for the U.S. pork sector. It is not clear how many U.S. sow operations currently comply with Prop 12; however the industry expects the current system will fall short of the pork necessary to supply Californians—at the volumes they are used to purchasing and at the prices they expect to pay.
"At this time, full costs of implementation—and how increased costs of compliance will be distributed between components of the pork supply chain and consumers (California residents and non-California residents), and how U.S. pork prices will respond to Proposition 12, are unclear," Haley notes.
U.S. pork exports have risen 300 million pounds to 6.8 billion pounds, which is more than 7% higher than shipments in 2022.
"While the foundation of exports in April were—as has become habitual—Western Hemisphere nations, most particularly Mexico, what is likely to drive U.S. exports for the balance of 2023 and into next year is the pullback of the European Union as a major competitive exporter of pork," Haley states.
Through March 2023, European pork exports were down almost 17%  from the same period a year ago. The reductions are mainly due to high production costs for feed and energy, exacerbated by Europe's proximity to Ukraine and the ongoing war there.
According to the ERS report, total exports for 2023 are expected to be 6.8 billion pounds, 7.3% higher than a year ago. Total exports for 2024 are forecast at 6.820 billion pounds.
Subscribe to Our Newsletters
National Hog Farmer is the source for hog production, management and market news
You May Also Like
---