Largest multilateral trade agreement goes into effect without U.S.
Largest multilateral trade agreement goes into effect without U.S.
Legislative Watch: RCEP begins; CPTPP membership; India allows U.S. pork; U.S. beef exports rise; 2021 record crops; SCOTUS says no to vaccine mandate, E-15.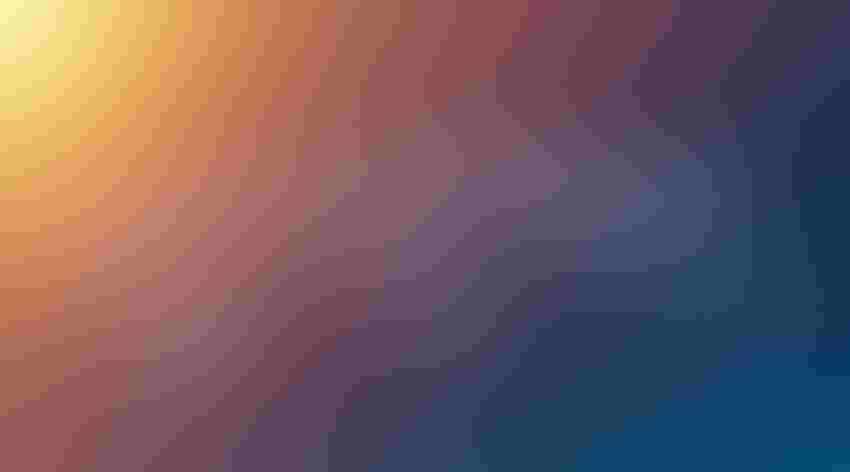 The largest multilateral global trade agreement, the Regional Comprehensive Economic Partnership, went into effect on Jan. 1. This is another trade agreement without the United States as a member.
The RCEP covers 30% of the world's population and approximately 30% of global GDP. The member countries of RCEP are Australia, Brunei, Cambodia, China, Indonesia, Japan, Laos, Malaysia, Myanmar, New Zealand, the Philippines, Republic of Korea, Singapore, Thailand and Vietnam.
Countries request CPTPP membership
More countries are requesting to become members of the Comprehensive and Progressive Agreement for Trans-Pacific Partnership (TPP-11). Equador is the latest to request membership. China filed an application for membership last year. Other countries that have indicated interest in joining include Bangladesh, Cambodia, Colombia, India, Indonesia, Laos, Philippines, South Korea, Taiwan and Thailand.
Current members of TPP-11 are Australia, Brunei, Canada, Chile, Japan, Malaysia, Mexico, New Zealand, Peru, Singapore and Vietnam.  It represents 13.4% of global GDP.
TPP-11 evolved after former President Donald Trump withdrew the United States from TPP.
India opens for U.S. pork
The government of India has agreed to allow the importation of U.S. pork and pork products. The announcement was made by U.S. Trade Representative Katherine Tai and Secretary of Agriculture Tom Vilsack. 
Tai said in a press release, "India's agreement to allow U.S. pork imports for the first time is great news for U.S. producers and for Indian consumers." Vilsack said, "This new opportunity marks the culmination of nearly two decades of work to gain market access for U.S. pork to India – and it signals positive movement in U.S.-India trade relations.  We will continue working with the Indian government to ensure that the U.S. pork industry can begin shipping its high-quality products to consumers as soon as possible."
This announcement follows the successful revitalization of the U.S.-India Trade Policy Forum held in New Delhi in November 2021 in which the United States and China agreed to finalize a mutually agreed export certificate to allow for the importation of U.S. pork products. Also, the agreement included trade in various agricultural products including U.S. cherries, alfalfa and distiller dried grains and Indian mangoes, grapes, shrimp and water buffalo meat.
In 2020, the United States was the world's third-largest pork producer and second-largest exporter, with global sales of pork and pork products valued at $7.7 billion. In fiscal year 2021, the United States exported more than $1.6 billion of agricultural products to India.
Jen Sorenson, president of the National Pork Producers Council, said in a press release, "After decades of work, a market that had been closed to U.S. pork is being opened. We look forward to the new access, which will allow us to provide affordable, wholesome and nutritious U.S. pork products to consumers in India."
U.S. Meat Export Federation President and CEO Dan Halstrom said in a statement, "This breakthrough comes after lengthy negotiations, and we thank both agencies for their steadfast work on this issue. While the volumes of imported pork currently entering India are quite small, USMEF sees long-term potential in the retail, processing and foodservice sectors, as well as emerging opportunities in e-commerce."
Good year for U.S. beef exports
The latest analysis by the USMEF finds that U.S. beef exports are on pace for setting records for 2021. From January through November, the U.S. exported 1.32 million tons of beef (16% over 2020) worth $9.59 billion, and increase of 39% over the same period in 2020. This represents an increase in value of approximately 40% compared to the same time frame in 2020. Major importing countries are Japan, South Korea and China
U.S. pork exports in the first 11 months of 2021 are valued at $7.5 billion. Pork exports in 2020 were a record $7.71 billion. Mexico is the major importing country with January-November 2021 imports up 29% by volume and 51% by value - $1.54 billion.
2021 Record corn yields, soybean production
The "2021 Crop Production Annual Summary" released by USDA this week reported 2021 had the second highest corn crop on record and the largest soybean crop on record.
Corn production was 15.1 billion bushels, an increase of 7% over 2020. Corn yield is estimated at a record 177.0 bushels, per acre, with total harvested acres at 85.4 million acres.
Soybean production for 2021 was a record-high of 4.44 billion bushels, an increase of 5% over 2020. The average soybean yield is estimated at 51.4 bushels per acre, the second highest on record.
Supreme Court blocks vaccine mandate for large employers
The U.S. Supreme Court blocked the Biden administration's mandate that large employers (100 or more employees) to either require vaccines or have a masking and testing policy for employees. 
The Court said, "Although Congress has indisputably given OSHA the power to regurlate occupational dangers, it has not given that agency the power to regulate public health more broadly. Requiring the vaccination of 84 Americans, selected simly because they work for employers with more than 100 employees, certainly falls in the latter category."
The Court did allow to stand the rule requiring vaccinations of health care workes at facilities that receive Medicaid or Medicare funding. 
Supreme Court declines to consider E15 ruling
The U.S. Supreme Court on Monday denied a petition to review the U.S. Court of Appeals for the D.C. Circuit decision that U.S. Environmental Protection Agency could not authorize year-round sales of E15. Growth Energy had filed the petition.
Subscribe to Our Newsletters
National Hog Farmer is the source for hog production, management and market news
You May Also Like
---