It is ok to say, 'I don't know'
It is ok to say, 'I don't know'
As wild as wheat has traded, other commodities, specifically, nickel have moved with so much volatility that trade was suspended on the LME.


In the short month since Mr. Putin decided to invade his Ukrainian neighbor, the confidence level of anyone prognosticating market direction has got to be at an ebb – we have had a very large rock dropped into our small pond.  The fundamentals seemingly do not matter in the midst of this situation and trade flow has been interrupted at varying levels depending on your topic of choice.  The wheat market was the first market to respond from an agricultural commodity standpoint, moving higher by over $4/bushel before "settling down" to a roughly $11/bu platform (chart attached).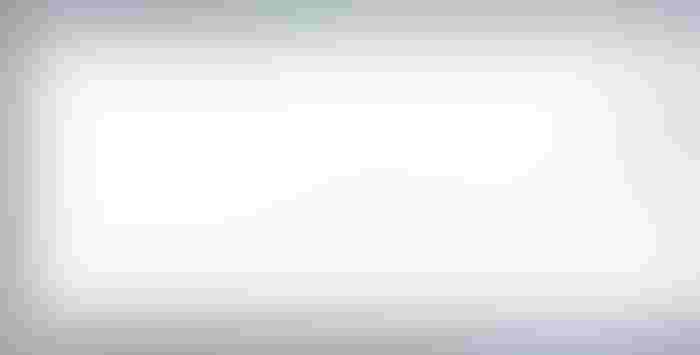 As wild as wheat has traded, other commodities – specifically, nickel – have moved with so much volatility that trade was suspended on the London Metals Exchange at the spot price moved by a factor of 4x on the heels of the world disruptions. This scenario (volatility) is going to be the driving force behind markets, not our pithy fundamental analysis. This may be unsatisfying to those that like to correlate a cause to price movement and place their livelihoods on their ability to understand markets. This phenomena is not confined to those that sit at a desk and place trades, this is you if you are a pork producer.   
World events will likely play a larger role going forward. For the past 20-plus years we have been trending toward a globalized society via outsourcing of materials, establishing trade deals and seeking the most efficient method of providing goods and services. Everything from car parts to calling an 800 number to troubleshoot your computer problems have been outsourced. This era is likely to transition over the next couple of decades to one that prizes effectiveness over efficiency. 
The world supply chain has been stressed by factors from COVID to a Ukranian invasion, it will not return to its normal shape. How much corn will be planted in Ukraine this year? Nobody knows. What we do know for sure – there is a value in having inputs in any business accessible and dependable, that probably means we shorten distances traveled and premiums are in play for reliability. 
Origination of materials either domestically or from a friendly trade partner will drive change into the future. We established a renewable fuel standard after the 9/11 event as a transitional answer to the vulnerability associated with foreign oil, Mr. Putin's recent action likely will provide a jump-start to a similar vein of thinking as we roll into the future. 
It is against this backdrop where you allowed to say, "I don't know," as it pertains to how things play out on a global stage and what it means to your drivers of profitability in the hog, corn and soy markets.  You are not, however, allowed to do nothing in the midst of your uncertainty. 
These markets represent opportunities for you to secure profits for your enterprise and lock in the margins. Assured profitability in the throes of confusion is a good thing. I have written in this space previously of the merits of the government-subsidized livestock insurance, this is an excellent tool that has been and continues to be amended to the benefit of the pork producer. The program is administered by the same folk that oversee crop insurance, but it is much more complicated than the crop side and I implore you to find someone that understands the nuances of the program. 
The bottom line of responsible use of livestock insurance is that you must find an agent that understands options – if you do not understand the details of the options trade, you do not understand livestock insurance.  Your risk management decisions have rarely been so important to the health of your operation and your tools for success have never been better. Please do not sit on your hands when it comes to securing your future, you have the power to control your direction rather than be dictated by the whims of a global event that you can not influence. 
On another front ...
In the spirit of, "if it is a bad idea for a state, why not perpetuate it to the nation," Veronica Escobar, a democrat from Texas has, essentially, plagiarized the verbiage from California's Prop 12 via her proposal to establish a national legislation that would govern the way we produce pork in the United States. I think it is wise to expect that these issues will not just go away anytime soon. 
As is this writing, the Supreme Court has still not decided whether to take up the National Pork Producers Council case against the Prop 12 provisions, that legal tenant is largely built on the Interstate Commerce Clause and the inability of a state to impose rules on another state that cause financial duress. The potential passing of this bill would ostensibly sidestep that argument by creating a national referendum. The bill is co-sponsored by Nancy Mace, a Republican from South Carolina. This bill will likely never make it out of committee, but we need to internalize that pressures from those with alternative views will not abate.  
Comments in this article are market commentary and are not to be construed as market advice. Trading is risky and not suitable for all individuals. Click here to contact the author. 
Source: Joseph Kerns, who is solely responsible for the information provided, and wholly owns the information. Informa Business Media and all its subsidiaries are not responsible for any of the content contained in this information asset. The opinions of this writer are not necessarily those of Farm Progress/Informa.
Subscribe to Our Newsletters
National Hog Farmer is the source for hog production, management and market news
You May Also Like
---