Iowa State UV light research produces safer air that smells better
Iowa State UV light research produces safer air that smells better
Box is a double-barrier system that not only removes dust upfront, but using ultraviolet light, also removes bacteria, viruses that make it through the filters.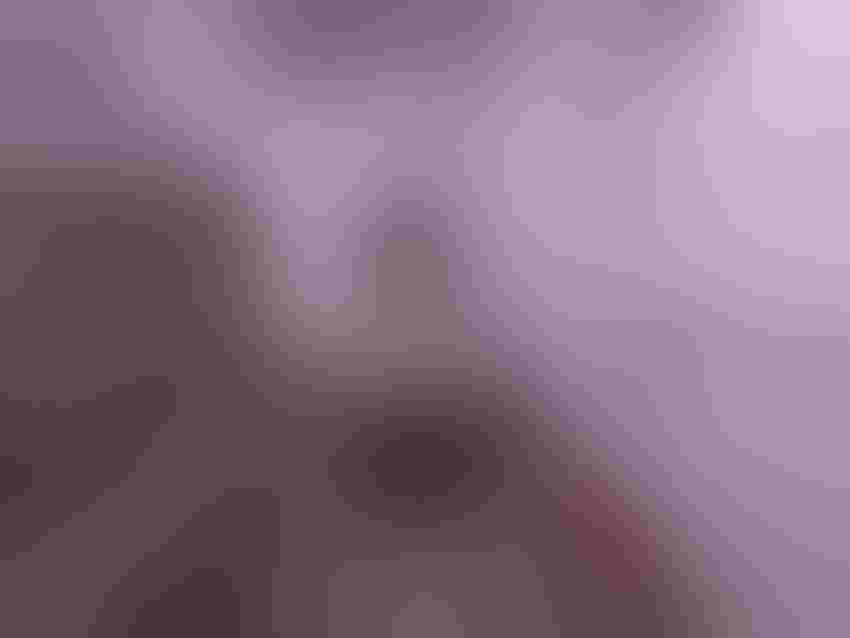 Testing of the Kryton FastAir prototype unit at the Iowa State's Robert T. Hamilton Poultry Teaching & Research Facility.
Courtesy of Jacek Koziel
Breathing cleaner air has become more relevant than ever in the last few years. What if, along with cleaner air, it smelled fresh and minty, too?
For Iowa State University Department of Agricultural and Biosystems Engineering Professor Jacek Koziel, studying how to have clean air and reduce odor is nothing new. He has been in pursuit of healthy air quality for the last 15 years, using ultraviolet light to filter out airborne pathogens and produce air that ends up smelling like toothpaste.
Koziel has a unique angle for his ultraviolet light research. With a focus on animal and agricultural worker health, his primary goal started with improving the air quality and reducing odor in barns, farms or other areas with a high population of animals. Improving air quality in livestock facilities is beneficial for many reasons: the workers and animals in the barn have fresher air to breathe, the odor that floats out of the barn is reduced, and at least some of gaseous emissions can be mitigated before being released into the atmosphere.
Koziel is now teaming up with Kryton Engineered Metals Inc., a metal spinning and fabricating company in Cedar Falls, Iowa. Together, through the Iowa State University Center for Industrial Research and Service, they upgraded a box that filters airborne dust particles, including bacteria and other pathogens, from large, indoor spaces.
Koziel and his team engineered this box with several filters and UV light, a spectrum of light with wavelengths that are too short for the human eye to detect. As particles move through the box, they reduce more than 95% of airborne pathogens and total particulate matter, or PM, a type of air pollution with potential to cause asthma and other health problems.
"This box is a double-barrier system that not only removes dust upfront, but using ultraviolet light, also removes any bacteria or viruses that are still alive and make it through the filters," Koziel says.
With the system that Koziel is implementing now, not only will the quality of air be safer, but it will smell better. His recent research at the Iowa State Swine Nutrition Research Farm showed that the ultraviolet light technology removes odor even in fast-moving air. Once illuminated with UV light, it will come into contact with outside air with a minty scent, similar to the smell of toothpaste.
The ultraviolet light's role in odor removal is actually what started his UV light research, according to Koziel.
"Ultraviolet light breaks down smelly chemical compounds in the air when it hits the surface of photocatalysts, so that was kind of our entry into the world of UV light - discovering that we can use this UV light to mitigate odor," he says. "We all understand what odor is, and in the past, UV light technology has been used for high-tech, higher value-added applications. Very little UV light research has been used in the animal production realm."
Koziel and his team are running a test on this project right now at Iowa State's Robert T. Hamilton Poultry Teaching and Research Facility. With a room of chickens meant for students to come in and observe, the team has a real situation where they can test the efficiency of the box, the Kryton's FastAir prototype.
"The Kryton FastAir prototype is working consistently, and we are monitoring long-term air quality to assess dust and airborne pathogen levels in the room at the poultry farm," Koziel says.
The future development of this prototype could advance quickly, as there are many uses outside of animal production. Kryton Engineered Metals is already fulfilling orders for the dust removal-only version of FastAir. The company is looking forward to the added UV light component developed by Koziel. FastAir could be placed in large warehouses, factories, theaters and other places where people work and reside, resulting in fresher and safer air. There is also a positive environmental impact of the device from filtering out odors and airborne pathogens in gases that otherwise reduce air quality.
"With the filter and ultraviolet light, what is jetted out to the air that workers or animals breathe is a lot cleaner and safer," Koziel says. 'We are trying to make indoor environments, like barns, cleaner, and at the same time, reduce the smelliness and concentrations of gases they emit into the atmosphere."
Source: Iowa State University College of Agriculture and Life Sciences, which is solely responsible for the information provided, and wholly owns the information. Informa Business Media and all its subsidiaries are not responsible for any of the content contained in this information asset.
Subscribe to Our Newsletters
National Hog Farmer is the source for hog production, management and market news
You May Also Like
---