Iowa county pork producers drive membership, promotion
Iowa county pork producers drive membership, promotion
Jones County Pork Producers won the Best County Promotion Program award. They sponsored their first-ever PORK-er RIDE.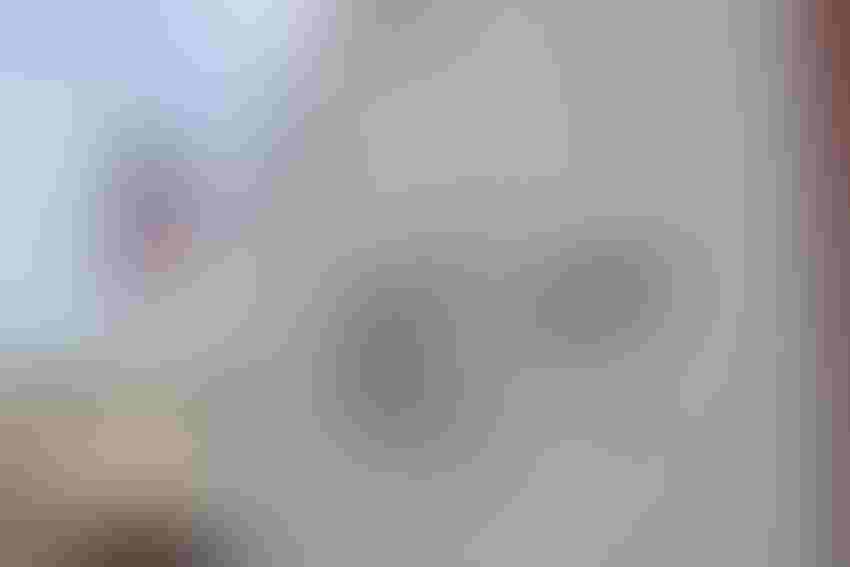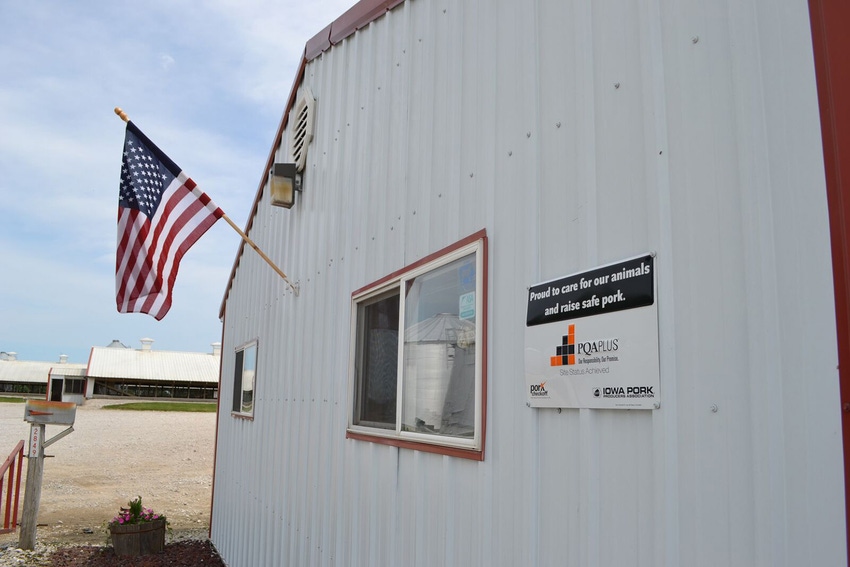 Iowa counties with organized and active local pork groups were recognized at the 2020 Iowa Pork Congress for their 2019 efforts to grow membership and increase local activities.
Ryan Pudenz of Ames, the chairman of the Iowa Pork Producers Association membership/leadership committee, reminded those local leaders that "The Iowa Pork Producers Association is as strong as our producer members and their county organizations across the state." Membership grew by nearly 3%, and three counties reorganized their local organizations, Pudenz noted during an awards luncheon.
Membership winners
The membership award for most county members went to Washington County, which reported 354 members.
The county with the largest percentage over goal and the most new members was Allamakee county, which had 103 members. Allamakee is one of the counties which reorganized in 2019. The other two counties that did the same and met their over goal membership were Calhoun and Cass. Each of the reorganized counties received $1,000 from IPPA to help them in their efforts.
Other counties of the 33 which exceeded their membership goals for 2019 were: Cedar, Chickasaw, Clayton, Dallas, Emmet, Guthrie, Hamilton, Humboldt, Johnson, Jones, Keokuk, Kossuth, Linn, Lyon, Marion, Marshall, Muscatine, Osceola, Pocahontas, Polk, Story, Tama, Union, Wayne, Webster, Winnebago, Winneshiek, Woodbury and Wright.
County involvement winners
IPPA also recognized 32 counties that had a very active presence in their communities during 2019. These County Involvement Awards were measured through a points system on activities to promote the pork industry. Such activities could include grillings, supporting youth activities, advertising in local papers and other pork promotions.
Each county with more than 2,000 points received $500 from IPPA to help support their activities. The top five counties of this group received an additional $500 for their achievements for a total of $1,000. Those top five counties were Lyon, with 24,800 points; Delaware with 14,440 points; Story with 11,775 points; Buchanan, 9,375 points; and Sioux, 9,275 points.
The remaining counties (listed alphabetically) are Adair, Allamakee, Audubon, Boone, Buena Vista, Calhoun, Cass, Cherokee, Chickasaw, Clay, Clayton, Grundy, Hamilton, Hardin, Howard, Ida, Jones, Kossuth, Marshall, O'Brien, Page, Plymouth, Polk, Scott, Tama, Washington and Webster.
Promotion and education winners
Key activity areas for the Pork Checkoff, which all pork producers pay, are promotion and education. "Consumers not only want to know about pork, but they also want to know how it was produced and who produced it," said Stan Cavner, of Iowa Falls. Cavner is a co-chair of IPPA's promotion committee. "Pork producers themselves play a vital role in this effort," he said.
Each year, this IPPA committee selects programs and activities they think did the best job of this.
Jones County Pork Producers won the Best County Promotion Program award. They sponsored their first-ever PORK-er RIDE, patterned after popular Poker Rides. This was a scenic ATV/UTV ride through Jones County that involved more than 100 people who had meaningful conversations around pork production, and they raised $1,400 for local youth scholarships.
Jones County won $250 in credit to the Iowa Pork Store, which allows them to buy various items to help promote pork to many kinds of audiences.
Plymouth County received an honorable mention in the promotion area for their effort to partner with a local restaurant during October Pork Month in which they offered dollars-off pricing for pulled pork sandwiches. That increased the sales of pulled pork sandwiches by five-fold over a three-week period. Plymouth County won $150 credit with the Iowa Pork Store.
The Best County Educational Program award went to Story County for their "Pigs, Producers & Pork Farm Tour." For this one-night event, they attracted 75 people representing city councils, county government, schools, local businesses, law enforcement and the legislature. The group boarded a chartered bus and visited three production facilities in the county. There was lots of questions between stops, and that extended into the conversations through the evening as they shared information about environmental issues and their contributions to the local communities.
Story County also won $250 in credit for their efforts. Honorable mention and $150 in credit went to Plymouth County again. They held a Pig Farm Chat for second through fourth grade students that included a Facebook Live session from a hog barn that generated nearly 850 views.
Several other county pork producer organizations were considered for these awards, and they each received $50 in pork store credits. Those counties include Adair, Cass, Clayton, Delaware, Lyon, a third entry from Plymouth, a second entry from Story, and two entries from Tama County.
IPPA President Mike Paustian of Walcott told the county leaders at the event, "We appreciate both your passion and hard work in promoting pork."
Source: Iowa Pork Producers Association, which is solely responsible for the information provided, and wholly owns the information. Informa Business Media and all its subsidiaries are not responsible for any of the content contained in this information asset.
Subscribe to Our Newsletters
National Hog Farmer is the source for hog production, management and market news
You May Also Like
---