Industry back to pre-PEDV growth
Industry back to pre-PEDV growth
Farrowing intentions fall below anticipated levels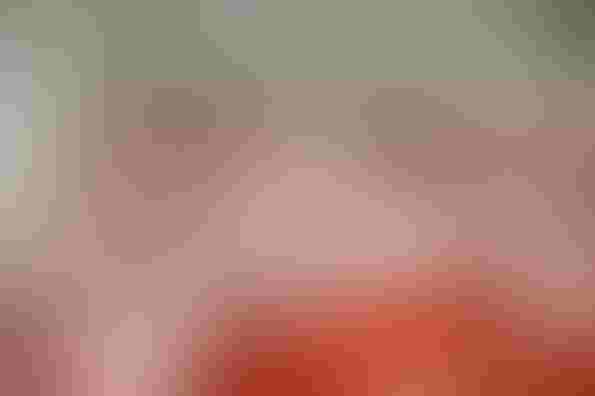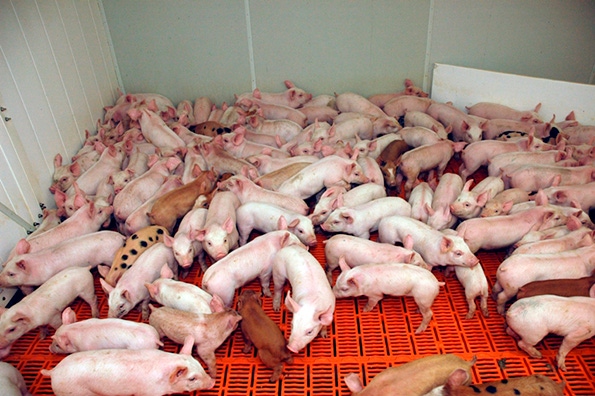 Clearly, the U.S. hog industry is back on the healthy growth track prior to the porcine epidemic diarrhea virus outbreak, as confirmed by the USDA's National Agricultural Statistics Service Quarterly Hogs and Pigs Report.
Taking the 2014 production out of the equation, the production trend – especially pigs per litter – for this year is aligned with historical trends, explains John Nalivka, president of Sterling Marketing, during a media conference hosted by the National Pork Board.
The USDA reports 66.9 million hogs and pigs on U.S. farms on June 1, up 9% from June 2014, and only up slightly from March 1. Breaking down the total inventory number, the market hog inventory stands at 61.0 million head, up 1% from last quarter. Similarly, the U.S. breeding inventory pencils at 5.93 million head, up 1% from last year but down 1% from previous quarter. For the most part, the USDA numbers match market analysts' predictions with a few exceptions. The sow farrowing intentions for June-to-August and September-to-November were roughly 2% lower than anticipated. On the other hand, hogs weighing 120 to 179 pounds and 180 pounds and over calculated 2.5% to 5% higher than forecasted.
Jim Robb, Livestock Marketing Information Center analyst, says "We do not see the farrowing intentions (in the report) aligning particular well with the economic conditions of the industry nor with the breeding herd."
Pigs per litter back on track
U.S. hog producers intend to have 2.91 million sows farrow during the June-to-August quarter, down 3% from the actual farrowings during the same period in 2014, but up 1% from 2013. Intended farrowings for September-to-November, at 2.87 million sows, are down 4% from 2014, but up 3% from 2013.
From March through May, U.S. hog and pig producers weaned a record high average of 10.37 pigs per litter. The March-to-May pig crop, at 29.6 million head, was up 8% from 2014. Sows farrowed during this period totaled 2.85 million head, up 1% from 2014. The sows farrowed during this quarter represented 48% of the breeding herd. The average pigs saved per litter was a record high 10.37 for the March-to-May period, compared to 9.78 last year. Pigs saved per litter by size of operation ranged from 8.00 for operations with 1-99 hogs and pigs to 10.40 for operations with more than 5,000 hogs and pigs. Market inventory
Still, Robb stresses the market weight breakdown numbers reported will give a good indication on how the industry will unfold in the summer months. He says "Year-to-year percentage increases in hog slaughter are front loaded for the next several months."
Looking at the market inventory by weight, the USDA shows market hogs weighing 180 pounds or more at 11.5 million head, up 13.4%; the 120-179 pound at 12.8 million head, up 11.5%; the 50-119 pound at 17.1 million head, up 8.7% and weighing 50 pounds or less at 19.5 million head, up 6.6%.
Geographic shift
Noteworthy, David Miller, Iowa Farm Bureau Federation, says a farrowing growth mainly only occurred outside of the Corn Belt. The three major breeding states – Iowa, Indiana and Illinois – are flat from a year ago. Miller says this may be a result of the corn basis in these states being boosted by ethanol production, making it more expensive to expand than in other states.
Across the board, all major hog-producing states showed robust growth in finishing hogs – in particular the market hogs weighing 50 pounds or less. Iowa and Missouri show the biggest growth. This only reaffirms the negative impact of PEDV on the hog production last year.
Iowa hog producers accounted for the largest inventory among the states, at 21.0 million head. Minnesota and North Carolina had the second and third largest inventories with 8.05 million and 8.00 million head, respectively.
Subscribe to Our Newsletters
National Hog Farmer is the source for hog production, management and market news
You May Also Like
---