House passes build back better act
House passes build back better act
Legislative Watch: Build back better act; Vietnam lowers tariffs on U.S. pork, corn, and wheat; OSHA puts vaccine mandates on hold.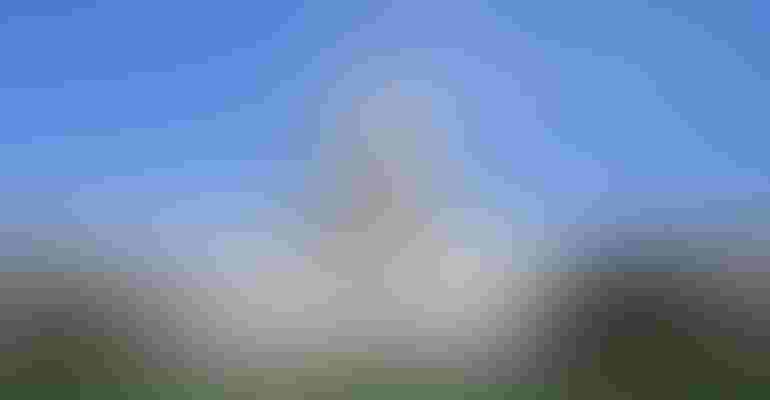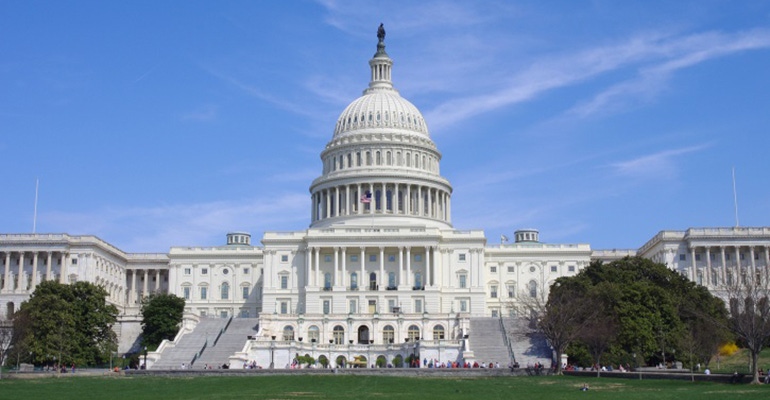 The House of Representatives this morning passed,  on a party line vote, the $1.7 trillion Build Back Better Act, one of President Joe Biden's legislative priorities.  The bill makes significant investments in programs to combat climate change and expands the social safety net.
Secretary of Agriculture Tom Vilsack said, "The Build Back Better bill is the largest effort in American history to combat the climate crisis and includes a focus on climate smart agriculture. Agriculture can lead the way in the fight on climate with climate smart agriculture and forestry practices that sequester carbon, reduce emissions and create new and better market opportunities for producers. With significant investments in resources for farmers, ranchers, and forestland owners, this bill provides a host of new tools to deploy important conservation practices and the research essential to inform them."
The package includes $555 billion in climate-related provisions to help meet the U.S. pledge to halve domestic green-house emissions by 2030.
Investments and incentives of $105 billion would be provided to address extreme weather (wildfires, drought, and hurricanes, including in forestry, wetlands, and agriculture), legacy pollution in communities, and a Civilian Climate Corps. 
The legislation includes many of the items worked out by the House and Senate Agriculture Committees.  This includes a $25 per acre payment for cover crops; an increase of $9 billion for the Environmental Quality Incentives Program (EQIP); and an additional $4 billion for the Conservation Stewardship Progam to reward producers for implementing climate-smart practices.  Agricultural research will receive an additional $2 billion. 
The bill provides $960 million for biofuel infrastrucutre and extends the $1-a-gallon tax credit for biodiesel and renewable diesel through 2026.
The bill now goes to the Senate where changes are expected in order to secure the necessary 50 votes for passage.
Vietnam Lowers Tariffs on U.S. Pork, Corn, and Wheat - Vietnam announced it has revised its Most Favored Nation (MFN) tariff rates on U.S. pork, corn, and wheat. 
The import tariff on frozen pork will be reduced from 15 to 10 percent effective July 1, 2022.  On December 31, 2021, the tariff on corn will be reduced from 5 to 2 percent and the five percent tariff on all classes of wheat will go to zero. 
Over 70 U.S. Representatives in May wrote U.S. Trade Representative Katherine Tai to press Vietnam to eliminate tariffs on U.S. pork, improving market access for domestic pork producers. 
According to USDA, U.S. exports of pork, corn, and wheat to Vitenam in 2020 were $228 million.

OSHA Puts Vaccine Mandate for Companies on Hold - The Occupational Safety and Health Administration (OSHA) has put on hold its Covid 19-vaccine mandate for companies with 100 or more employees. 
OSHA took this action because the U.S. Court of Appeals in the Fifth Circuit last week granted a motion to stay OSHA's Covid-19 vaccination rule.  The court ordered that OSHA could not take action to implement or enforce the Covid-19 Vaccination and Testing Emergency Standard. 
OSHA in a statement said, "While OSHA remains confident in its authority to protect workers in emergencies, OSHA has suspended activities related to the implementation and enforcement of the ETS pending future developments in the litigation."
The mandate required that employees would have to be fully vaccinated by January 4.  Unvaccinated workers would have begun wearing a mask indoors by December 5 and would have provided a negative Covid test each week after January 4.
Cost of Thanksgiving Meal is 14 Percent Higher - This year's Thanksgiving meal will cost 14 percent more than last year, according to the American Farm Bureau Federation's (AFBF) annual survey.  This year's Thanksgiving meal for 10 will cost $53.31 compared to last year's cost of $46.90.
AFBF Senior Economist Veronica Nigh said, "Several factors contributed to the increase in average cost of this year's Thanksgiving dinner.  These include dramatic disruptions to the U.S. economy and supply chains over the last 20 months; inflationary pressure throughout the economy; difficulty in predicting demand during the COVID-19 pandemic and high global demand for food, particularly meat.  The trend of consumers cooking and eating at home more often due to the pandemic led to increased supermarket demand and higher retail food prices in 2020 and 2021, compared to pre-pandemic prices in 2019."
The meal includes turkey, stuffing, sweet potatoes, rolls with butter, peas, cranberries, a veggie tray, pumpkin pie with whipped cream, coffee, and milk for a family of 10.  The biggest increase is the turkey which is up 24 percent over last year.
Bonnie Confirmed Under Secretary of Farm Production & Conservation - The Senate confirmed Robert Bonnie to serve as USDA Under Secretary for Farm Production and Conservation.  Bonnie will oversee the Farm Service Agency, Natural Resources and Conservation, and Risk Management Agency.  He served as the Under Secretary for Natural Resources and Environment in the Obama administration.
Jose Emilio Esteban to be Under Secretary for Food Safety - President Joe Biden plans to nominate Dr. Jose Emilio Esteban to be the Under Secretary for Food Safety.  Esteban has been with USDA's Food Safety Inspection Service (FSIS) since 2008 and currently serves as FSIS' chief scientist.  Prior to joining FSIS, he worked at Centers for Disease Control and Prevention (CDC).  Esteban received his doctorate in veterinary medicine from Mexico's National University, a master's of business administration from the Panamerican Institute, and a master's of preventive veterinary medicine, as well as a doctorate in epidemiology from the University of California at Davis.  The Under Secretary for Food Safety was established in the 1994 USDA reorganization legislation.
Wojciechowski Assistant Secretary for Congressional Relations - The Senate confirmed the nomination of Adrienne Wojciechowski to serve as USDA's Assistant Secretary for Congressional Relations.  Wojciechowski had been serving as a professional staff member of the Senate Subcommittee on Agricultural Appropriations.  Previously, she worked for Senator Pat Leahy (D-VT) as a legislative assistant for agriculture.
USMEF 2022 Officers - The U.S. Meat Export Federation (USMEF) announced its officers for 2022.  Mark Swanson, Biko Corp., will serve as chairman; Dean Meyer, grain and livestock producer from Iowa, chair-elect; Randy Spronk, pork producer from Minnesota, vice chair; and Steve Hanson, rancher from Nebraska, secretary-treasurer.
Subscribe to Our Newsletters
National Hog Farmer is the source for hog production, management and market news
You May Also Like
---