Hormel workers to vote on final offer
Hormel workers to vote on final offer
Earnings growth from U.S. businesses offset by significantly weaker-than-expected results in international segment, supply chain disruption and an adverse arbitration ruling.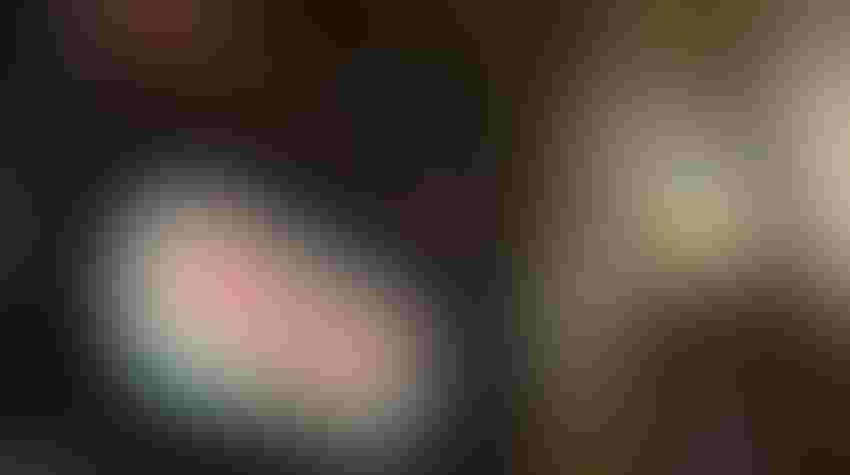 This week workers at the Hormel plant in Austin, Minnesota will vote on a final offer from the company regarding wages, job safety and benefits. The vote is set for Sept. 13 and 14. The current contract expired Sunday.
In a statement the UFCW Local 663 bargaining committee said, "As essential meatpacking workers, we were proud to feed America during the pandemic. We made huge sacrifices to keep our communities fed and should be compensated as the heroes we are.
Last week, Hormel gave us their 'final offer.' They refuse to give us good wages and secure pensions after record company profits. We, the bargaining committee, unanimously recommend a 'NO' vote next week. We believe we can win more if we stick together."
The vote comes on the heels of current contract negotiations between United Food & Commercial Workers Locals throughout the country and Hormel.
 On Labor Day, hundreds of Hormel workers and their families marched throughout Austin as they honored the legacy of workers' rights and demanded a fair contract.
Hormel third quarter impacted by $70M arbitration ruling
Last month the global branded food company reported $3 billion in net sales for the third quarter of fiscal 2023 and an operating income of $217 million, reflecting the impact of an adverse arbitration ruling totaling $70 million.
On Aug. 15, Hormel received an unexpected, unfavorable arbitration ruling involving an isolated commercial dispute with a third party not related to the firm's core business. Pursuant to the ruling, the arbitrator was awarded $59.6 million in damages, plus prejudgment interest of $5.3 million and attorneys' fees. The associated one-time payment is expected to be made in the fourth quarter of fiscal 2023.
"The investments into our brands and continued improvement across our supply chain have generated positive performance in the marketplace," said Jim Snee, chairman of the board, president and chief executive officer. "Volume growth for the quarter was broad based, driven by a recovery in turkey, strong demand for many of our foodservice items and growth from leading retail brands, including SPAM, Hormel Black Label, Planters and Hormel pepperoni. Our foodservice segment delivered another quarter of strong bottom-line growth, and the retail segment delivered margins ahead of our expectations. Earnings growth from our U.S. businesses in aggregate was more than offset by significantly weaker-than-expected results in our international segment, supply chain disruption caused by a third-party logistics provider shutdown and an adverse arbitration ruling.
"We remain focused on driving volume and earnings growth, as well as delivering on our commitments to improve our business. The operating environment domestically and abroad continues to be dynamic, and we anticipate consumers and operators to remain highly intentional in their spending. As we close the year, we expect a strong finish from our foodservice segment, incremental savings from a series of projects aimed at reducing costs and complexity throughout our system, and further synergies from our implementation of GoFWD. Additionally, we expect continued softness in our international segment and earnings pressure from heightened competition at retail. Our continued investments into our brands, disciplined financial strategy and balanced approach across our businesses position us well for future growth as we close a challenging 2023."
For the balance of the year, the company expects:
Modest volume growth in the fourth quarter, which assumes growth from the foodservice segment, continued recovery in our turkey business and improved fill rates in key categories.

Fourth quarter net sales to be between $3.1 billion and $3.6 billion. Full-year net sales are expected to be (4)% to flat, reflecting performance to date and current assumptions for raw material input costs in the fourth quarter.

Fourth quarter diluted net earnings per share to be down from last year, reflecting continued weakness in the international segment and lower retail segment results. Full-year diluted net earnings per share are expected to be $1.51 to $1.57, and adjusted diluted net earnings per share1 are expected to be $1.61 to $1.67.
Subscribe to Our Newsletters
National Hog Farmer is the source for hog production, management and market news
You May Also Like
---