Hog futures holding in midst of panic
Hog futures holding in midst of panic
A sharp and sustained rally in hog prices will not materialize until/unless exports ramp up to such huge levels so as to exceed the level of expansion.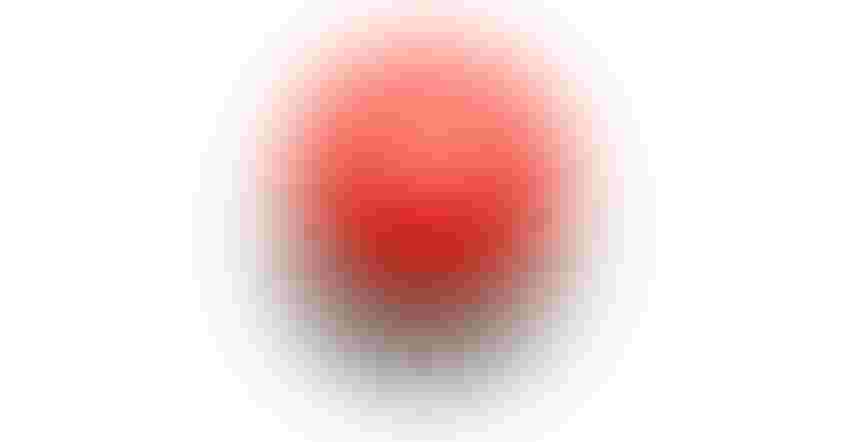 U.S. investors and consumers are in full-blown panic over the likely spread of the COVID-19 in the United States. U.S. stocks are trading wildly but mostly sharply lower, and treasury bonds are trading sharply higher with yields on 10-year notes the lowest ever seen. Yes, it's a full-blown panic seemingly enhanced by the emergency lowering of interest rates a week ago by the U.S. and Canadian Federal Reserve banks. Live cattle futures have been swept up in the panic as traders fret over the shift downward in the demand curve for beef. It's not happened yet (demand for beef dropping), but traders are in a shoot-first-ask-questions-later mentality.
Surprisingly hog futures are holding up well in the face of the extreme uncertainty. Most likely this is a direct function of the improving situation in China and the fact that private Chinese companies are likely placing large buy orders with U.S. packers as I type these words. Listed in bullet format are the bullish and bearish factors at play in the hog market.
Bullish factors
The USDA is projecting U.S. pork exports to surge by 17% this year.

Most likely African swine fever continues to spread in most of Asia.

Private companies believe the China herd continues to shrink.

These companies speculate that losses are greater than 60% of the herd.

U.S. pork is historically cheap.

Chinese government is now granting tariff waivers.

U.S.-Mexico-Canada Agreement is in process of being ratified into law.

New trade deal with Japan has been forged.

Despite the fear of disruption from COVID-19, the U.S. economy is strong.

ASF is in western Poland, and less than 10 miles from the border with Germany.
Bearish factors
Record large U.S. production.

Weights heavy despite the removal of ractopamine from the ration.

Per capita pork supply remains unchanged … no shortage of pork in U.S. market.

Chinese port congestion due to the coronavirus disruption.

Concerns regarding the U.S. economy as COVID-19 disrupts consumer behavior.
So far the bearish factors have outweighed the bullish factors. This is difficult to believe or even to comprehend given the fact that more than one-quarter of all pigs in the world have died over the last year due to disease. The U.S. trade war and resulting tariffs have put European pork producers in the driver's seat and, of course, aggressive expansion is keeping pace with increased U.S. exports.
Looking ahead, a sharp and sustained rally in hog prices simply will not materialize until/unless exports ramp up to such huge levels so as to exceed the level of expansion. Until the per capita pork supply begins to drop, the hog carcass won't appreciate, and packers will have no incentive to bid cash hog prices higher. The hedging timeframe is from the middle of March to the middle of June. Producers may want to visit the idea of hedging fall production first and summer production second. If packers don't solve some labor issues, lower to sharply lower prices this fall may develop.
Looking at the short-term situation, I'm hearing that bellies are getting cleaned up. I find this amazing given the level of production that's occurred this winter and early spring. Frozen storage is tight and typically at this time of year bellies are placed in storage for use later in the summer. However, if bellies are cleaned up it's a testimony to the fact that cheap prices eventually cure cheap prices. Light weight belly prices have been trading at 52-week lows and heavy weight bellies, with so many heavy hogs coming through the plants, have been trading at record low prices. Brand label bacon has been featured across the country at $2 per pound. Nearly everyone who passes by the meat case is going to grab a pound of bacon at that price. The other bullish factor facing bellies involves increasing shipments of split carcasses to China. Shipping an increasingly large tonnage of split carcasses in effect syphons off belly production.
Pork loins are incredibly cheap and in some cases they're record low. Butts are not expensive, and hams reside at under 60 cents per pound, historically cheap. The gap between European Union pork prices and U.S. pork prices is historically wide. As the Phase One trade agreement with China kicks into gear and waivers on tariffs are made available, look for Chinese exports to gain momentum. Recent weekly shipments to China have been from 15,000 metric tons to 17,000 mt. Anticipate Chinese shipments to accelerate to perhaps as much as double this amount into summer. If this occurs in the face of any kind of normal seasonal decline in hog numbers, a significant rally in hog prices should occur.
Lastly, the impact on the spread of the COVID-19 remains highly unpredictable. We've learned that China sat on this disease for six weeks before taking aggressive steps to control and contain. Then it took roughly two months for the disease to run its course. In the United States we're way ahead on the learning curve thanks to the experience in China, South Korea, Iran and Italy. In addition to all-out-panic type behavior, aggressive steps are being taken by federal and local governments to contain the disease. Exactly why U.S. consumers are in such a panic mode is difficult to understand. Uncertainty breeds strange and unpredictable behavior. When all is said and done, we eventually may realize this disease is only slightly more deadly than influenza. This situation should not prevent hogs from moving higher in my opinion.
Source: Dennis Smith, who is solely responsible for the information provided, and wholly owns the information. Informa Business Media and all its subsidiaries are not responsible for any of the content contained in this information asset. The opinions of this writer are not necessarily those of Farm Progress/Informa.
Subscribe to Our Newsletters
National Hog Farmer is the source for hog production, management and market news
You May Also Like
---