Growing the pork pie takes volume times price
Growing the pork pie takes volume times price
Tonsor says retail not only channel to consider for U.S. pork, room for improvement in food service and exports.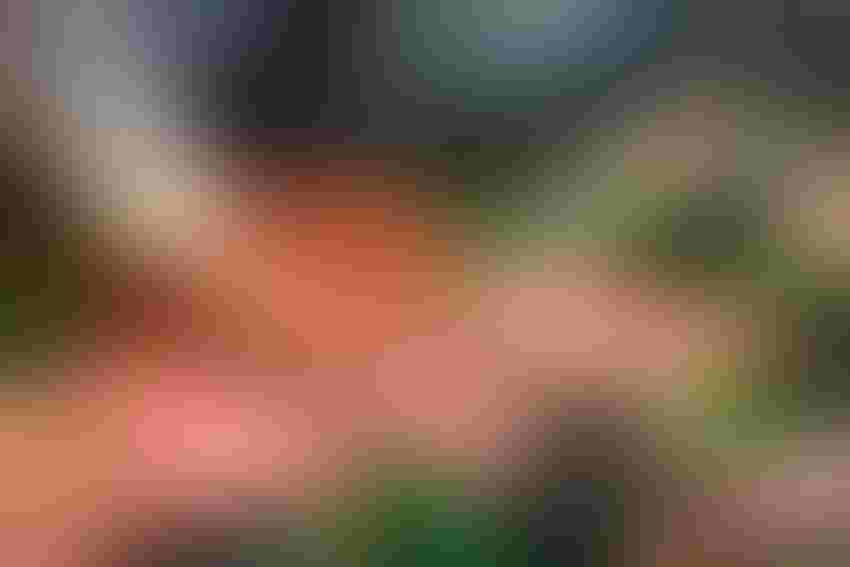 With beef production shrinking, why aren't we seeing an increase in pork demand? That's the question Glynn Tonsor has been fielding lately from the pork industry and beyond, and one he doesn't try to dodge. While increased revenue is needed to grow the industry, the Kansas State University agricultural economics professor and author of the monthly Meat Demand Monitor says attacking another industry "usually doesn't correspond with the mentality of growing the pie."
"Going back to 2022, we expected changes in the pork industry itself to have a much bigger impact on pork demand than anything that was going on in the beef or in the chicken industry. It's important to note that, based on 2022 data, that specifically because macroeconomics have declined, consumers' footing, affordability and so forth, it's certainly worse for a lot of households here in September of 23 than it was in 2022," Tonsor says. "Changes within the U.S. pork industry have a lot larger effect on domestic demand than things are going on in competing industries."
Tonsor like to use the visual of a three-legged stool when talking about demand for U.S. pork and that demand comes from domestic food service, domestic retail and exports.
"Retail's not the only channel to think about," Tonsor says. "I think there's room for improvement in food service and retail and export. So, I'm not willing to let the other two off the hook. We have work to do on all three at this point, and we have different products going through them."
While there has been some improvement since early 2022 in foreign demand for US pork, Tonsor points out exports are still well below early 2020 levels and by some accounts lower than pre-pandemic levels.
As for domestic demand, specifically for pork chops, Tonsor points to MDM data that shows demand peaked early in 2022 for chops at both retail and food service, but consumer demand hasn't reached those levels since.
"Consumers have a role on whether they're willing to pay a price and those that determine what price to put in front of them, which is the retailers and all of their supply partners, all have a role in that. And that answer would fit for bacon or pork chops or beef steak or chicken breast," Tonsor says. "So, if the consumer doesn't see value in your product, they have a role in the pricing decision, in the sense they walk away from it even if you lower the price, because it's not just dictated. The price is always one-sided here because those of us, that are the consuming public on other products, we can walk away if we have a demand concern."
Tonsor does emphasize that there are challenges beyond domestic pork demand, with "macroeconomic forces that are beyond the realm of influence of those in the pork industry."
"We've just went through fairly historic inflation that has set up net affordability of a lot of things, be it decline for a lot of households. Real wages, what you make adjusted for what you can buy with those dollars, which is cost of living inflation adjusted, are quite a bit below where we were early 2020," Tonsor says. "So, the net effect of historically high inflation and wages that increase but didn't increase at the same rate is a lot of people have tightened their financial budgets and pork demand I think has been hit here at home along with many other consumer categories."
In fact, for multiple months this year, three-fourths or more of consumers surveyed in the MDM have indicated their household finances are the same or worse than they were a year ago.
"The flip of that is we have 25% or less of the public that says their finances have approved," Tonsor says. "I think household finances, like the health of the consumer, is a key piece of this current support demand story."
Finally, Tonsor says "growing the pie" for domestic demand for U.S. pork is about building upon price as well as volume.
"There's a lot of ways to move a bigger volume without giving the farm away. That is not the goal here," Tonsor says. "New products, growing demand for existing and all those kinds of things to increase the price, hopefully along with eventually [seeing] a larger volume. But it's not just increasing volume."
Subscribe to Our Newsletters
National Hog Farmer is the source for hog production, management and market news
You May Also Like
---