Grilling season is upon us; throw on some chops
Grilling season is upon us; throw on some chops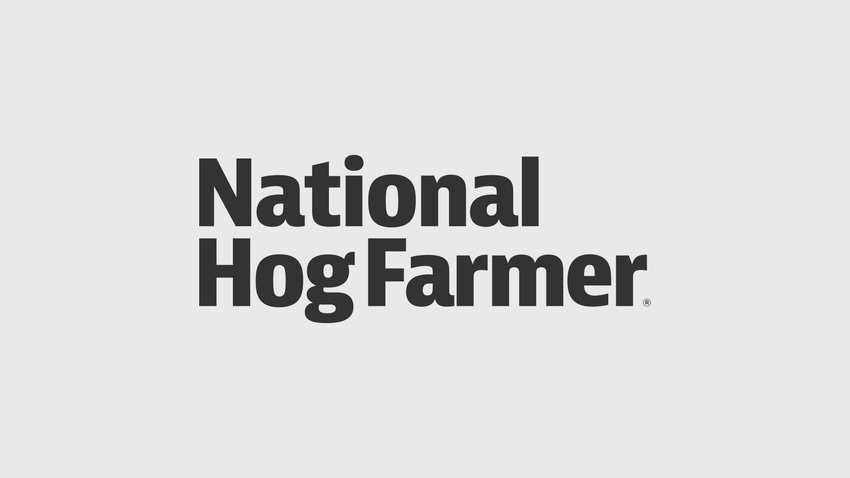 This is the most wonderful time of the year. Spring is in the air, so planter and drill wheels will be turning in fields soon, if they haven't already. This weekend, even though it's already April, brings March Madness to an end, and Sunday brings the open of the 2016 Major League Baseball season.
Even though I got a jump on this, and some people do it year-round, spring usually signifies the start of the grilling season. Everyone has their favorite cut of meat for the grill; my personal faves are pork burgers and chops, as well as a beef steak and even some chicken breasts.
Apparently not everyone is jumping on the get-the-meat-on-the-grill, or the-plate, bandwagon. The USDA just released a report looking at consumption of U.S. food commodities as broken down by demographics between 1994-2008.
The Food Availability data and the Loss-Adjusted Food Availability data are two data series within the Food Availability Data System compiled by USDA's Economic Research Service. These series contain estimates of the amounts of over 200 food and beverage commodities available for consumption.
This study found that the consumption of pork and beef declined slightly from 1994 to 2008, while chicken consumption rose in that same time. Pork consumption among non-Hispanic Whites was relatively stable over 1994 to 2008, but declined among the other racial and ethnic groups.
For beef consumption, disparities by race and ethnicity apparently widened, largely because of declining consumption among non-Hispanic Blacks and individuals of "other" races and ethnicities. Between 1994-98 and 2007-08, beef consumption declined among non-Hispanic Blacks from 57.1 to 43.5 pounds per person per year, and among "other" ethnicities from 45.9 to 31.1 pounds. All races and ethnicities increased their chicken consumption over 1994-2008.
Now, keep in mind that these numbers represent meat consumption year-round, not just for the grilling season. Also keep in mind that 2008 is the most recent year of data in this study, data that lean toward a discouraging trend that consumers are pushing meat off their plates.
If pork exports maintain their current level, U.S. consumers are going to need to step it up to find a home for the extra pork that will be coming through the production lines. Hopefully I'm preaching to the choir as I would hope that readers of National Hog Farmer would already be doing their part to literally take a bite out of the growing pork supply.
It never does hurt to get reacquainted with pork and the many different ways to enjoy it, and with pork it's important to learn or relearn the correct way to prepare pork cuts. Gone are the days of the necessity to fry, grill, roast or bake a pork chop to resemble and be as tender as a hockey puck. For years now 140 to 145 degrees Fahrenheit has become the "new" standard for the internal temperature of pork cuts. Pork has been called "the other white meat," but I like mine with a little pink on the inside.
The National Pork Board, through the Pork Checkoff, provides all the information that the outdoor (and indoor) chef needs to know about preparing pork in the best way possible. The "Pork: Be Inspired" website offers many recipes, cooking tips as well as information on the variety of cuts and the nutrition provided by pork.
Another Pork Checkoff website focuses even more on the healthy benefits of giving pork center stage at the dinner table, including offering tips for "guilt-free grilling."
This brings me full circle to the grilling season that is upon us. Don't be afraid to try new things on the grill, and don't shy away from throwing some pork chops, burgers, loins or ribs over the coals, and as the Pork Checkoff says: "Be Inspired."
Subscribe to Our Newsletters
National Hog Farmer is the source for hog production, management and market news
You May Also Like
---