GIPSA Economic Analysis Queries Filed
GIPSA Economic Analysis Queries Filed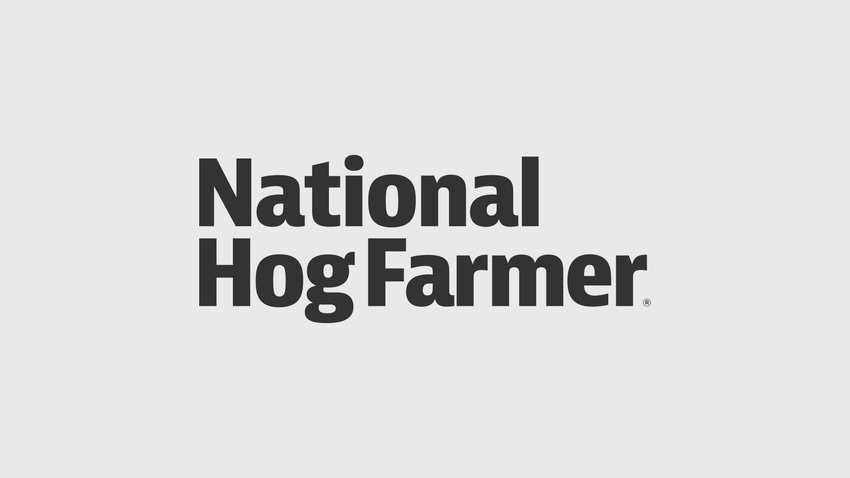 A number of senators have written Secretary of Agriculture Tom Vilsack regarding his recent announcement that USDA will be conducting a cost-benefit analysis (CBA) of the proposed Grain Inspection and Packers and Stockyards Administration (GIPSA) rule regarding livestock and poultry marketing. The senators said, "We are hopeful that USDA is now on the path to conducting a thorough, comprehensive CBA, which will provide the kind of information that is necessary to understand the potential consequences of the rule." The senators raised a number of questions regarding the analysis:

• To what extent will USDA's chief economist (OCE) be involved?

• To what extent will the Office of Information and Regulatory Affairs be involved?

• Will the cost-benefit analysis be subject to external peer review, ensuring objectivity?

• What is the scope of the cost-benefit analysis that will be conducted?

• Could the rule actually lead to decreased competition and fewer options for American producers to market their livestock?

The letter also said, "Given the significance of the potential impacts of the proposed rule on livestock and poultry producers, processors and consumers, it is essential that we proceed with the best information we can, including a thorough and comprehensive CBA conducted by the OCE, aided by an impartial, external peer review." Those signing the letter included Senators Mike Johanns (R-NE), Saxby Chambliss (R-GA), Pat Roberts (R-KS), Mike Crapo (R-ID), Jim Risch (R-ID), Thad Cochran (R-MS), and Dick Lugar (R-IN).

Nutritional Labeling of Meat and Poultry Products — USDA announced its final rule on Nutrition Labeling of Single-Ingredient Products and Ground or Chopped Meat and Poultry Products. Under the new rule, packages of ground or chopped meat and poultry will feature nutrition facts panels on their labels. Additionally, whole, raw cuts of meat and poultry will also have nutrition facts panels either on their package labels or available for consumers at the point-of-purchase. According to USDA, "The nutrition facts panels will include the number of calories and the grams of total fat and saturated fat a product contains. Additionally, any product that lists a lean percentage statement, such as "76% lean," on its label also will list its fat percentage, making it easier for consumers to understand the amounts of lean protein and fat in their purchase." The rule takes effect Jan. 1, 2012.

Humane Handling Ombudsman — USDA's Food Safety and Inspection Service (FSIS) has announced it will appoint an ombudsman to address animal humane handling issues. The individual will provide FSIS employees with the opportunity to raise "concerns when the standard reporting mechanisms do not adequately address outstanding issues" involving humane handling issue. Also, FSIS is asking USDA's inspector general to conduct an audit regarding industry appeals of noncompliance records and other humane handling enforcement actions by FSIS employees. The purpose of the report is to determine how well the appeals process is working and what improvements need to be made.

House Names Republican Agriculture Committee Members — The House Republican leadership has named 26 Republican members to the House Agriculture Committee. Sixteen are new to the committee. Only eight of the 26 were in Congress during the writing of the last farm bill. They are Congressmen Frank Lucas (OK), chairman; Bob Goodlatte (VA), vice chairman; Tim Johnson (IL); Steve King (IA); Randy Neugebauer (TX); K. Michael Conaway (TX); Jeff Fortenberry (NE); Jean Schmidt (OH); Glenn Thompson (PA); Tom Rooney (FL); Rick Crawford (AR); Scott DesJarlais (TN); Renee Elmers (NC); Stephen Fincher (TN); Bob Gibbs (OH); Chris Gibson (NY); Vicky Hartzler (MO); Tim Huelskamp (KS); Randy Hultgren (IL); Reid Ribble (WI); Martha Roby (AL); Bobby Schilling (IL); Austin Scott (GA); Steve Southerland (FL); Marlin Stutzman (IN); and Scott Tipton (CO).

Midwest Loses Under Reapportionment — The latest census shows the South and West gaining congressional seats and the Midwest losing seats in next year's reapportionment. States gaining seats: Texas will gain four seats and Florida will gain two. Arizona, Georgia, Nevada, South Carolina, Utah and Washington each gain one seat. States losing seats: New York and Ohio will each lose two seats. Illinois, Iowa, Louisiana, Massachusetts, Michigan, Missouri, New Jersey and Pennsylvania each lose one seat. State legislatures will begin redistricting all congressional districts in 2011.

P. Scott Shearer
Vice President
Bockorny Group
Washington, D.C.
Subscribe to Our Newsletters
National Hog Farmer is the source for hog production, management and market news
You May Also Like
---