Get acquainted with Global Mega Producers
Get acquainted with Global Mega Producers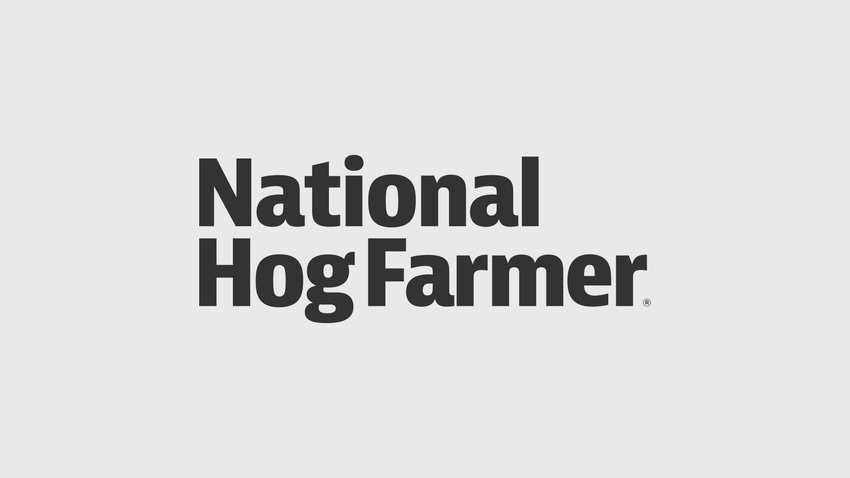 Twenty-seven pork producers owning 7.24 million sows can claim the title of Global Mega Producer this year. The mega global producers are as diverse as their geographic location.
Counting across the board with multi-country headquarters in the United States, Hong Kong and China, WH Group LLC dominates pork production with the acquisition of U.S.' largest hog producer, Smithfield Foods, in 2013, owning 1.135 million sows. The company holds the title of largest pork company in the world as top dog for pork processing and hog production. Its global platform integrates hog production, hog slaughtering and the processing and distribution of packaged meats and fresh pork, placing it in the No. 1 position in the entire key segments of the pork industry — the European Union, the United States and China.
The foremost Chinese hog producers are all publicly listed companies with diverse business portfolios.Expanding fast through a contract partnership business model, Wens is closing the gap on Smithfield with 1 million sows. The company was established in 1983 by seven farmers in the broiler business. Headquartered in Xinxing County of Guangdong, this quickly growing company is publicly listed, with staff owning shares in the company. It is recognized as the largest producer for broilers (yellow feather) and hogs in China, selling 819 million broiler chickens (about 10% of the national yield) and over 17 million hogs (about 2.3% of national output) in 2016.
New construction is an ongoing process for CP Foods, with plans to increase production to 45 million market hogs shortly and add several new packing plants. As a truly vertically integrated system, the company is raising pigs in China, Vietnam and Thailand along with broilers, layers, ducks, shrimp and fish. CPF is a fully incorporated firm processing the grain and animals it raises, and turning those commodities into valuable products sold in their retail outlets. Setting it apart from the competition, the company owns 60 Lotus mega-retail stores, one shopping mall and 7,000 7/11 stores in Asia. CPF is a publicly traded company on the stock exchange in Thailand and on the Dow Jones Sustainability Indices in 2015.
Pork production is the sole focus for Muyuan Foodstuff Co. Ltd., established in 1992. Headquartered in Neixiang of Henan province, the company has multiple large-scale hog farms across the country, marketing approximately 3 million hogs in 2016. Muyuan was listed on the Shenzhen Stock Exchange Market in 2014.
Originally founded as a state-owned grain and oil trader in 1949, COFCO transformed from a manufacturer of grain and oil products in China to a fully integrated system, covering all links of the farm-to-table chain. COFCO produced nearly 2 million hogs in 2016. COFCO Meats Holding Ltd., a subsidiary of COFCO Group, is listed in the Hong Kong Stock Exchange Market and is involved in the meat supply chain business covering livestock feed, meat production and processing, as well as branded products marketing, with annual sales and revenue reaching 6.6 billion yuan in 2016.
Optimizing the elite swine genetics to produce wholesome pork is the chief focus of Truein Agriculture and Animal Husbandry Group Limited Liability Co., producing 2.4 million hogs in 2016. Truein is a large, modern agricultural and animal husbandry enterprise with the entire industry chain — from breeding to the dining table. Truein Group will invest a total of RMB 5.6 billion ($914.93 million USD) in the next five years to build a 4 million head hog farm, together with a complete hog industrial chain that includes slaughtering, cooked-food processing, feed manufacturing and the development of organic fertilizer and biogas. The company was listed on the Shenzhen Stock Exchange in 2010.
Founded in 1996, Zhengbang Group is a national key agricultural industrialization enterprise with headquarters in Nanchang City of Jiangxi Province, China. Animal husbandry, crop planting, agricultural materials marketing, distribution and financing are the main activities of the company. In 2016, the company produced over 2.2 million hogs and is still expanding with an ambitious goal of an annual capacity of 70 million hogs. During China's 12th five-year plan period, Zhengbang is committed to reach a 100 billion-yuan output with a large-scale project that includes breeding 10 million pigs, planting 1 million units of tea-oil trees, processing 1 million tons of rice, producing 10 million tons of feed, processing meat worth 10 billion yuan and yearly breeding of 100 million ducklings. One of the subsidiaries of Zhengbang Group called Jiangxi Zhengbang Technology Co. Ltd. was listed on the Shenzhen Stock Exchange in 2007.
 European Union
With an annual production of 150 million pigs, the European Union is the world's second biggest producer of pork after China and also the largest exporter. Germany, Spain and France account for half of the EU's total slaughter annually.
Cooperl is a private agricultural cooperative with head offices in Bretagne, France. The company was founded in 1966 by 24 pig farmers. For the past 50 years, Cooperl has specialized in pig production. Today, it is a leading integrated pork producer in Europe with 5,000 employees and 2,700 members. The average size of sow farms is 200 sows per site. Cooperl also produces 1.4 million tons of animal feed per year — 85% for pigs, 8% for poultry and 7% for cattle. The four slaughter plants in France process 5 million pigs per year.
Aveltis, the second biggest pig cooperative in France, was founded in 2010 when three cooperatives — BPO, Pigalys and LT Landivisiau — merged. The company owns 120,000 sows, marketing 3 million pigs per year. The Aveltis group is comprised of members in the region of Brittany, Pays de Loire, Poitou Charentes, and works diligently to economically position its members and protect the production of pork politically.
Piensos Costa is a family-owned agri-food group, founded in 1966 in Fraga, Huesca, Spain. With 117,000 sows in production, Costa Group is Spain's second largest swine company. The company's integration model in swine production has developed the whole pork chain integral process, from the pig production along with manufacturing its own animal feed, management of the integration, slaughtering and packing plants, and commercialization of final product, maintaining a close relationship between the agents involved in its value chain and promoting long-term collaboration. In 2016, Costa Group produced 2.8 million market hogs and 1.0 million mt of animal feed.
 United States of America
Eleven of the 26 Global Mega Producers hail from the United States of America. Pork production is serious business in the states, with operations ranging in size and production models from independent producers to large-scale contract systems. The swine business is the United States excels in technology and in-depth science to support a highly efficient industry. While the size of the Smithfield hog production is worth attention, several other U.S. swine businesses also easily make the GMP list.
A group of the largest U.S. independent pork producers formed Triumph Foods LLC in 2003 with the goal to create a pork-processing operation capable of recognizing the benefits of an integrated business model. The company began processing operations in 2006, in St. Joseph, Mo., where it is headquartered. Triumph Foods processes more than 6 million hogs each year, and is the newest facility of its kind in the United States.
Family farming in a progressive style is exactly how The Maschhoffs roll with more than 550 family production partners stretched across the Midwest. This Illinois-based company has more than 100 years of hog production experience and is the largest family-owned hog producer network in North America, with approximately 218,000 sows and hog production sites in nine states. The company has approximately 1,300 employees and about 500 independent farm partners. Each year, the company raises enough hogs to provide pork to more than 16 million consumer households.
Seaboard Foods is an integrated food company producing premium pork products for both domestic and international markets. A total of 2,164 employees raise more than 6.5 million market pigs a year. Seaboard Foods' farm operations supply animals for the processing plant in Guymon, Okla., and producer-owners of the St. Joseph, Mo., plant supply the animals to the St. Joseph processing plant. The company has seven feed mills nationwide, producing 2.4 tons of feed a year for its hog farms. Seaboard also owns High Plains Bioenergy, which supports the use of sustainable energy from and for the Seaboard Foods' system.
Since 1942, Pipestone Veterinary Services has provided quality care to animals large and small. Pipestone System shareholders are farmers across the Midwest who share common values in family, animal care and bringing the next generation back to the farm. In 1990, the first Pipestone System sow barn, named Hiawatha Gilts Ltd., was started with 700 sows, and now there are 170,000 sows in the Pipestone system.
Bill and Marsha Prestage founded Prestage Farms in 1983 with company headquarters in Clinton, N.C. Through extensive knowledge of animal production, vast practical experience and uncompromising commitment to customer satisfaction, Prestage Farms is dedicated to continuing its legacy and remaining an industry leader in pork and turkey production. The company is serious about animal protein production, with a turkey processing plant in North Carolina and a new pork-processing plant under construction in Iowa slated to open in 2018.
JBS is a worldwide leader in animal protein production, with production facilities, sales offices, feedlots, distribution centers and transportation hubs at locations in local neighborhoods and around the world. JBS USA is a leading processor of beef, pork and lamb in the United States, a leading processor of beef in Canada and the largest cattle feeder in the world with operations in the United States and Canada. The company is also a majority shareholder of Pilgrim's Pride Corp. JBS USA represents the North American arm of JBS S.A., the world's leading animal protein processor.
Iowa Select Farms is the largest pork producer in Iowa and the eighth largest in the United States. It was founded by and is privately owned by Iowa Falls natives Jeff and Deb Hansen. With nearly 700 swine farms across the state, Iowa Select Farms is one of the leading economic engines to Iowa's rural communities.
The company has 165,000 sows and annually produces nearly 1 billion pounds of pork.
Established in 1980, Carthage Veterinary Service Ltd. provides consulting and swine management services to independent swine producers and production systems throughout the United States, the Americas and Asia. In 2013, the practice established a consulting business based in China focused on education, training, farm construction and systems management.
AMVC Management Services provides a solution for total herd management from birth to market. AMVC offers its customers a progressive, systems approach to quality pork production. The company is headquartered in Audubon, Iowa, but has multiple locations in North Dakota, South Dakota, Colorado, Wyoming, Indiana, Ohio, Iowa and Kansas.
In 1989, the Maxwell Family, owner and operators of Goldsboro Milling Co., which is ranked as the nation's top turkey producer and processor with the recent purchase of Butterball from Con Agra in partnership with Smithfield Foods, was faced with excess milling capacity. Recognizing the success of their neighbors in the pig business, they decided to diversify and established Maxwell Farms, LLC. The Maxwells found they liked the hog business and expanded rapidly to become one of the top pork production systems in North Carolina.
 Brazil
Brazil is the fourth largest pork producing country. However, it falls sizably behind the three top countries, only producing 3.7 million metric tons of pork last year compared to the United States' 11.3 million mt.
Despite the smaller production across the country, BRF is the largest Brazilian hog producer and ranks sixth on the Global Mega Producer list with 380,000 sows. It is also one of the biggest food companies in the world, created from the association between Sadia and Perdigao, two giants of the food market.
As a global leader in exporting animal protein and producing foods that reach more than 150 countries in five continents, BRF produces 146,000 mt of pork annually and 10.437 million mt of feed. BRF, formerly Brasil Foods, is also one of the largest poultry producers in the world. BRF is one of the biggest compound feed manufacturers in the world, and the third largest company in the butchery of poultry in Latin America. In April 2015, BRF invested $19 million to take a 49% stake in SATS BRF Food Pte. Ltd., with Singapore Food Industries as the majority partner in the joint venture.
The formation of SATS BRF Food will create a food distribution and meat processing business that offers branded products initially for the Singapore market and later also for other parts of Southeast Asia.
Aurora Alimentos, Brazil's third-largest pork producer, consists of 12 affiliated Brazilian agricultural cooperatives that manufacture pork, poultry, dairy, pasta, vegetables and supplements for animal feed. In mid-2015, Aurora Alimentos announced its acquisition of the pork production and slaughter business of Chapecó Companhia Industrial de Alimentos at Chapecó in Santa Catarina. The company owns 173,000 sows and exports to about 70 countries worldwide. In addition to seven pig slaughterhouses, the company operates six poultry facilities and one dairy processing plant.
Russia
Backed by government incentives, Russian pork production is on the rise as it rounds out the top five pork-producing countries.
Miratorg is the only Russian hog farm on the Global Mega Producer list with 135,000 sows in production today, but it has plans to double production in 2018. In Russia, a multi-species, fully integrated company is not unique. Miratorg, however, has become one very quickly. In 2005 it was importing meat and processing only. It took over its first pig farm in 2006.
The company is also involved in poultry production, raising 1.4 million chickens per week. Miratorg is also in the final planning to stock its beef farm with 250,000 Angus cows and plans are on the way for an indoor sheep farm with 500,000 ewes. The company owns chicken, beef and lamb slaughter plants, produces its own feed and owns a chain of grocery stores.
Elsewhere around the world
The remaining hog farms on the Global Mega Producer list singly represent their respective countries in the rest of world.
Agrosuper S.A. is the largest pig producer in Chile with 150,000 sows. It was founded in 1955 by President/CEO Gonzalo Vial Vial. The company is a vertically integrated company with its own genetics, feed, farms and processing plants for distribution worldwide. It is engaged in the production, distribution and marketing of chicken, pork, turkey and salmon worldwide. The company is based in Rancagua, Chile, and employs over 15,000 people. It has 27 locations in Chile and offices in Italy, Japan, China, Mexico and the United States. In Chile, Agrosuper runs five feed mills, 208 sow farms, 141 breeding units, seven processing plants and 32 distribution centers. Two of the seven packing plants are for pigs, processing 3.4 million pigs in 2015.
Betagro Group is an integrated agricultural company based in Lop Buri Province, Thailand, and founded in 1967. The company is a complete production model which includes everything from manufacture and livestock farming to animal breeding, from producing pigs, broilers, layer chickens and breeders to manufacturing and distributing animal health products.
The pork production segment consists of 110,000 sows with plans to expand next year. The company focuses on producing premium quality food products for export and domestic consumption.
Kekén, the pork unit for Grupo Kuo, is Mexico's largest hog producer, with 100,000 sows, and the country's leading exporter to Japan and South Korea. In 2015, sales volumes grew 38%, and the company intends $350 million of capital investments in Yucatan over the next four years to further expand capacity for feed production, breeding and slaughter. Kekén ships its first exports to China in July 2016, and in June 2016 Kekén's parent company, Grupo Kuo, acquires full control of Nutricarsa, the joint venture food processing plant it operates with Cargill.
Subscribe to Our Newsletters
National Hog Farmer is the source for hog production, management and market news
You May Also Like
---