FY 2022 agriculture appropriations approved
FY 2022 agriculture appropriations approved
Legislative Watch: Bipartisan infrastructure bill; Congressional members ask USDA to fight line speed decision; Antitrust advisor.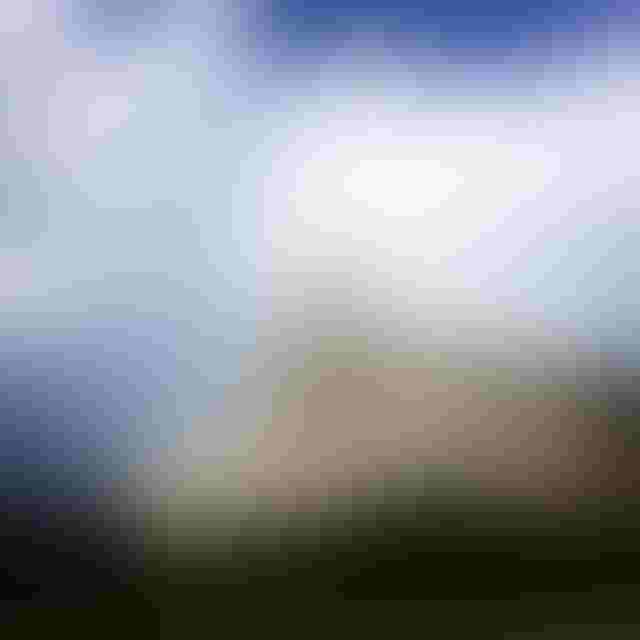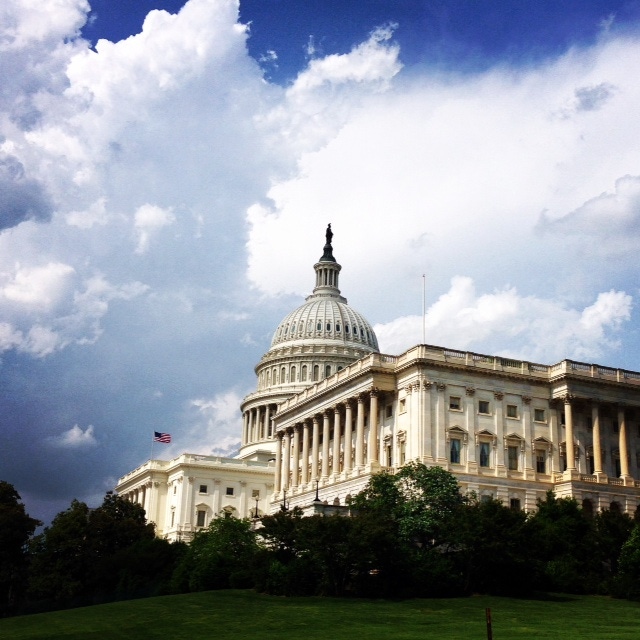 The fiscal year 2022 agriculture appropriations bill was approved by the House Appropriations Committee this week. The bill provides increased funding for rural broadband, climate-related programs, nutrition and research.
The $196.7 billion bill includes funding for both discretionary programs and mandatory programs. The discretionary programs are funded at $26.55 billion which is an increase of more than 10% above 2021.
During consideration of the bill, two amendments were adopted after much debate:
Line speed waivers - revokes line speed waivers that were issued during the COVID-19 public health emergency. This will affect 16 poultry waivers issued during the Trump administration.

China & USDA programs - prohibits companies owned by the People's Republic of China from purchasing U.S. farmland and participating in USDA programs.
The bill includes:
Rural Broadband - provides $907 million which is an increase of $165 million for the expansion of broadband service. This includes $800 million for the USDA's ReConnect grant and loan program.

Food Safety and Inspection Service (FSIS) - provides $1.153 billion for FSIS. The funding will maintain more than 8,700 inspection personnel for meat, poultry, and egg products that cover over 6,500 facilities.

Farm Programs - $1.873 billion is provided for farm programs which is an increase of $48.5 million over FY '21.

Agricultural Research - $3.324 billion, an increase of $226.5 million, is for agriculture research programs, including the Agriculture Research Service (ARS) and the National Institute for Food and Agriculture (NIFA).

Women, Infants, and Childen (WIC) - provides $6 billion in discretionary funding for WIC. It includes $834 million to increase the amounts of fruits and vegetables in the WIC Food Package.  It is estimated that 6.4 million women, infants, and children will participate in the WIC program in FY '22.

Supplemental Nutrition Assistance Program (SNAP) - provides $105.792 billion in mandatory funding for SNAP. It is estimated that 45 million people will use SNAP during FY '22. 

Child Nutrition Programs - $26.9 billion is provided for child nutrition programs (school lunch, school breakfast, Summer EBT, etc.), an increase of $1.774 billion over last fiscal year.
The bill will now be considered by the House of Representatives.
Bipartisan infrastructure bill
President Biden and a bipartisan group of Senators reached an agreement on an infrastructure package. The bill provides $579 billion in new spending over existing funding over five years.  According to administration officials this will be the largest investment in public transit in history and the largest investment in repairing bridges since the construction of the interstate highway system.
The bill provides additional funding for many of agriculture's priorities including rural broadband, bridges, highways, ports, and waterways.
The package includes:
$110 billion for roads, bridges, and major projects. It is estimated that 1 in 5 miles of highways and major roads, and 45,000 bridges are in poor condition. 

$65 billion for broadband infrastructure. The Federal Communications Commission (FCC) estimates that over 35% of rural Americans lack access to broadband at acceptable speeds.

$41 billion for airports, ports, and waterways of which $16 billion will be for ports and waterways. This should provide funds for the Army Corps of Engineers to be able to begin replacing aging locks and dams.

$48.5 billion for public transit to repair existing transit systems and to develop new transit systems.

$66 billion for passenger and freight rail.

$7.5 billion for EV infrastructure that would construct 500,000 chargers nationwide.
The Senate may consider the bipartisan package before the summer recess.
The House of Representatives this week passed the INVEST Act, a $715 billion transportation and infrastructure bill that focuses on roads, bridges, transit and rail, and clean drinking water. It passed on a mostly party line vote with only two Republican members supporting the bill.
Congressional members ask USDA to fight line speed decision 
A group of 70 Senators and Representatives is asking the USDA and the Department of Justice (DOJ) to defend the New Swine Inspection System (NSIS) by taking legal action to overturn the recent U.S. district court's decision to strike down the NSIS. 
The members said in a letter to the USDA and DOJ, "While the economic impact to these packers will be significant, it is the nation's small and medium-sized hog farmers who will suffer the greatest harm from upstream impacts. It is imperative that USDA act quickly, and pursue all available options, to prevent this reduction in packing capacity which is set to take place at the end of June."
The letter continued: "As the hog production cycle spans nearly a year, hogs set to enter this reduced-capacity market are already being raised. Farmers have little ability to alter their supply in the next year. Many farmers supplying these NSIS plants will need to find alternative destinations for their hogs.  The resulting surplus and reduced demand in a concentrated geographic region will shift economic power to pork processing companies. The culmination of economic losses from the pandemic, multiple years of trade retaliation, and the court's decision may result in some producers selling their operation. By failing to act, USDA will drive consolidation in the pork industry."
The letter was initiated by Senator Chuck Grassley, R-Iowa, and Representatives Jim Hagedorn, R-Minn., and Dusty Johnson, R-S.D. 
Antitrust advisor
Representatives Abigail Spanberger, D-Va., and Marianette Miller-Meeks, R-Iowa, introduced legislation, the Meat Packing Special Investigator Act, to establish a "special investigator for competition matters" within USDA's Packers and Stockyards Division, which monitors the meat processing sector for unfair trade practices. Senators Jon Tester, D-Mont., Chuck Grassley, R-S.D., and Mike Rounds, R-S.D., introduced the bill earlier this month in the Senate.
Happy July 4th Everyone!
Sources: P. Scott Shearer, who is solely responsible for the information provided, and wholly own the information. Informa Business Media and all its subsidiaries are not responsible for any of the content contained in this information asset.
Subscribe to Our Newsletters
National Hog Farmer is the source for hog production, management and market news
You May Also Like
---