Five trade priorities for U.S. pork
Five trade priorities for U.S. pork
Need to negotiate better market access in Asia Pacific; address own trade limiting policies, including H-2A visa restrictions.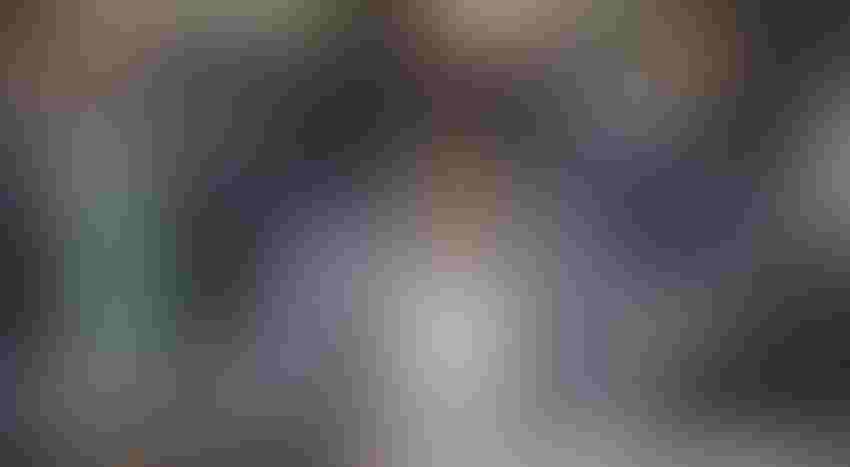 Last year the U.S. pork industry exported nearly $7.7 billion worth of pork, with those exports supporting 155,000 U.S. jobs and adding $14.5 billion to the country's GDP. More importantly, Lori Stevermer says, those exports equated to about $61 per head marketed and 25% of the total pork produced.
"Our trade successes can largely be attributed to our ability to produce the world's safest, most nutritious, most affordable [pork], and to fair and unfettered access to foreign markets negotiated through comprehensive trade agreements," Stevermer says. "It is clear that such agreements are why we have been on average the top pork exporter in the world."
During the House Committee on Agriculture's Subcommittee on Nutrition, Foreign Agriculture, and Horticulture hearing on "Stakeholder Perspectives on Agricultural Trade" Thursday, Stevermer testified on behalf of the more than 60,000 pork producers nationwide. The National Pork Producer Council President-Elect says U.S. pork exports have increased more than 1800% in value and more than 1500% in volume since 1989, the year the United States implemented its first substantial free trade agreement.
"Comprehensive trade deals eliminate tariff and non-tariff barriers to U.S. goods, and they are vehicles for setting science-based standards and for resolving trade disputes that may arise," Stevermer says. "Policies that foster the free flow of goods and expand export markets are critical to the continued success of America's pork producers, U.S. agriculture and the overall American economy."

Stevermer says the U.S pork industry has five trade priorities:
Negotiate better market access for U.S. agriculture in the Asia-Pacific region. While the Indo-Pacific Economic Framework is a good starting point, Stevermer says market access and elimination of tariff and non-tariff barriers should be part of the discussion. Also the United States should continue urging the Philippines and Vietnam to make the tariff reductions on pork they imported the past couple of years permanent.

Urge China to drop its 25% retaliatory tariff on U.S. pork muscle cuts coupled with its most favored nation tariff. U.S. pork pays a 33% tariff compared with the 8% rate our competitors have in the market.

Leverage U.S. preferential trade programs such as the generalized system of preference and the African Growth and Opportunity Act to open markets that currently restrict U.S. pork exports, despite those countries getting duty free access to the United States.

Address our own trade limiting policies, including restrictions on H-2A visas that don't allow their use for year-round farm and packing plant labor, as well as a proposed labeling rule that would likely violate WTO trade rules and could prompt retaliation from trading partners.

Prevent African swine fever from reaching the U.S. mainland. "If we can't do this, all those other priorities will be irrelevant," Stevermer says. "An ASF outbreak in the U.S. would immediately close foreign markets to our pork exports, devastating our producers and other proteins, and the corn and soybean meal farmers who provide livestock feed."
"Fair and unfettered trade has helped the United States become an economic powerhouse," Stevermer concludes. "To maintain that position, the country must expand trade in existing markets and open new markets, and it must resolve issues that could negatively affect our ability to trade."
Subscribe to Our Newsletters
National Hog Farmer is the source for hog production, management and market news
You May Also Like
---