First hurdle of the year is California's Prop 12
First hurdle of the year is California's Prop 12
Supply situation is bullish; report confirms no expansion in U.S. hog market.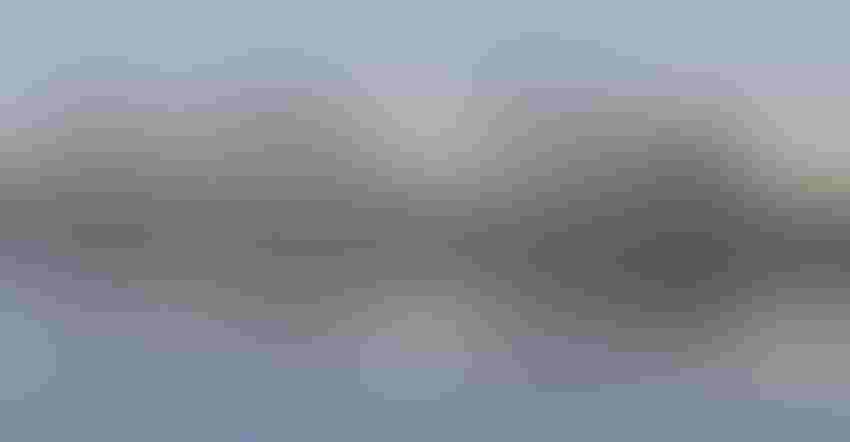 California's Prop 12 was passed in 2018 and was ignored by just about everyone until about six months ago. Originally placed on the ballot as an animal rights act, in truth, its all about the government telling Americans how to eat and what to eat to control climate change. The market has come to terms with the idea that enforcement is impossible.
Sadly, in this environment, lawsuits can be an effective way to attempt enforcement. Prop 12 is a big headache. Prop 12, in the short-term, is a nonevent for the market. In the long-term, it's bearish.
I choose to ignore Prop 12 because the market is ignoring it. Look at the charts. They're bullish. Look at the supply situation facing the hog market, it's bullish. Indeed, the USDA Quarterly Hog and Pig Report confirmed that there's no expansion occurring in the U.S. hog market. It did not really show any contraction but more of a stable picture. However, the report confirmed that butcher hog supplies over the next six to nine months will run lower than year-ago numbers. I'm really not sure how anyone can dispute this conclusion.
My sources continue to confirm that pork producers in the European Union (EU) are reeling from African swine fever (ASF) and its impact on German pig prices. In fact, all producers in the EU are losing money. In addition, ASF is jumping around Germany which is creating great fear. My sources are quietly whispering that France is likely next. Grain prices are not dropping and in fact appear to be accelerating to the upside. Pork producers in the EU can be expected to continue culling the herd.
The situation in China is very uncertain. Chinese authorities confirmed that 500,000 sows were culled during November. However, they continue to report incredibly large inventory which most analysts outside of China simply do not believe. We are highly confident that a huge cull took place in the first half of 2021, creating a massive oversupply of pork.
Hog prices in China, for all of 2021, were down 55%. The six-month decline, however, was only down 4.3%. So, the acceleration downward, caused by aggressive culling and oversupply, mostly occurred in the first half of the year. In the last week of the year, prices bounced by 4%.
My assumption regarding China is that eventually production will bottom out and pig prices will soar upward, again. This will most likely coincide with large imports of U.S. pork. The USDA is projecting U.S. pork exports to turn higher in 2022, currently projected to rise just over 3% which would make them record large.
The odds appear fairly high that the Omicron variant will peak in January. The stock market is subscribing to this outlook. Solid economic growth will keep meat consumption in high gear. Pork currently has a huge price advantage over beef. In addition, chicken prices are record high, meaning pork has an advantage over chicken as well.
In last month's article I discussed an important seasonal low that was due about the moment you read the article. The article was published Dec. 6 and the December low in the February hog contract occurred on Dec 8. My upside target for February hogs is $90, give or take 100 points. My long-term upside target in the summer hogs is a test of $120.
For a free 30-day trial to my evening livestock wire feel free to send an email to [email protected].
Source: Dennis Smith, who is solely responsible for the information provided, and wholly owns the information. Informa Business Media and all its subsidiaries are not responsible for any of the content contained in this information asset. The opinions of this writer are not necessarily those of Farm Progress/Informa.
Subscribe to Our Newsletters
National Hog Farmer is the source for hog production, management and market news
You May Also Like
---