Federal checkoff funds approved for Cuba promotion efforts
Federal checkoff funds approved for Cuba promotion efforts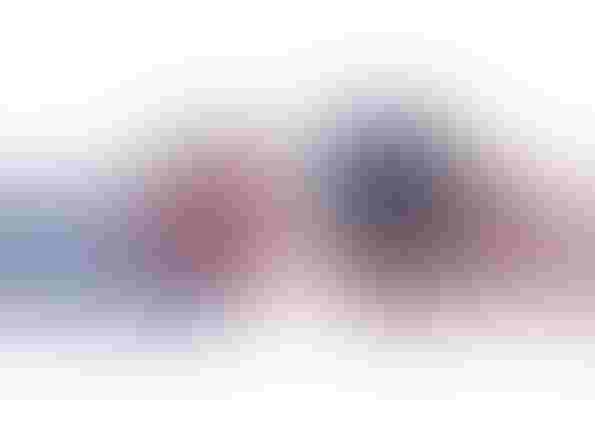 Secretary of Agriculture Tom Vilsack announced while traveling with President Obama in Cuba that funds from the 22 federal checkoffs and 18 marketing order programs can be used to finance research, promotion and marketing efforts in Cuba.
This will help U.S. agriculture compete with the ever-growing competition for the Cuban market. In announcing this major step forward, Vilsack said, "Recognizing the importance of agriculture in the United States and Cuba, USDA is advancing a new partnership for the 21st century between our two countries. U.S. producers are eager to help meet Cuba's need for healthy, safe, nutritious food. Research and promotion and marketing order programs have a long history of conducting important research that supports producers by providing information about a commodity's nutritional benefits and identifying new uses for various commodities."
USDA will review the various proposals from the cooperators regarding Cuba to make certain they are consistent with existing requirements. USDA identified various activities that could take place, including:
Provide nutritional research and guidance, as well as participate with the Cuban government and industry officials, at meetings regarding nutrition and related Cuban rules and regulations.

Conduct plate waste study research in schools to determine what youth eat and what they discard, leading to improved nutritional information that helps develop the guidance for school meal requirements, ensuring students are getting adequate nutrition to be successful in school.

Provide U.S.-based market, consumer, nutrition and environmental research findings to Cuban government and industry officials.

Research commodities' role in a nutritious diet that improves health or lowers the risk of chronic diseases.

Study the efficacy of water disinfectants to eliminate/inactivate bacteria on commodities.

Test recipes and specific products among Cuban consumers of all ages, with the goal of increasing product development and acceptance.

Conduct consumer tracking studies to measure attitudes when it comes to a specific commodity and consumption and to identify consumer groups based on their behavior, attitudes and purchasing habits for a particular commodity.
U.S. agricultural and food groups, including the American Farm Bureau Federation, National Farmers Union, American Soybean Association, National Grain and Feed Association, International Dairy Foods Association, National Black Growers Association, and USA Rice, praised the administration's announcement. The U.S. Agriculture Coalition for Cuba said, "U.S. Agriculture Coalition is proud to be on the ground in Cuba in tandem with USDA continuing to forge industry-to-industry partnerships during President Obama's historic visit. We applaud Vilsack for his leadership on advancing U.S.-Cuba agricultural relations and are pleased that the two countries have signed a groundbreaking MOU in agriculture. We are especially pleased that farmer-funded checkoff dollars can now be used to facilitate relationships in country. USACC continues to support USDA's efforts to place staff on the ground in Cuba."
In 2014 Cuba imported more than $2 billion in agricultural products including $300 million from the United States. However, the U.S. sales to Cuba fell to $148.9 million in 2015. Major competitors for the Cuban market are the European Union, Brazil and Argentina. 
Subscribe to Our Newsletters
National Hog Farmer is the source for hog production, management and market news
You May Also Like
---