Failure to communicate
Failure to communicate
Many in the industry firmly believe China's not sharing a fraction of the information pertaining to the actual story and actual spread of African swine fever.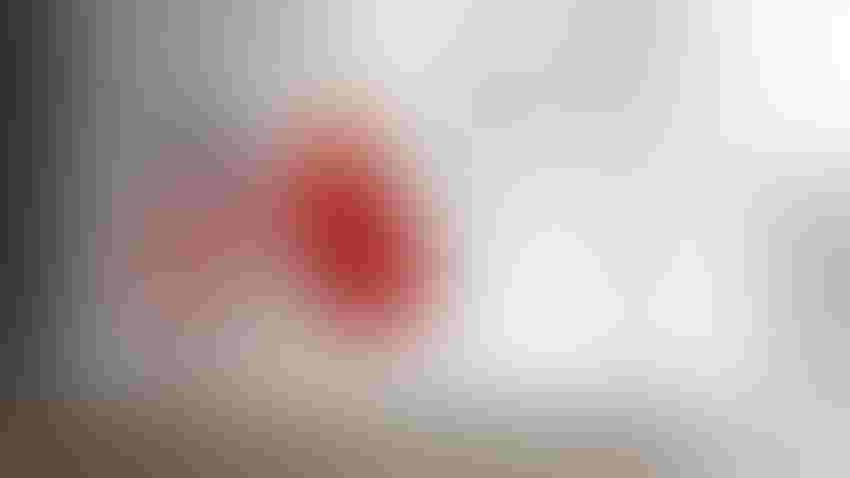 MicroStockHub-Getty Images
United States pork producers continue to expand production in a very uncertain environment. We are assured record large production for this year and likely next year according to the data from the most recent hog and pig report. This is not a surprise as the industry has been in an expansionary phase for several years.
Total pork production this year is projected to rise 5.3%, reaching 27.7 billion pounds and record large. Exports are also expected to increase, currently projected to be 6.450 billion pounds, up 7.7% from last year and record large. Because total production is projected to rise by 1.4 billion pounds versus exports increasing by about 460 million pounds, total pork available per capita in the United States is projected to rise to 52.3 pounds compared to 50.6 pounds in 2018. So taking these numbers to heart, one would expect a sustained lower trending hog market during the course of this year, causing widespread losses in the industry and forcing an end to the expansion.
The bearish fundamental developments during the course of 2018, in addition to record large production, also included tariffs slapped on U.S. pork by Mexico, our second largest export customer and tariffs slapped on U.S. pork by China, our fourth largest export customer. These tariffs, by the way, remain in place as of this date. The once bearish cancellation of the North American Free Trade Agreement has been replaced with a new trade agreement (United States-Mexico-Canada Agreement) so a negative fundamental actually turned into a positive fundamental during the course of 2018.
In the face of and despite the above discussed bearish fundamentals, lean hog futures bottomed out in the late-summer and proceeded to stage an impressive $20 rally that finally peaked in November. Recently prices have pulled back 50% of the rally. Why did this (the rally) occur in the face of overwhelmingly bearish fundamentals? The game-changing development was the news of African swine fever in China.
Since ASF was first reported in China there have been 108 cases reported covering 26 of 34 total provinces. The disease has spread across the entire country. It was first reported (last August) in the northeast and has since spread to the central part of China, the southern part, the southwestern part and most recently the northern areas. The disease could very well spread into other Asian countries with one report recently in Mongolia. We've since learned that disease is spreading rapidly in Mongolia.
Why is ASF a big deal? First off, this is a big deal because the Chinese are not showing any ability to control the spread of the disease. Second, small, what they call courtyard producers, make up 30% to 40% of the total hog inventory in China. ASF could, over the next few years, effectively wipe out nearly all of these producers. Thirty percent of the pig population in China equates to about 130 million pigs. For comparison, the U.S. pig population stands at about 74 million pigs. But that's not all. The disease has also been reported at a few large farms in China. In addition, recent data seem to indicate that widespread and aggressive breeding herd liquidation has been taking place in China. Again, the numbers involved or possibly involved are enormous. There are 40 million sows in China and the Chinese government is reporting that the breeding herd is down 8% compared to one year ago.
As the disease continues to spread, estimates of total pigs to die and/or be culled range from 916,000 (the official number provided by the Chinese government) to 100 million. The number used by the Chinese authorities amounts to less than half a percent of the total pigs in China. The estimate of 100 million is around 20%. Because the disease continues to spread there's really no point in trying to pin a number. It's a moving target. For comparison, the United States lost 6 million to 8 million pigs in the porcine epidemic diarrhea year. Losses in China from ASF, this year alone, will likely exceed 8 million head.
So why are hog futures trending lower, challenging support and seemingly unconcerned about ASF in China? One of the major problems or issues is "failure to communicate." "What we have here is failure to communicate." While this line comes from the 1967 Paul Newman film "Cool Hand Luke," the label applies to the Chinese government. Frankly, most in the industry firmly believe they're not sharing a fraction of the information pertaining to the actual story and actual spread of ASF. Of course, complicating matters is the fact that the United States and China have locked horns in a trade war. U.S. pork is currently facing a 50% tariff on pork shipped to China. Chinese imports of U.S. pork were cut in half last year in the face of tariff headwinds.
It appears the lean hog futures market is trading the certainty of record large production and the certainty of tariffs on U.S. pork to Mexico and China. The market appears unwilling to trade the vast uncertainty of pig losses in China. Is this understandable and reasonable? Yes. Is this correct? In my opinion, no. It is very possible that the spread of ASF in China will continue for years and totally change the manner in which they raise pork. Consider it highly possible, in fact a near certainty, that China will have to ramp up pork imports dramatically over the course of the next few years. Keep in mind that the Chinese authorities, as a communist government, will do anything to prevent a major spike in food prices that impacts their population of 1.6 billion people. Pork is the staple in China; everyone eats pork. Thus, pork prices play a very large role in the calculation of the consumer price index. Frankly, the Chinese government simply will not allow pork prices to spike higher in China for any sustained period of time. Price or cost will be secondary. Obtaining product will occur at any price.
The pig population in China is estimated to be 430 million pigs of which about 40 million are breeding stock. Sources estimate that about 700 million pigs are slaughtered in the country each year. China does not produce enough pork to meet their demand. They import pork every year. In other words, every hog that dies due to ASF or is culled to prevent the spread of ASF, is a carcass that will have to be imported. Recent data indicate that pork production in China last year was down nearly 1% at 54 million tons. The Chinese imported 1.19 million tons of pork in 2018. China consumes more pork than the rest of the world combined. Think about the enormity of that fact. If the Chinese need to double, triple or quadruple pork imports in the coming years, U.S. pork prices will move sharply higher.
Exactly how and when this unfolds is the difficult part of the equation. Some say, obviously, not until the trade dispute is resolved and the 50% tariff is dropped. Some say they'll step into our market and begin importing pork after the lunar New Year which would be in late-February. Some say large Chinese imports are not likely to begin until the second half of the year when supplies actually begin to tighten in China. Part of the problem, or delay, is the realization that widespread breeding stock liquidation has actually flooded the market with pork. Of course, the more breeding stock liquidated now the more amplified and bullish the situation will become eight to 12 months down the road.
Keep in mind that failure to communicate is something the Chinese do often and they do it well. The Chinese are smart traders. At the moment only they know the real situation in China regarding ASF and resulting pig death losses. At the moment, U.S. ham prices are sitting at 10-year lows and some loin prices are sitting at 40-year lows. In my opinion, given their full knowledge of the situation and given that the situation is likely far worse than what we've been told, they'll enter our market in a major way sooner rather than later.
I'm a believer that low prices cure low prices. In the case of pork, hams are being offered to the world at 10-year low prices and pork loin cuts are being offered at price levels not seen in 40 years. In normal times low price gradually stimulates demand enough so that supply is eventually absorbed. Moving forward into 2019, I doubt this will be a normal year. In other words, as news and information regarding the ASF situation in China becomes more widespread and known, the incentive to move aggressively into the U.S. pork market, at these price levels will be greater than ever. The sudden and impressively large surge in demand will likely gobble up the record large production and contribute to swift and impressive strength in product, cutout values, cash hog prices as well as lean hog futures prices.
Currently lean hog futures are simply facing too many uncertainties compared to the certainty of record large production. Our strategy has been to remain mostly unhedged for our producer/hedger clients and to own calls for speculative traders. This strategy, in effect, is simply buying time for the vast uncertainties to develop into concrete bullish certainties.
Source: Dennis Smith, who is solely responsible for the information provided, and wholly owns the information. Informa Business Media and all its subsidiaries are not responsible for any of the content contained in this information asset.
Subscribe to Our Newsletters
National Hog Farmer is the source for hog production, management and market news
You May Also Like
---