Excellent pork demand has been the driver
Excellent pork demand has been the driver
Summer hog futures contracts are just now testing and penetrating resistance levels at $80. In my opinion the summer hog market has $5 upside potential and possibly as much as $10 from current prices.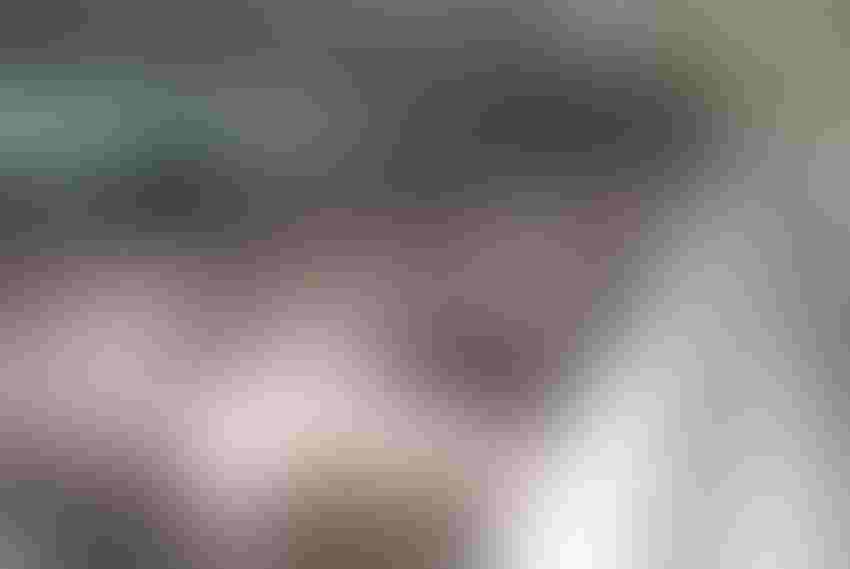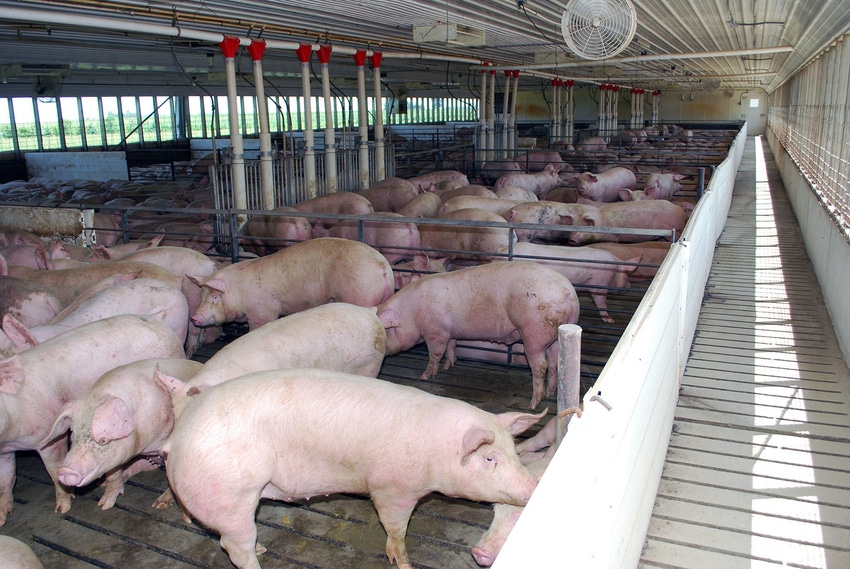 Last fall we all feared a debacle in hog prices as concern mounted that slaughter capacity would be exceeded and result in a collapse in hog prices. It never happened.
It turns out that packer margins were highly profitable, so profitable that they were willing to pay overtime and process numbers above capacity without breaking cash hog prices severely. During the first two months of this year, when virtually no hogs were backed up during the early winter and the holidays, cash prices surged higher until finally peaking in February. Cash prices were then throttled lower during much of April as supplies were consistently larger than expected.
However, this behavior was eventually rectified as surging demand for pork once again saved the day. Cash hog prices have since rallied sharply during May almost as if a "bullish" switch had been turned on.
In reflection, first quarter pork exports were up 17% compared to the first quarter of 2016. This represents a huge year-over-year change in trade. Typically we speak of exports being up or down 2% to 4%, not 17%. During the quarter exports to Mexico were up 33%, up 8% to Japan, up 32% to South Korea, up 34% to Australia, up 98% to Colombia, up 28% to the Dominican Republic and up 5% to the Philippines. During the quarter, exports were unchanged to Canada and down 12% to China/Hong Kong. So, the huge growth in exports occurred without the help from China. First-quarter pork exports as a percentage of production equaled 22.3% compared to 19.6% in the first quarter of 2016. Again, these are very impressive trends and should they continue one can anticipate higher hog prices during the course of 2017.
Finally, on the export front, the U.S. dollar has been trending lower making pork exports more attractive. Very few thought we'd be experiencing a weakening dollar during the course of 2017.
Domestic pork demand has also been powerfully strong. On the backside of record large pork production last year, total frozen pork stocks, as of April 1, were down 10% compared to last year. Clearly this indicates that usage has been greater than production, forcing a drawdown in frozen supply. Ham stocks on April 1 were down 6% from last year. Belly stocks were down 69%, loin stocks down 24% and trimmings were down 9%. Pork sparerib stocks were unchanged from last year with pork butts up 12%.
Looking ahead, the USDA is forecasting record large production this year as producers continue to expand at a steady, but cautious, rate. Pork production for this year is currently forecast at 26.0 billion pounds, or up 4.4% from last year. For 2018, the USDA is projecting production to be 26.9 billion pounds, or up 3% from this year. Both years would be record high production. I have no quarrel with these projections although we're hearing that hog weights are declining a bit faster than normal due to quality issues with corn. Lower weights than expected might shave some production off future forecasts. The real good news for hog producers is the fact that slaughter capacity will be increasing into next year with total slaughter capacity slated to increase by 8%. Finally, export projections indicate that exports this year will rise by nearly 8% with exports for next year slated to increase by another 4%. These are very positive trends and actually project to only a very small increase in per capita pork supplies for this year. In addition, the huge pace of first quarter pork exports could indicate that actual exports may exceed projections.
From an analyst/trader standpoint there are several items that I'm watching closely going into summer. First, I'm hearing that bellies are being pulled out of the freezer during May. If this is correct, fresh belly prices could become explosive and wild this summer as usage increases and production declines. An increasingly large portion of bacon demand is centered in food service demand which, in my opinion, is more inelastic. For example, the widespread use of bacon at the fast food restaurant represents inelastic demand for bacon. Arby's has just re-introduced their pork belly sandwich. Chick-fil-A has just introduced, for the first time, a chicken sandwich topped with bacon. Burger King is advertising their burgers topped with bacon and McDonald's has featured bacon on their menu for months. These sandwiches won't be pulled from these menus regardless of the price of bacon.
Second, another item I'll be watching closely this summer will be packer processing margins. Finally, I'll be closely watching the size of the hog runs and the resulting seasonal decline in pork production. Last year the August lean hog contract reached $90 before topping. Summer hog futures contracts are just now testing and penetrating resistance levels at $80. In my opinion the summer hog market has $5 upside potential and possibly as much as $10 from current prices. Are you ready for the summer hog market?
Subscribe to Our Newsletters
National Hog Farmer is the source for hog production, management and market news
You May Also Like
---