Environmental Steward of the Pork Industry Nominations Open to All
Environmental Steward of the Pork Industry Nominations Open to All
Each year, National Hog Farmer magazine joins forces with Pork Checkoff to identify and recognize some of the top environmental management programs in the U.S. pork industry. This program was developed to recognize pork producers and managers who exemplify outstanding manure nutrient management and innovation, air and water quality, wildlife preservation and community service. This is the 16th year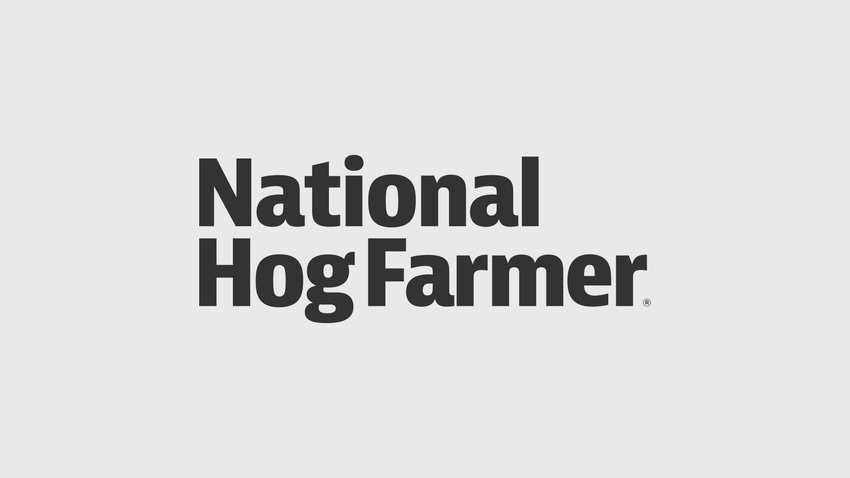 Each year, National Hog Farmer magazine joins forces with Pork Checkoff to identify and recognize some of the top environmental management programs in the U.S. pork industry. This program was developed to recognize pork producers and managers who exemplify outstanding manure nutrient management and innovation, air and water quality, wildlife preservation and community service.
This is the 16th year of the Pork Industry Environmental Steward Award Program, launched to showcase pork producers with all types and sizes of production systems, who demonstrate a positive stewardship of the natural environment in and surrounding their production sites.
Through this program, the pork industry in general, and pork producers individually, have provided a greater public awareness and appreciation for pork producers' conscientious environmental management. Additionally, this program has reinforced to the nation's policymakers and the general news media that pork producers are committed to protecting the environment and our valuable natural resources.
Areas of Evaluation
Nominations are now open for the class of 2010 Environmental Stewards of the Pork Industry. A national committee comprised of pork producers and various pork industry and natural resource organizations will review all nominations and select four to be recognized nationally.
Nominations will be evaluated in eight key areas:
General farm background and pork production information;

Manure/nutrient management;

Soil conservation management efforts;

Water conservation management efforts;

Air quality management and odor control strategies;

Wildlife habitat management;

Neighbor and community relations; and

A short essay describing the nominee's view on the meaning of environmental stewardship.
Open to All
Since 1995, Environmental Steward award winners have represented a broad array of production systems, including family-owned-and-operated farms, contract producers, and management teams working within an integrated production system.
Video clips of recent Environmental Steward award recipients may be accessed at: (http://nationalhogfarmer.com/video/environmental-stewards/).
Pork producers can apply or be nominated for this award by state pork producer groups, Extension agents, swine veterinarians or other industry-related professionals. A nomination must focus on a single production site, outlining the owner's and/or manager's diligence and expertise in applying their environmental management program.
Each farm selected for this award will be featured in a special report published in the Sept. 15, 2010 issue of National Hog Farmer. Winners will also be recognized during Pork Industry Forum held in March the following year.
Additional information and an easy-to-use nomination form are available on the sponsors' Web sites: www.pork.org or www.nationalhogfarmer.com. Or, you may call the National Pork Board at (800) 456-7675 or write: National Pork Board, Box 9114, Des Moines, IA 50306 to request the nomination forms.
Send nominations to: National Pork Board, Attention: Pork Industry Environmental Steward Award Program, Box 9114, Des Moines, IA 50306-9620. Nominations must be postmarked by March 31, 2010.
Subscribe to Our Newsletters
National Hog Farmer is the source for hog production, management and market news
You May Also Like
---