Elanco to distribute Aptimmune's PRRS killed autogenous vaccine
Elanco to distribute Aptimmune's PRRS killed autogenous vaccine
Porcine reproductive and respiratory syndrome cost the U.S. swine industry $664 million per year from 2005 to 2010, or about $1.8 million per day.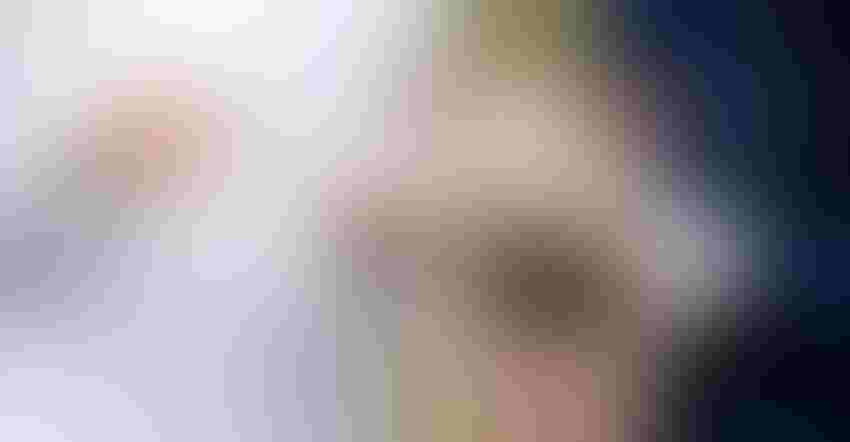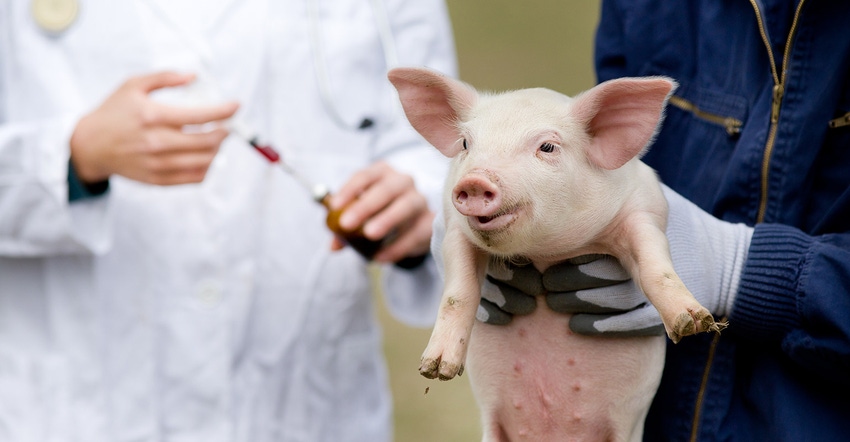 Elanco Animal Health Incorporated has entered into an agreement with Aptimmune Biologics, Inc., as the exclusive distributor of their porcine reproductive and respiratory syndrome inactivated, or killed, vaccine based on Aptimmune's Barricade technology platform in the United States.
An inactivated vaccine is one consisting of virus particles, bacteria or other pathogens that have been grown in culture and then killed to destroy disease-producing capacity.
Aptimmune's PRRS killed autogenous vaccine is the world's first autogenous mucosal vaccine to prevent clinical manifestations of PRRS — a viral disease that attacks the reproductive system of sows and gilts, causing respiratory illness in pigs of any age and can be fatal to infected piglets. PRRS cost the U.S. swine industry $664 million per year from 2005 to 2010, or about $1.8 million per day, according to the National Pork Board. PRRS compromises overall herd well-being by reducing growth and increasing mortality which, in turn, impacts the long-term sustainability and viability of pig farms.
Administered intranasally rather than by injection, Aptimmune's PRRS killed autogenous vaccine is complementary to traditionally injected modified live vaccines like Elanco's Prevacent PRRS.
Acting directly over the mucosal surfaces where PRRS infection occurs, Aptimmune's PRRS killed autogenous vaccine is based on a proprietary Barricade platform technology that contains proprietary nanoparticle and exclusive adjuvant components plus an autogenous PRRS virus antigen produced on ZMAC cell line, which is an immortalized porcine alveolar macrophages line.
Aptimmune's killed autogenous PRRS vaccine was developed for use with Aptimmune Biologics' patented Barricade delivery system. Aptimmune bottles are attached to a handheld Barricade spray applicator. The spray nozzle is then inserted into a pig's nostril, where a single dose of the vaccine is administered.
Aptimmune's killed autogenous PRRS vaccine is intended for healthy pigs 7-10 days of age. The vaccine can be administered again at weaning, or three weeks old. A 21-day withdrawal period is required, representing the fewest number of days allowed for autogenous products.
The distribution agreement allows Elanco to strengthen its PRRS solutions portfolio, advancing prevention tools with modified live vaccine and autogenous killed vaccines, while having a wide array of antimicrobials and administration routes to control secondary swine respiratory disease pathogens such as: Pulmotil AC (tilmicosin phosphate), Pulmotil Premix, Baytril 100 (enrofloxacin) and Increxxa TM (tulathromycin injection).
"We are excited about the opportunity Aptimmune's PRRS technology can bring to our swine customers. Alongside Elanco's Prevacent PRRS modified live vaccine, this agreement strengthens Elanco's position as a respiratory disease solutions provider for the U.S. swine industry," said Scott Carr, technical fellow and leader of Elanco's consulting veterinarian division for swine.
"PRRS continues to have a major impact on swine production and health," said Heather Bessoff, Aptimmune's CEO. "Solutions that protect piglets at a very early age are paramount to controlling this endemic virus. Partnering with Elanco on the distribution of our autogenous PRRS vaccine gives veterinarians and producers another tool in their toolbox with a solution that hasn't been available before. Elanco's presence and name in the industry helps get the word out that safe early vaccination is possible."
Elanco will make Barricade PRRS killed autogenous vaccine available to veterinarians in the first half of 2023.
Subscribe to Our Newsletters
National Hog Farmer is the source for hog production, management and market news
You May Also Like
---