Dietary guidelines keep meat on dinner tables
Dietary guidelines keep meat on dinner tables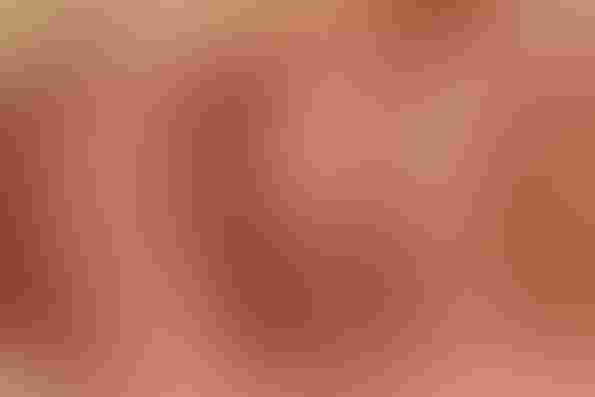 Meat still has a place at Americans' dinner tables, according to the long-awaited updated dietary guidelines. Sylvia M. Burwell and Tom Vilsack, secretaries of Health and Human Services and USDA, respectively, today released the updated nutritional guidelines that encourage Americans to adopt a series of science-based recommendations to improve how they eat to reduce obesity and prevent chronic diseases like Type 2 diabetes, hypertension and heart disease.
The U.S. government's release of the 2015 Dietary Guidelines may be a win for the country's meat industry, but it's more of a win for the American consumer.
Adria Huseth was pleasantly surprised that these final recommendations include a place for lean meats, such as pork, but she sees these dietary guidelines as a promotion of a balanced diet. Huseth is a registered and licensed dietitian working for the National Pork Board.
"No American eats just one food, or only out of one food group," she says, "this is supportive of all food groups; just a way of supporting what healthy foods to eat, fruits and vegetables, lean meat — such as pork — there are many cuts that fit into this pattern; whole grains, low-fat dairy and healthy oils."
Huseth points to the nutrient-punch offered in one 3-ounce pork tenderloin that offers an excellent source of thiamin, selenium, protein, niacin, B vitamin, B6, phosphorous, riboflavin, zinc and potassium. "So if you take that out of your diet, you're going to be deficient in those nutrients and vitamins and minerals, and we don't want any American to be deficient in these nutrients. … We are fortunate as Americans that we have an abundance of food, so we might as well make healthy choices."
She doesn't see these guidelines as a win or loss for any group, but rather just affirming what Americans can eat to maintain or begin a healthy lifestyle. "Americans are sick and tired of hearing what they can and cannot eat," she says. "Americans know how to eat … We were pretty happy with this final report because it reinforced the importance of lean meat and how it fits into a healthy eating pattern."
Though it doesn't hurt for the American consumer to be reminded of how to eat a healthy diet, these government-issued dietary guidelines, which are updated every five years, are the basis for developing the school lunch program and other government food programs.
Preliminary recommendations announced last February by the Dietary Guidelines Advisory Committee didn't sit well with the meat industry and livestock producers as the FGAC suggested that lean meat play a lesser role in Americans' diets.
Industry groups fought back, arguing that years of research point to the importance of lean meat in one's diet.
Huseth is happy that lean meat, not just pork, is included in the final guidelines, and doesn't suggest putting pork over other meats, again stressing that all Americans seek a balanced diet on the way to healthy living.
The National Pork Producers Council issued a statement that the group is pleased with and supports the final 2015 Dietary Guidelines for Americans. "We're glad to see that lean meat, such as pork, remains part of a balanced, healthful diet and that the guidelines focus on diet and nutrition and don't stray into extraneous matters, including 'sustainability.'"
"Everyone can always make healthier food choices, and this report is just supportive of that," Huseth says.
Subscribe to Our Newsletters
National Hog Farmer is the source for hog production, management and market news
You May Also Like
---