Declining EU pork production creates opportunities for U.S. gains
Declining EU pork production creates opportunities for U.S. gains
With tighter and more expensive supplies of EU pork now leaving the continent, USMEF sees room to increase U.S. market share in several key destinations.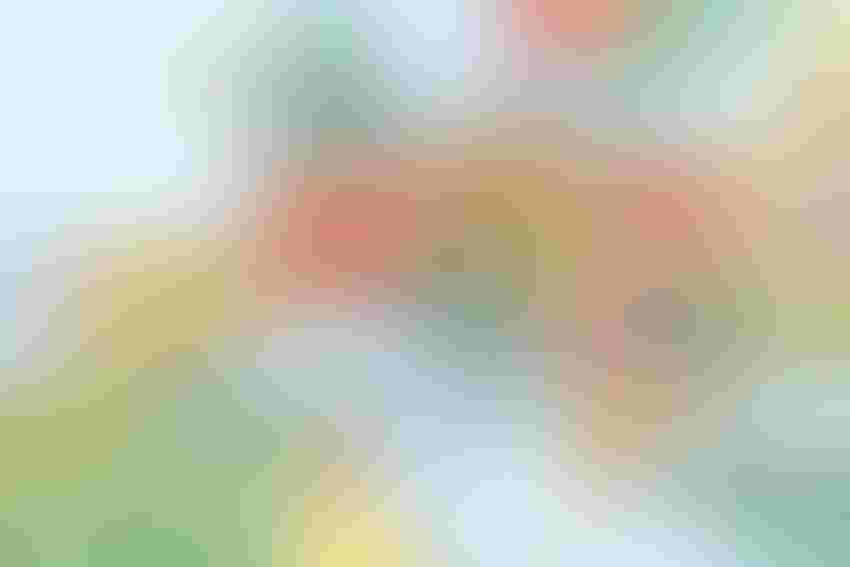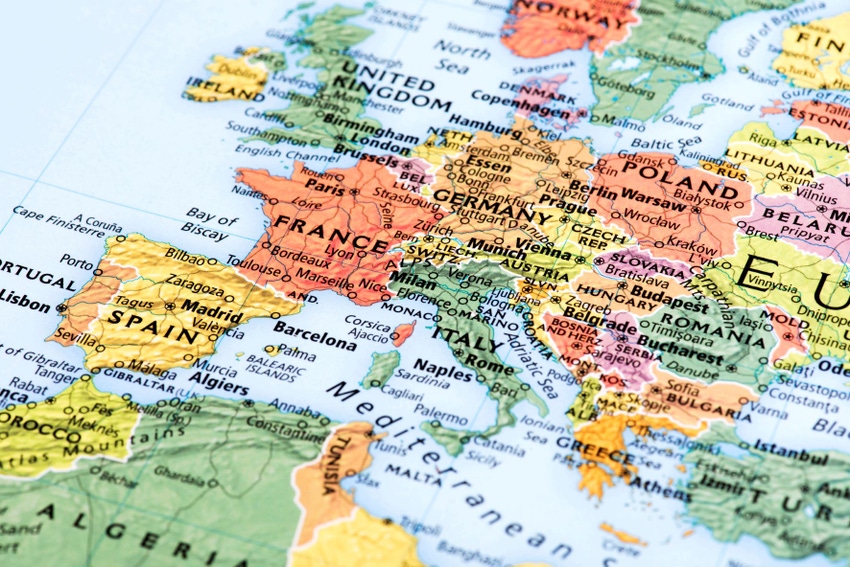 U.S. pork exports posted a very strong first quarter, increasing 14% from a year ago to 716,691 metric tons, while export value climbed 15% to $1.963 billion. One of the factors making 2023 a promising year for U.S. export growth is the pork situation in the European Union, where the industry has been facing mounting production challenges, and significant financial losses have contributed to tightening supplies and rising hog and pork prices.
As detailed in USDA's recent GAIN Report, the EU swine herd declined by more than 5% in 2022, with the most significant reductions occurring in Germany, Denmark, France and Poland. While the rate of decline was more moderate, swine herd reductions were also seen in Spain, the Netherlands, Belgium, Austria, Romania, Bulgaria, Hungary and the Czech Republic. The only exception among EU member states was Italy, where the swine and sow herd increased in response to a rebound in demand for cured meat.
While EU pork and pork variety meat exports declined by 15% in 2022, export volume was still 4.58 million mt, well above 2018 and prior year levels. With a steep drop in production making less pork available for export and rising production costs impacting the current and future competitiveness of European pork, EU exports in 2023 are projected to decline another 15% to 3.89 million mt, the lowest since 2015. Spain and Denmark, the most competitive producers in the EU, have also refocused on the internal European market, having increased sales to other EU member states last year, partly in an effort to offset the decrease in China's demand. But EU exporters also dramatically increased shipments to markets other than China in 2022, and at lower prices. This cheaper European product contributed to an erosion in U.S. import share in several countries.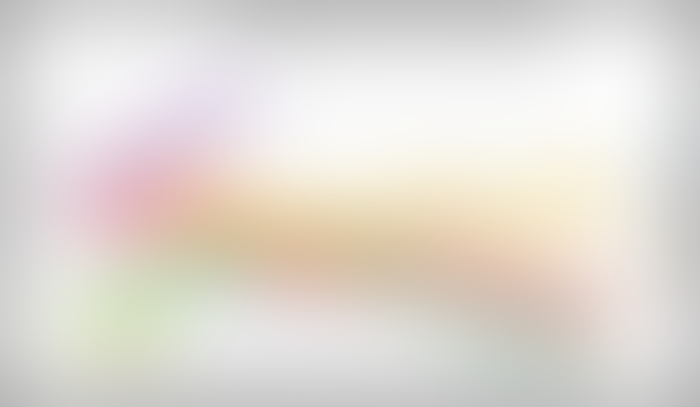 With tighter – and more expensive – supplies of EU pork now leaving the continent, the U.S. Meat Export Federation sees opportunities to increase U.S. market share in several key destinations:
China is obviously a big part of this equation, as it accounted for 34% of the EU's total pork and pork variety meat exports last year, down from 56% in 2020 and 46% in 2021. The EU is also the dominant supplier of pork to China and captured 59% of China's imported pork market, compared to 16% for Brazil, 14% for the U.S. and 6% for Canada. Of course the size of China's import market depends greatly upon its own domestic production, which appears to have stabilized for the most part following its recovery from the effects of African swine fever. The Chinese government continues to prioritize stabilization of pork prices, but China's producers have been losing money in 2023, after being profitable from May through December 2022. China's live hog price bottomed at 14 yuan/kg in mid-April, before rebounding to 14.6 yuan/kg ($0.91/lb) ahead of the May Labor Day holidays. The Dalian futures indicate prices will only reach about 18 yuan/kg by the end of the year, and uncertainty remains regarding a possible ASF impact on production later this year.
USDA projects a modest (+4%) increase in China's 2023 pork imports, driven in part by an expected recovery in consumption as economic activity rebounds in response to the recent removal of COVID restrictions. In January, China also eliminated COVID-related testing and disinfection measures for imported cold chain products, which is expected to boost consumption, improve the flow of imports and lower costs for importers and distributors. With these factors in play, USMEF expects China's demand for U.S. pork variety meat to remain strong, following record exports last year. China's imports of U.S. pork muscle cuts are likely to remain limited due to the 25% retaliatory duty and will likely only gain significant momentum if China's hog price exceeds 20 yuan/kg.
The EU captured one-third of Japan's imported pork market last year, compared to 30% for the U.S. and 19% for Canada. The Japanese market is somewhat unique in that Europe exclusively supplies frozen pork and ground seasoned pork, while the U.S. and Canadian industries are highly focused on Japan's high-value chilled market. However, Japanese importers capitalized heavily on low prices for European pork last year – including loins and picnics, the primary raw materials for sausages and hams. They also imported record volumes of ground seasoned pork from the EU, used for making sausages.
"U.S. pork is poised to regain share of Japan's imports of ground seasoned pork, as well as chilled and frozen pork cuts," explained Erin Borror, USMEF vice president of economic analysis. "But imports will continue to be impacted by the relative weakness of the Japanese yen and an uncertain timeline for Japan's foodservice recovery."
South Korea's imported pork market continues to expand even as its domestic production reached record levels in 2022. European pork accounted for 53% of Korea's imports last year, followed by the U.S. (26%), Canada (11%) and Brazil (2%). The EU and U.S. (as well as Chile) enjoy duty-free access to the Korean market under free trade agreements. Most Canadian pork is also at zero duty, or soon will be (frozen bellies are at 7.7% and chilled pork is at 6.9%). To combat food price inflation, Korea also created duty-free quotas for imported pork in 2022 and the first half of 2023, which primarily benefited Canadian, Brazilian and Mexican pork.
While much of the U.S. pork exported to Korea is for further processing and for Korea's vast home meal replacement sector, the U.S. industry has made strides in penetrating retail and foodservice. Europe has long been Korea's primary supplier of pork belly, and this is a difficult segment for the U.S. to capture because our strong domestic demand for bellies and Korea's preference for single-ribbed bellies. However, with EU belly prices on the rise, U.S. butts can be an attractive alternative for Korean retailers and restaurateurs. Korea's domestic production is also projected to be down nearly 3% in 2023 due to rising input costs. To date, ASF has had little impact on Korean pork production, but domestic cases are on the rise this year, with seven already confirmed by mid-April. If this trend continues, domestic pork supplies could tighten.
ASF continues to spread through many regions of the Philippines, and the ongoing risk of ASF has made domestic producers reluctant to repopulate their herds. Facing a continued pork shortage and rising food prices, Philippine officials have extended the country's tariff rate reductions – first implemented in mid-2021 – through the end of this year. Most pork cuts entering the Philippines are now tariffed at 25% rather than 40%, while some in-quota volumes qualify for a 15% rate (down from 30%). The EU has been the primary beneficiary of these lower rates, capturing more than 60% market share in 2022 compared to 6% for the United States. But imports from the U.S. gained momentum near the end of the year and are on a positive trajectory in 2023. While most shipments are for further processing, the U.S. industry has made gains in the retail sector, especially in wet markets and butcher shops – some of which supply pork to restaurants and other foodservice outlets.
Oceania is also a region where U.S. pork could make significant gains this year. Most foreign suppliers have limited access for fresh pork in New Zealand and virtually none in Australia, so most imports are raw material for further processing and finished processed products. The raw material market is highly competitive and price-sensitive, and importers shifted heavily to European pork due to their low prices in 2021 and 2022. But now the U.S. is positioned to export larger volumes of boneless hams and loins down under, and first quarter U.S. pork exports to Australia showed the start of this momentum. Shipments reached 10,106 mt, up 26% from last year, valued at $36 million (also up 26%). March 2023 shipments totaled 4,818 mt, the highest since June 2021. U.S. market share dropped to 18% in 2022, down from 50% in 2020 and 54% in 2021. But in March 2023, U.S. share rebounded to 27%.
A strange turn of events reduced U.S. pork's presence in Taiwan, which announced in 2020 that it would lift its ban on pork produced with ractopamine and establish maximum residue levels. While the move was ostensibly designed to advance U.S.-Taiwan trade relations, the announcement was poorly handled and became a target for Taiwan's opposition party. The policy change was eventually upheld by voters in a nationwide referendum, but the negative publicity had a disproportionate impact on U.S. pork, which was also saddled with expanded  country-of-origin labeling requirements and additional regulation by local governments (all implemented in January 2021). As recently as 2020, Taiwan was the 14th largest market for U.S. exports and took $54 million in shipments. But last year U.S. exports sank to just 4,365 mt valued at $13 million. Taiwan's total imports reached nearly $300 million in 2022, mostly supplied by the EU and Canada.
Taiwan's hog prices are trending higher in 2023 as production declines due to sustained high input costs and productivity challenges. U.S. exports to Taiwan are showing renewed life in 2023, with first quarter shipments reaching 1,492 mt, up 191% from last year's sluggish levels, valued at $5.5 million, up 275%.
"It is still a long road back for U.S. pork in Taiwan but it's encouraging to see renewed interest from importers and processors," said Borror. "Taiwan is just one of several Asia Pacific locations where we see opportunities for U.S. pork to recapture market share."
NOTE: Statistics are based on USDA export data compiled by USMEF or country-specific import or export data reported to Trade Data Monitor.
Subscribe to Our Newsletters
National Hog Farmer is the source for hog production, management and market news
You May Also Like
---