Congress fails to pass farm bill
Congress fails to pass farm bill
Legislative Watch: Still waiting for a farm bill; KORUS revised; U.S.-Japan talking again; animal disease traceability goals announced.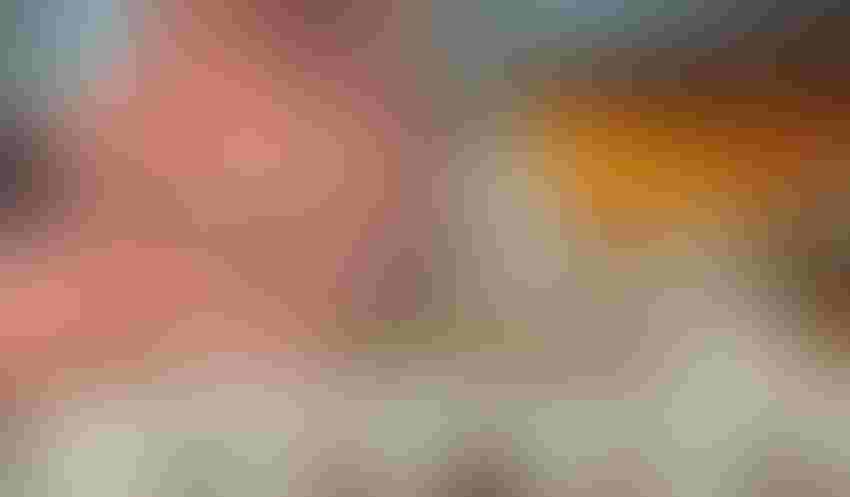 photovs/iStock/Getty Images Plus
Leaders of the House and Senate Agriculture Committees have not been able to reach an agreement on the farm bill due to differences over work requirements for the Supplemental Nutrition Assistance Program, commodities, conservation, funding levels, etc. Efforts will continue with the goal of trying to finalize a bill in December. Leaders are not talking about an extension at this time because it would diminish the pressure to complete a bill this year.
Crop insurance and SNAP will continue after the Sept. 30 deadline and even without an extension because they have permanent authority and funding baselines. However, a number of programs will be placed in jeopardy until a new farm bill is passed.
The Conservation Reserve Program and the Conservation Stewardship Program will have funding but USDA's authority to administer the programs ends on Sept. 30.
There are a number of programs that will lose their funding until a new farm bill is passed. These include the Foreign Market Development Program, Biomass Crop Assistance Program, Technical Assistance for Specialty Crops, Farmers Market and Local Food Promotion Program, and Value-Added Promotion Grants Program.
The lack of funding for FMD is becoming a major concern to a number of commodity organizations and cooperators who depend upon this program to have a full-time presence overseas with offices and staff to develop new markets and expand existing international markets. The cooperators have indicated without funding for fiscal year 2019 they will have to begin closing international offices and reduce staffing. This will send a message to our competitors that the United States is ceding those markets.
U.S.-Korea sign revised trade agreement
President Trump and South Korean President Moon Jae-in signed the revised United States-Korea Free Trade Agreement this week during the United Nations General Assembly meeting.
Under the revised agreement South Korea will double the number of U.S. cars from 25,000 to 50,000 each manufacturer can sell in Japan per year without meeting South Korea's more stringent safety standards. 2016 was the largest year for U.S. auto exports to South Korea when the United States exported 16,400 passenger vehicles.
Also, South Korea agreed to lift the cap on imports of U.S. trucks and the U.S. 25% tariff on Korean trucks will be extended another 20 years. Autos was a major item for the Trump administration.
The revised agreement does not change the tariffs for agricultural products. Most pork products enter Korea duty-free. Beef tariffs has been reduced from 40% to 21.3% since 2012 and will continue to decline each year until eliminated by 2026. South Korea is now the second-largest value market for U.S. beef and the fourth-largest for U.S. pork.
U.S. Meat Export Federation President Dan Halstrom says, "Signing of the revised KORUS agreement is reassuring news for the U.S. beef and pork industries. The market access terms secured in the original KORUS not only helped increase U.S. red meat's market share in South Korea, but also bolstered consumption by making our beef and pork products more affordable and accessible to Korean consumers."
U.S.-Japan to begin trade talks
President Trump and Japanese Prime Minister Shinzo Abe have agreed to hold bilateral talks aimed at reaching a trade agreement. This is welcomed news for the agriculture community who has been advocating for a U.S.-Japan Free Trade Agreement ever since Trump pulled out of the Trans-Pacific Partnership agreement in January 2017.
The announcement by the two countries offers few details but in a joint statement two issues were addressed — U.S. agricultural exports to Japan and Japanese auto exports to the United States. The statement says, "For the United States, market access outcomes in the motor vehicle sector will be designed to increase production and jobs in the United States in the motor vehicles industries. For Japan, with regard to agricultural, forestry and fishery products, outcomes related to market access as reflected in Japan's previous economic partnership agreements constitute the maximum level."
This is good news for U.S. agriculture if Japan is willing to reduce tariffs to the TPP levels.
U.S. beef has found itself at a disadvantage since Trump pulled out of TPP. The tariff for U.S. beef is currently 38.5% and Australia has a tariff of 26.9% on frozen beef and a rate of 29.3% for chilled beef. Canada, New Zealand and Mexico will have similar rates as Australia once TPP is implemented. The rate ultimately drops to 9%.
U.S. pork will benefit if an agreement can be reached because of concerns of losing market share in Japan after the European Union-Japan Economic Partnership Agreement and TPP go into effect.
The USMEF says, "Japan is the leading value market for U.S. beef and pork, and there is tremendous room for further export growth. But for that to happen, tariff relief is absolutely essential so that U.S. red meat is on a level playing field with our main competitors. USMEF is very encouraged by the commitment to open negotiations on a U.S.-Japan trade agreement, with specific inclusion of agricultural market access. We hope to see rapid progress in these negotiations."
USDA announces animal disease traceability goals
USDA announced its goals for advancing animal disease traceability to assist producers dealing with a major disease outbreak. Greg Ibach, undersecretary for Marketing and Regulatory Programs, says, "We have a responsibility to these producers and American agriculture as a whole to make animal disease traceability what it should be — a modern system that tracks animals from birth to slaughter using affordable technology that allows USDA to quickly trace sick and exposed animals to stop disease spread."
USDA's four overarching goals for increasing traceability are:
• Advance the electronic sharing of data among federal and state animal health officials, veterinarians and industry; including sharing basic animal disease traceability data with the federal animal health events repository.
• Use electronic ID tags for animals requiring individual identification in order to make the transmission of data more efficient;
• Enhance the ability to track animals from birth to slaughter through a system that allows tracking data points to be connected; and
• Elevate the discussion with states and industry to work toward a system where animal health certificates are electronically transmitted from private veterinarians to state animal health officials.
The goals outlined by USDA reflect the work from a state and federal Animal Disease Traceability Working Group and comments from various industry and producer stakeholder meetings.
USDA will not dictate the use of a specific tag technology for the electronic ID because they want to give the option to the producer for what works for their operation. In the effort to transition to electronic ID, USDA will be ending its free metal tags program and moving to a cost-share for electronic tags.
USDA plans implementation to begin in 2019.
Subscribe to Our Newsletters
National Hog Farmer is the source for hog production, management and market news
You May Also Like
---