Concern mounting as West Coast port situation worsens
Concern mounting as West Coast port situation worsens
U.S. Chamber of Commerce joins growing number of groups calling for White House intervention.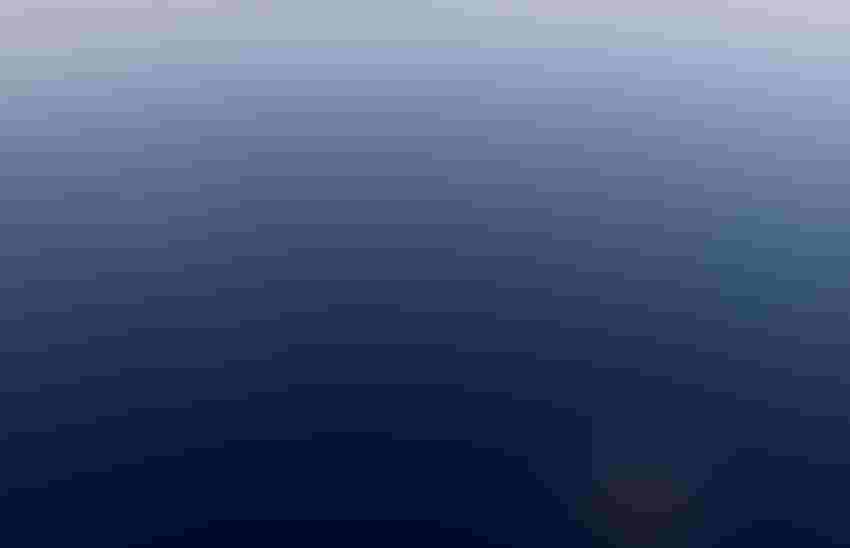 Concern is mounting across the U.S. as West Coast port disruptions and shutdowns continued over the weekend, the result of a stalemate in contract negotiations between the International Longshore and Warehouse Union (ILWU) and the Pacific Maritime Association (PMA).
PMA reported Monday that over the weekend, the ILWU at the Ports of Los Angeles and Long Beach withheld lashers from terminals, resulting in vessels having to miss their scheduled departures. Additionally, they also did not fill orders for labor from several terminal operators even when they were placed properly and on time.
At the Port of Seattle, PMA said ILWU continued to stage disruptive work actions that led to containerized terminal operations coming to a halt. "In some cases, the union slowed down operations, resulting in longshore workers being sent home. On another shift, the union failed to dispatch longshore workers which effectively shut down the port."
The disruptive actions by the ILWU, PMA said, contrast sharply with a press release issued by the ILWU on Saturday in which ILWU President Willie Adams was quoted saying, "Despite what you are hearing from PMA, West Coast ports are open as we continue to work under our expired collective bargaining agreement."
The ILWU's staged disruptive work actions have been happening for months, according to PMA.
"The Union's actions have included delaying the daily standard dispatch process; withholding specialized workers, such as cargo-handling equipment operators or lashers; making unfounded health and safety claims; deliberately conducting inspections that are not routine, not scheduled, and done in a way that disrupt terminal operations; and improperly coordinating lunch and unit breaks to drain all labor from terminals at the same time."
Supply chain stakeholders sounding the alarm
An increasing number of supply chain stakeholders are sounding the alarm for intervention as the U.S. enters peak shipping season.
On Friday, U.S. Chamber of Commerce President and CEO Suzanne Clark joined groups like the National Retail Federation in asking the Biden Administration to appoint a mediator to help the two groups reach a deal.
Clark said the U.S. Chamber of Commerce is "very concerned by the premeditated and disruptive service actions," pointing out that they follow a familiar pattern of negotiations between the PMA and the ILWU over the last twenty years. In 2002, 2008, and 2014, service disruptions began gradually and then escalated. Of those last three negotiations, two ended up requiring the government to step in, she added.
A 2022 report prepared for the National Association of Manufacturers found that a serious work stoppage at the ports of Los Angeles and Long Beach would likely cost the U.S. economy nearly half a billion dollars a day – and a more widespread strike along the West Coast could cost approximately $1 billion per day, using the cost estimates of the Bush Administration in 2002.
"The economic costs of a dispute that results in a port closure would be devastating to consumers and businesses, which are already enduring historically high levels of inflation," Clark wrote in referencing the study. "Simply put, the easiest way to return to the West Coast port crisis of 2020-2021 is if this situation is not resolved as soon as possible."
Further, a more significant impact beyond the daily economic impact of disruptions, she said, is the fact that shippers have been diverting cargoes away from the West Coast to Gulf and East Coast ports.
"A decline in cargo volumes at Los Angeles and Long Beach, the main gateways for U.S. trade with Asia, has accelerated this year. Combined container imports at the neighboring ports dropped 38% last month from a year earlier, to their lowest level since March 2020."
As labor talks continue to stall, "there is a growing realization that these shift diversions could become permanent, doing lasting damage to the local economies around these ports," Clark added.
Meat industry could see significant impacts
Speaking at the World Pork Expo last week, Maria Zieba, vice president of international affairs for National Pork Producers, highlighted the seriousness of the matter for the U.S. pork industry alone.
"We export 25% of our production, yet right now, the ports on the west coast are almost shut down because of labor contracts that have been ongoing on for a year. There is no resolution currently, and it's not only affecting our exports that are out of Long Beach and L.A., but also Oakland and Seattle."
If the longshoremen are not showing up to work or are slow walking product, it creates a tremendous backup, Zieba said, noting that she had been hearing from concerned exporters.
U.S. Meat Export Federation President and CEO Dan Halstrom also recently noted that the impasse is a major concern for red meat exporters, especially those with chilled pork and beef departing the West Coast.
"The importance of the West Coast, especially for our chilled cargo going to Asia is paramount. It's the number one location for exporters to ship from. Key markets—chilled markets like Japan, Korea and Taiwan—will definitely be significantly impacted," Halstrom said.
Subscribe to Our Newsletters
National Hog Farmer is the source for hog production, management and market news
You May Also Like
---