Case-ready meat continues to gain momentum
Case-ready meat continues to gain momentum
​​​​​​​2022 National Meat Case Study shows processed, value-added and non-meat products represent a growing share of the meat case.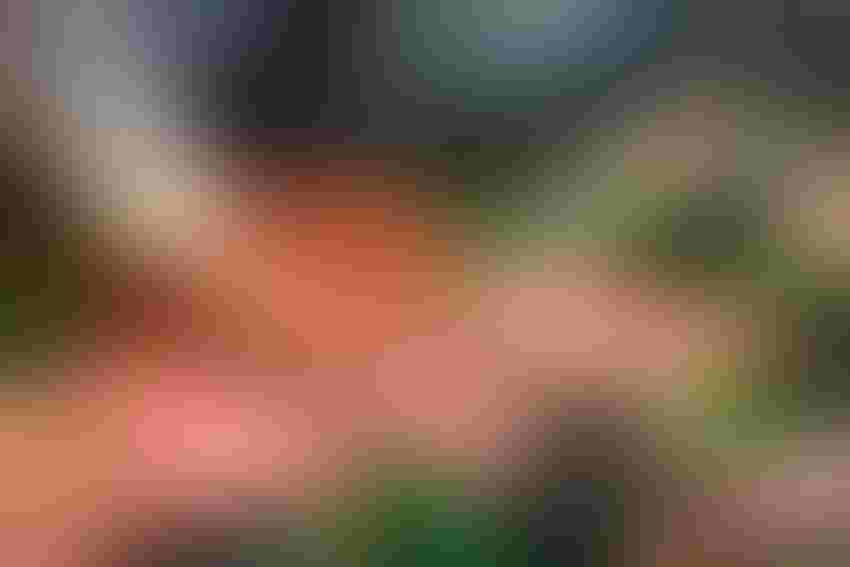 Meat sales exploded in 2020, and since then, dollar growth continues while units/volumes remain ahead of 2019 pre-pandemic levels, according to Anne-Marie Roerink, principal of 210 Analytics, LLC and author of the annual Power of Meat report.
"If you think about all that has happened in terms of inflation, how food service has come back to a large extent, to see that our units and volume sales are still sitting at 2019 levels or above, according to the IRi data, is quite impressive, if you think about the fact that we're looking at 22 to 25% inflation versus those time periods," said Roerink.
Last week during a North American Meat Institute webinar, Roerink presented the latest data from the Cryovac Brand 2022 National Meat Case Study, the eighth edition to track trends in the meat case. The auditors for the study include Sealed Air Corporation field experts and Texas Tech students, with the store sample being a market reflection of supermarkets, clubs, supercenters and specialty stores covering all of the continental U.S. geographic areas.
For this year's study, data was gathered in February through May, during various days of the week and times of the day. Data was collected on 180,000 packages and more than 20,000 stock-keeping units in 152 stores and 74 retailers across 97 cities.
The first finding Roerink noted was meat and poultry prices have increased in the past four years across most proteins, despite there being fewer promotions.
"We really saw that as we were swarming stores, counting packages, and just sort of looking at what was happening in the meat department during typical time periods. About a third of our dollars and about 40% of volume is sold on promotion on the fresh meat side, and of course that went way down during those first pandemic years, and it hasn't really come back all the way the last couple of months," Roerink said. "We are seeing a little bit more focus on promotions where possible, where inventory makes it possible, but still we have a long way to go and being able to promote to the depths and the extent that we used to prior to the pandemic."
For fresh meat by species, beef is more than twice the size of the second-largest protein, chicken, however all areas are seeing dollar growth boosted by inflation.
"Beef actually now makes up nearly $31 billion out of that $57 billion that the fresh meat side represents. Chicken of course, a very strong second, it's a little bit cheaper per pound, so if you were to look at these numbers in pounds, they are a lot closer together, and fresh pork, of course, a very solid third there with $7 billion," Roerink said.
Grinds continue to be a powerhouse, and while beef is by far the largest, ground pork is growing by double digits. According to the IRi 52 weeks grinds size/growth data, ground beef is now a $12 billion category and up nearly 10% in dollars versus a year ago. Ground pork at $195 million is up more than 15% over a year ago.
"Ground pork, I see that as not just having a moment, that is a movement," Roerink said. "More and more retailers are adding ground pork to the meat case, adding more facings, more packaging, so a lot happening there in the grinds and you're going to see a lot more of that."
Fresh meat engagement is also still very high. Household penetration and trips are down slightly, but higher trip spends are boosting the annual spend.
One area the 2022 study found a decrease in was the number of packages in the meat case.
"Now, the beauty of the meat and produce areas is that you can inch the packages over a little bit, which is harder to do in areas like center store and frozen, but certainly, when we counted the number of different SKUs across all those 180,000 packages, we saw about a 10% reduction versus that large study that we did in 2018," Roerink said. "When you compared that to what IRi is finding in the numbers, where you look at versus 2019 and pre-pandemic normal, they too on the fresh meat side are seeing about a 6% decrease in the average number of unique items per store."
She thinks SKU contraction will be something we will continue to see in the near future.
"We've all figured out that perhaps we had a little bit too much variety. I think some of it is going to come back, but I think there's going to be a lot of very precise assortment decisions based on velocity and based on being distributed optimally," Roerink said.
As far as the number of meat SKUs by protein, assortment is lower for chicken, pork and turkey, where beef and ground beef held mostly steady at 35 SKUs and 16 SKUs respectively.
"If you think about data collection happening in Q1, Q2, that's when a lot of the avian influenza results were out in the store. We just saw whole cases where chicken was very, very sparse, so I don't think this is necessarily something that we will continue to see," Roerink said. "I think this was one of the results in part of what the market was doing, and of course, we have seen tremendous strength in beef and ground beef, so I think that is one of these areas that is absolutely correct in supporting the sales that we have been seeing."
In terms of the average number of packages per store, those results were almost identical to 2018, with the overall average per store coming in at 1,039. The drop in number of packages per store came in the chicken and turkey sectors, while pork was slightly down as well with 219 packages in 2022 versus 236 in 2018.
As for plant-based meat alternatives, the products did have a much higher share of packages than SKUs, however the number of stores carrying alternatives in the meat case dropped from 74% in 2021 to 51% in 2022. More than 50% of audited stores had at least one plant-based meat alternative SKU in the meat case. The average number of packages of plant-based meat alternatives per store was 49, while SKUs per store rounded out at seven.
"When you look at the percentage of sales for plant-based meat alternatives relative to the share that it makes up in linear feet or in packages, you see that there is still a very robust area of the store assigned to plant-based meat alternatives and I think that is a function of you if you want to make it shoppable," Roerink said. "If you just have one or two packages, it's hard to find and it's not moving at all. But we are definitely seeing more retailers moving that from refrigerated to frozen, where the number of items is actually growing at the moment."
Another linear trend is in the self-serve case and that is a decline in fresh meat percentage. In 2007, 66% of linear feet was assigned to fresh meat packaging; today it is allocated about 58%. Since 2018, ground beef gained 1 percentage point of linear feet, while pork and chicken each declined a percentage point.
Other key findings from the 2022 study:
Average package weight was fairly stable, with just small increases for chicken, pork, beef and turkey, which Roerink said is directly related to a greater bone-in share versus 2018.

2022 also brought a reversal to the rise of boneless, likely due to labor woes, Roerink said, with the biggest drop for chicken from 61% in 2018 to 56% in 2022.

The share of exact-weight packages returned to 2015 levels at 31%. While there is more presence of bone-in product for pork and chicken, grinds across species increased exact weight.

Case-ready packages continues to rise across proteins, now representing 83% of packages. Turkey and chicken lead this category. Beef is the most likely to be cut in store, though case-ready has increased to 71% of packages. 

Private brand continues its steady climb. However, store brands are not taking space from supplier brands but rather from previously unbranded product.

Natural claims continue its slow but steady climb as a share of total packages, driven by increases in all species, with the exception of chicken and lamb. "In terms of claims, what we saw is all natural, continues to jump up a little bit, not as much as it has. We've gone from 38 to 39 to now 41% of packages having some sort of natural claim," Roerink said. "It could just be natural, it could be all natural, and certainly that presence is very, very strong in bison and veal. Even in turkey, more than 60% of packages had a natural reference. Chicken was the only one that was down."

There has been a rapid increase in organic claims for ground beef and chicken, boosting the overall number to 10% of packages. Sales gains are tracking ahead of the total meat department, though off a smaller base. Roerink said despite the current economic climate, organic across all categories, including meat, remains very strong. Meat sales have reached $1.5 billion.

Packages with antibiotic-related claims saw an increase in share, driven by all areas except for whole muscle beef. The antibiotic related claims products category has reached $11 billion and is by far the biggest claim in the IRi system. "We're looking at 29%, and that's up from 25% in 2018, and again, really every single area with the one exception of whole muscle beef was up," Roerink said.  "So especially chicken, that was I think one of the reasons where maybe we saw that all-natural claim coming off and more of that no antibiotic coming onto the chicken package. A big representation and increase in turkey, and ground beef up a little bit. Pork was virtually flat, up a tiny little bit, but definitely an increase in share supported by that increase in sales."

Ground beef is driving the overall share of grass-fed claims. While year/over/year in volume/unit sales are somewhat pressured, pounds remain 24% ahead of the three-year average.

Value-added products such as marinated, seasoned, patties, meatballs, stuffed, breaded, bacon-wrapped, etc. gained in package representation and sales. While pounds are down YOY, they are up 9.4% versus the 3YA. "Where did that increase in value added come from? Well, we're now sitting at 25% of packages in pork, 12% of packages in chicken, and if you think about how the dollar is moving from that boomer shopper to the millennial shopper, it makes all the sense in the world to make this a big area of focus," Roerink said. "We know that millennials love the idea of having limited-time offers, different flavors, really fun flavor profiles, sometimes matching the season or matching something that is happening on the restaurant side, so I very much continue to think that this will be an area of growth in years to come."
Subscribe to Our Newsletters
National Hog Farmer is the source for hog production, management and market news
You May Also Like
---