Canada funds additional detector dogs as part of ASF prevention strategy
Canada funds additional detector dogs as part of ASF prevention strategy
Canada to host invitation-only international forum on African swine fever to develop roadmap for preventing and responding to ASF threat.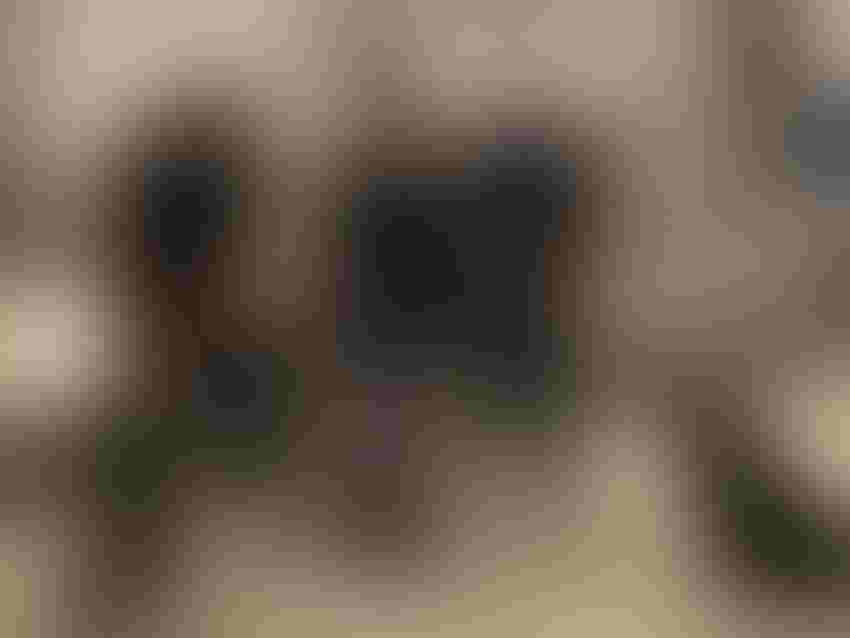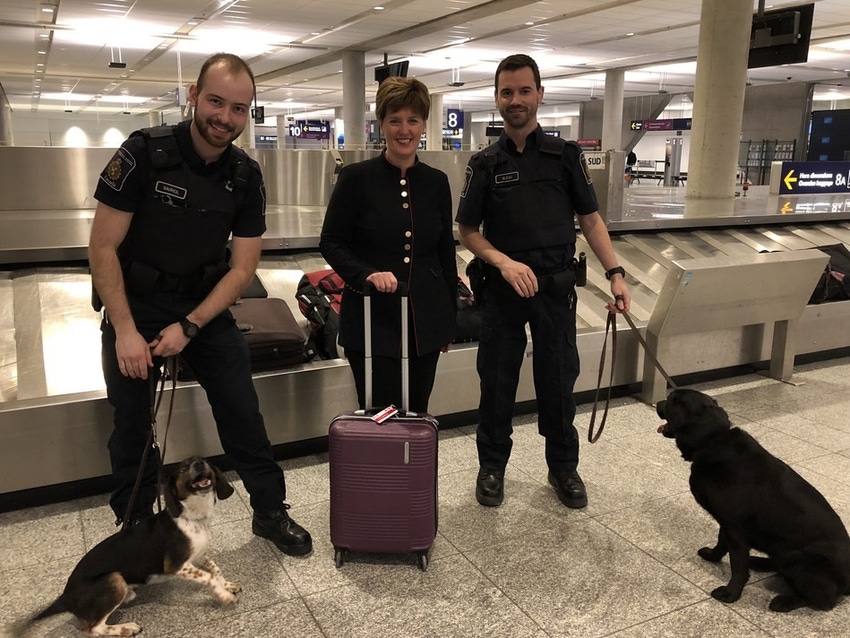 Marie-Claude Bibeau, Minister of Agriculture & Agri-Food Canada, stands at the Montréal-Trudeau airport with two Canadian border services officers and two detector dogs.
As part of Canada's African swine fever (ASF) prevention efforts, Marie-Claude Bibeau, Canada's minister of agriculture and agri-food, announced March 14 new funding of up to $31 million to increase the number of detector dogs at Canadian airports to help prevent illegally imported meat products from entering Canada.
This funding will allow for the addition of 24 detector dog teams over five years, bringing the total number to 39 Food, Plant & Animal Detector Dog Service (DDS) teams.
According to the announcement from the Canadian Food Inspection Agency (CFIA), illegally imported meat and meat products from countries affected by ASF present one of the greatest risks for introducing this animal disease to Canada. Detector dogs are the best available method to intercept meat products, making them the most effective tool in protecting Canada's swine population from ASF as well as other animal diseases, CFIA said.
"As Canada's new minister of agriculture and agri-food, I am committed to continuing Canada's efforts to prevent the introduction of African swine fever into the country. By working collaboratively, producers, the Canadian public at large and the international community can help stop the spread of this deadly disease affecting swine populations and protect Canada's fourth largest agricultural sector," Bibeau said.
Canada's action comes after the U.S. Department of Agriculture announced plans to intensify multi-agency efforts aimed at preventing entry of ASF into the U.S., including funding for an additional 60 new beagles at U.S. ports of entry.
Additionally, Canada announced that it will host the first international ASF forum in Ottawa, Ont., from April 30 to May 1, 2019. In collaboration with the U.S. and supported by leaders from Mexico, the European Union, the U.N. Food & Agriculture Organization, the World Organization for Animal Health, provincial, territorial and state partners and industry, CFIA said this invitation-only forum will provide an opportunity to further strengthen international cooperation to stop the spread of ASF.
"Foreign animal diseases pose a serious threat to Canadian industry. While there has never been a case of African swine fever in Canada, the Canada Border Service Agency recognizes the risks posed by travelers and commercial imports and has taken steps to keep our country safe," said Ralph Goodale, Canada's minister of public safety and emergency preparedness. "Adding additional trained detector dogs will further strengthen their capacity in the years ahead."
ASF is a serious viral disease that can cause fever, internal bleeding and high death rates in pigs. It is highly contagious and can spread rapidly through both direct and indirect contact with infected pigs or pig products. ASF only affects members of the pig family.
Subscribe to Our Newsletters
National Hog Farmer is the source for hog production, management and market news
You May Also Like
---