California to have 'very active black market for pork'
California to have 'very active black market for pork'
Economist says two channels will emerge if efforts to delay Prop 12 are unsuccessful.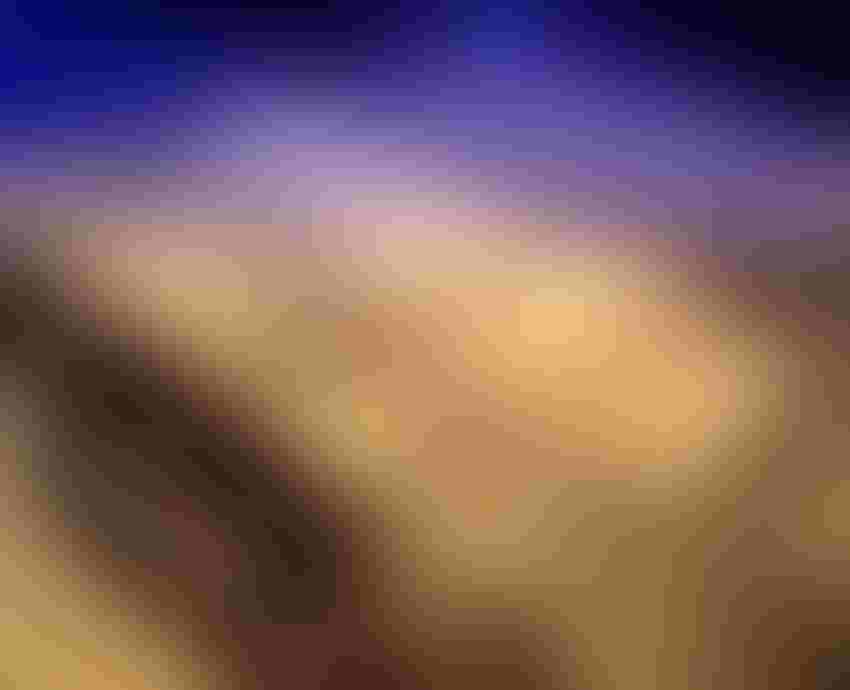 At the beginning of July, all pork products sold in California must meet Prop 12 requirements, unless efforts to delay—which are already happening—are successful. If unsuccessful, Steve Meyer, lead economist at Partners for Production Agriculture, told Global Hog Industry Virtual Conference (GHIVC) attendees that two channels of pork into the state will likely emerge: one that is compliant, and one that is not.
"It all depends on how effective they are at enforcing the law," he said. "There's going to be a very active black market in California for pork. It's got a big border, and you can probably get it into small retailers."
Given lower-income residents will be the most affected by the law, "they have every incentive to not report somebody violating this thing because they can buy product at better prices," Meyer added.
Sellers currently can self-certify, but that changes Jan. 1, 2024, when certification will be required, and audits will be conducted.
Less than half of sows currently compliant
As for where the industry currently stands, Meyer believes only half of the sows needed to meet the California requirements are currently in production, but a law in Massachusetts, which has similar requirements, is also set to go into effect in the middle of June.
"You have to have another 90,000 sows to feed Massachusetts. If that's the case, then we have slightly less than half of the number of sows that are compliant to go into California," he said.
When Prop 12 goes into effect on July 2, the amount of product that can legally be sold in California is going to be reduced by about 50%, maybe a little more, Meyer said. The challenge for the U.S. pork sector is that the rest of the product has to find a home elsewhere. "The immediate market impact of this is that we don't have enough things going."
Meyer said 5-8% of U.S. production will have to find another market as California accounts for about 10% of U.S. production. "That has some implication to prices."
The U.S. will not be the only country affected, though, as Canada will also be subject to the same law.  Meyer said the country probably doesn't have nearly as many Prop 12-compliant sows as the U.S. does, on a percentage basis.
California citizens to pay the price
While there are a still a lot of unknowns, Meyer said the citizens of California should pay more for pork. "They did this. We need to make sure they pay the price."
To producers, Meyer warned, "Do not make a bad deal on supplying pigs for this flow. If it isn't a good deal, walk away from it."
This, he said, means getting paid for extra costs on buildings as well as productivity losses, since breeding crates won't be allowed and higher death losses are expected.
Let the packer worry about how to cover the increased costs, Meyer suggested. "Ideally, they'll cover it on every pound of pork that goes to California."
The full market outlook session from National Hog Farmer's GHIVC can be viewed here.
Subscribe to Our Newsletters
National Hog Farmer is the source for hog production, management and market news
You May Also Like
---