Buckle up for fourth quarter equity drain
Buckle up for fourth quarter equity drain
It is time to buckle up for the traditional and seemingly inevitable fourth quarter equity drain, and it's time to reassess your production costs.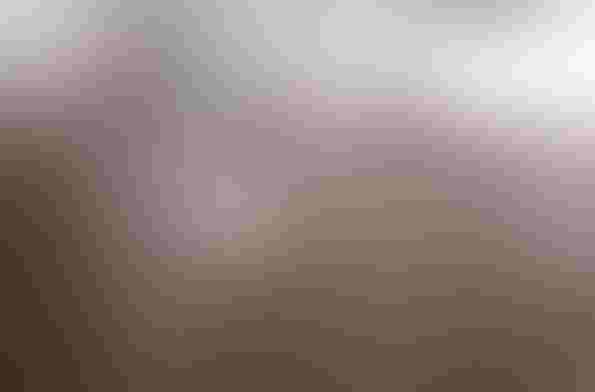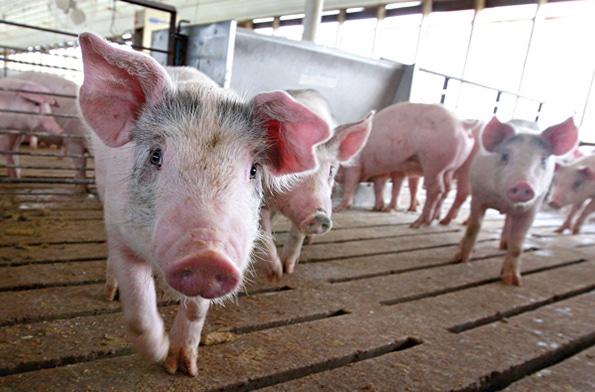 Summer is largely in the rear view mirror and with it are the best opportunities for pork producer profits. It is time to buckle up for the traditional and seemingly inevitable fourth quarter equity drain — there are a couple of things that you may wish to consider.
1. Get the foo-foo dust out of your feed. This is no time to have the just-in-case costs built into your production system. What may have made good economic sense in 2014 may not have the same monetary benefit in a $50 hog market.
We have recently had the opportunity to review diets with several producers who are recognizing the storm on the horizon and have chosen to eliminate many items that were added (and made sense) during prosperous times.
CAUTION: this is in no way an indictment of either your decision making ability or the integrity of your feed company, it is just that times have changed and, with it, the value proposition has changed, too. It may be a direct-fed microbial that has benefits to the viscosity of the manure or a mycotoxin binder that was put in place during the porcine epidemic diarrhea era so you removed the potential insult to injury during that period. Something that had a 3:1 return during times of profit is likely to have a significantly smaller return in today's financial environment.
If you are spending $1 per ton for something that may or may not return you something in excess of that value, you know one thing — and only one thing — for sure … you spent $1 per ton. As I reread this it may be construed as harsh or judgmental, that is not my intention. It is just that we need to evaluate the merits of everything we put in the diet in light of current economic and scientific data. Period.
One more thing before we leave this topic. We are all stewards of the animals and stewards of the business at the same time. In a less-than-favorable market environment, your decision to invest in treatment is altered by the potential return. You do not need marginal pigs infecting the rest of the population. Out-streaming these identified liabilities as quickly as possible is key to maximizing revenue, even if margins are showing a tint of red ink.
2. An adjunct to this first posit is a similar vein. Tighten up your formulation; tighten up your performance metrics. These two items are ideally done at the same time. Our friends at PIC just released their updated feeding recommendations. This should be of particular interest to those feeding PIC genetics, but is available to all for review and operational guidelines.
There is a plethora of good data that applies to the industry and not just a specific genetic line. Benchmark your performance against some of the well-articulated guidelines and practices. There is something here for everyone from sow management to grow-finish performance to recommended airflow for transporting pigs. Challenge yourself and your assumptions. This is particularly helpful during your internal production reviews to have an unbiased standard for comparison.
MetaFarms recently released a review of 2015 performance from their database that breaks down specific metrics into percentiles. It is through triangulation (your data, other's actual data, genetic potential) that we are able to measure just how well your farm is doing. Be honest with yourself and this is a very beneficial, albeit, sometimes humbling, exercise. Visit the PIC nutrient specifications manual. Last thought on this topic, reformulate often. Saving nickels and dimes will add up in a poor margin year. 
Nutritionists at your feed company are talented and likely spread thin. Snuggling up to creativity will be beneficial. We are not in a time of do-not-mess-it-up. We have to get out on an edge to tip toe through the hard times.
3. Practice makes perfect. Last week there was a very good article in the National Hog Farmer regarding the changes coming with Guidance 209/213, and what it will mean to your ability to treat animals. Pull that one up if needed, but also practice implementation now on your best flows with your best management so you can internalize the coming changes and be prepared to execute across the whole herd on Jan. 1.
The vets we talk to are equally as interested in implementing the changes on a smaller scale right now so both parties can learn how to work together on these deliverables in the future. I suspect reality is going to be abrupt once the new rules take effect. I would prefer to practice during the warmth of summer and relatively low disease load compared to icy roads and the threat of porcine reproductive and respiratory syndrome spreading in the winter.
♦
A couple other things on my mind this week. We recently had the export data for June released — there is something for the bulls and the bears in the data. For the bulls, we are ahead of export shipments from last year and the eternal hope for a Chinese salvation can be seen in the numbers. For the bears, we have competition for some of our traditional markets and our share of the Chinese pie is woefully short to what is being captured by the European Union.
Brett Stuart published some good data last week that indicated the United States is more competitive into China than the EU. This has not been the case recently thanks to the strength of the dollar. To be sure, the dollar has not given much ground, it is the price of U.S. pork that has come down substantially that has made us competitive. A bittersweet circumstance.
Karlos in our office has finally started talking about many cuts finding some export interest at these lower values. This is not bullish by itself, but perhaps makes the rate of potential price decline into the fall occur at a more shallow slope. That would certainly be welcome after the sharp fall from grace we have experienced in the past several weeks.
Subscribe to Our Newsletters
National Hog Farmer is the source for hog production, management and market news
You May Also Like
---